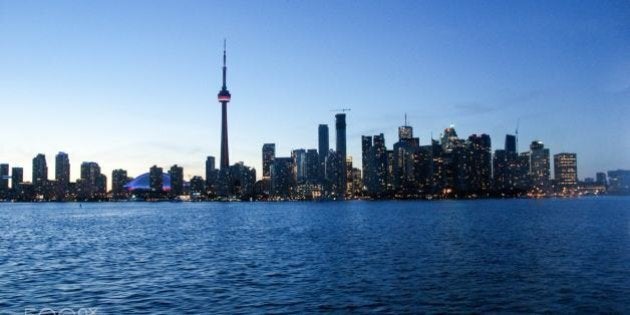 'Brave' and 'fearless'. Those were just two of the words family and friends used to describe me when they learned I planned to leave the UK and up sticks to Canada for five months.
A notorious creature of habit, I found those descriptions hilarious. Fearless? Me? The bravest thing I'd done in recent months was cut down on sugar in my coffee - and that was bloody hard. So it definitely felt odd to have such adjectives associated with my personality.
I wasn't going to Canada alone. Me, my husband and our two children, aged two and four, would be going together in what we'd described as an experiment and an adventure. The experiment would be experiencing life in Toronto to see if we could live out there permanently. No matter the outcome, it would certainly be an adventure, particularly for our children, who were excited about returning to Toronto, following our first trip to the city the previous year.
Our five-month adventure had been in the making ever since that initial trip. We'd loved our Toronto experience and so decided to return.
It didn't seem like a huge deal to my husband and I. No, we didn't have any friends or family in Canada, but we had each other. We saw our trip as an extended holiday. But it seemed that everyone else considered it some sort of epic voyage.
"You don't have any family or friends in Canada?" my hairdresser quizzed me in disbelief. "No," I said - just as I'd said to friends, colleagues and even a doctor's surgery receptionist, who'd asked me the same question.
I started wondering if I was in denial. Why was I so nonchalant about leaving all my family and friends behind in the UK to arrive in a country where I knew nobody?
Yes, I knew I would miss everybody. But I was so preoccupied with preparing for the trip that I didn't have much time to contemplate the realities of being friendless in a new city.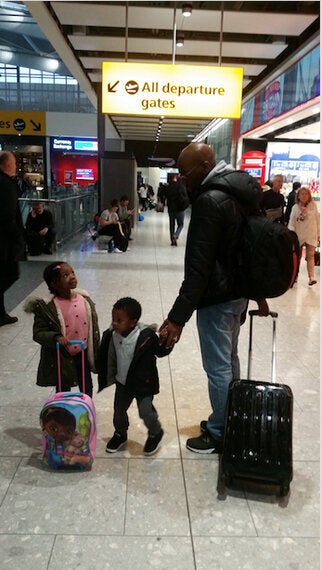 Upon arrival in Toronto, there were the inevitable practicalities: Unpacking, grocery shopping, familiarising ourselves with Canadian TV channels, etc.
Then it was time for the kids to start pre-school. Initially, they struggled to settle in. But eventually, the sadness subsided, enjoyment ensued and they began name-checking their "new friends."
My husband and I were relieved. We even joked that our kids had more friends in Toronto than we did.
The weeks rolled on and we became more and more accustomed to our new, temporary lives. I also found that my communication with friends and family back in the UK became more consistent. As such, there was no reason to miss old friends and, equally, no urgency to make new ones.
Additionally, a couple of my UK friends had introduced me, via social media, to friends they had in Toronto. I'd also made use of the virtual world to ask my online friends for any Toronto connections they had and this proved fruitful.
But still, I didn't feel it was pressing for me to forge new friendships, particularly as I was mindful of being a burden to my friends' friends - who probably already had their own friends.
And then came the phone call.
My children's pre-school manager rang to explain that they needed not one, but two additional emergency contacts for their records. Apparently, it wasn't sufficient for my husband and I to be the only contacts they had for our children.
The reality suddenly hit home: We were loners in this city -- this entire country, in fact.
What if my husband and I weren't contactable? What if we faced an emergency that prevented us from collecting our kids on time? Who else could the pre-school call? A friend of a friend that I knew loosely on Facebook? That couldn't work.
There was nobody. And though I'd arrived in Canada knowing I knew nobody, it was only then that the isolation kicked in, and it became overwhelming and stressful.
Now, I felt a greater urgency to make friends. But how was I about to do that?
Unlike my kids, I had no daily opportunity to make new playmates via drawing and dress-up. And did I want to be that person who joined every book club or wine tasting society in a bid to force friendships? In the words of Toronto's very own Drake, "I don't beg no friends."
So how could I go about developing organic, authentic new relationships? How do adults, with already long-established friendship groups, actively make new friends?
I returned to the source that had proved most useful to me: social media. I let go of my fears about being a nuisance to my friends' friends, reached out to them and found that they were kind enough to extend the hand of friendship to me.
I joked with one of my social media connections -- a fellow Brit, who'd moved to Canada some years ago -- that I was grateful to her for all her Toronto tips, as I was, as we say in the UK, a 'Billy No-Mates.' She responded kindly: "Consider me a friend."
Through this small but solid new circle of acquaintances, I was invited out for coffee. I was invited to various events in Toronto. My family and I were invited to church and even invited round for dinner.
I no longer had the issue of having no friends' details to give my children's pre-school. I wasn't a Billy No-Mates anymore!
Not only did I feel immensely grateful for my new circle of friends, I also began to think that my UK friends and family might have been right. It is pretty brave to leave behind everyone you know to start a new life in a new city, where you know nobody. And making new friends as an adult can be extremely daunting.
But for me, facing the fear was the way forward. In doing so, I swapped stressful solitude for fruitful friendships. And I'm much better for it.
Follow HuffPost Canada Blogs on Facebook