The little girl on the rickety bike zigzags through her neighbourhood. She must remain on alert. This area of Thailand is crawling with child traffickers, looking for children to buy and sell.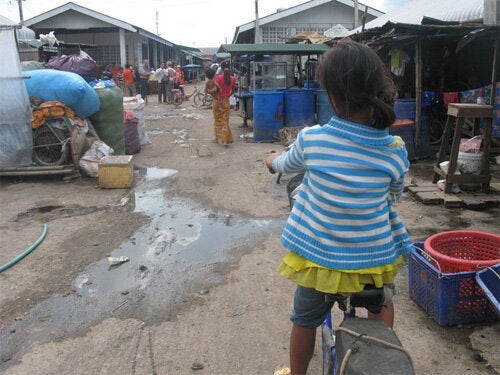 The traffickers watch for children who are weak, or willing. A child who made the mistake of walking alone. A boy, stepping up to support his family. A girl, numb with fear, about to be sold by her own relatives to feed her younger siblings.
The little girl on the bicycle is safe so far, although safe is a relative term. She and her family are in Thailand illegally. Like thousands of other Cambodians each year, they slipped through the jungle in search of work here.
The family could be caught and arrested at any time. But their desperate need for work outweighs the fear of danger. The little girl's mother is ill, and her father is nowhere to be found. An aunt tries to support everyone, including her own children, through a tiny food stall in the marketplace.
There are signs of tension. Everyone in hungry. The girl tells us her aunt beats her with a wire coat hanger. How long before the little girl is worth more as a commodity than as a daughter, sister or niece?
The marketplace of slavery
I met this girl while driving across Cambodia and Thailand with World Vision, learning as much as I could about the worst kinds of child labour. I watched barefoot children hauling huge carts into ovens at a brick-making factory. I saw children with cut-up hands and legs, who spend their days rummaging through garbage for sharp bits of metal.
This tragic problem is by no means limited to Cambodia and Thailand. Some 115-million children around the world are forced to work in jobs that are dirty, dangerous and degrading. Trafficked children are among them.
In a global economy where the cheapest price wins the day, these child labourers are the easiest way to grab that competitive edge. But behind every great deal, there are real children like the girl in the marketplace. Children who would dearly love to play with friends and go to school but instead, are facing the grim reality of a childhood lost to slavery.
It took the shock of actually meeting these children to change me from the inside out. When I see the 'Low, Low Price!' on a product, I immediately wonder how it got that low.
This week, you may see something from World Vision that shocks you. We released national television ads which, at first glance, may look like excerpts from a show offering items for sale. But our ads don't try to sell you a comfortable bra or super-sharp kitchen knife. The products on offer are child labourers, hard at work on the corner of the set.
The children in the ads are young Canadian actors, paid according to ACTRA standards. They receive regular breaks. They attend school. They live at home with their families. They are well-nourished and healthy, with bright futures ahead of them. In contrast, I think about the children I met in Thailand and Cambodia. What do their futures hold?
The advertisements are part of World Vision's No Child For Sale campaign, which launches across Canada this week. You'll be seeing and hearing more about children like the little girl in the market, some of which might be pretty tough to take.
"We will make some Canadians uncomfortable with this campaign," says Dave Toycen, President and CEO of World Vision Canada. "But no one should be comfortable with child labour. The daily reality of child slavery for 115-million children compels us to act."
And many Canadians are willing to act, if the right opportunities arise. An Ipsos Reid poll released this week indicates that 89 per cent of Canadians would be willing to pay more for products that are free from child labour. The extra dollars and cents could ensure adults were fairly paid, so their children didn't have to work.
Buying products made without child labour is just one of the powers you hold. Please visit the No Child For Sale web site to:
sign a petition urging our government to do more to end child slavery
use Twitter and Facebook to spread the word
make a donation toward programs protecting children from slavery
encourage the young people in your life to start or join an event
learn more about shopping ethically
It takes courage to learn about child slavery, and a strong heart. Are you willing to take the step?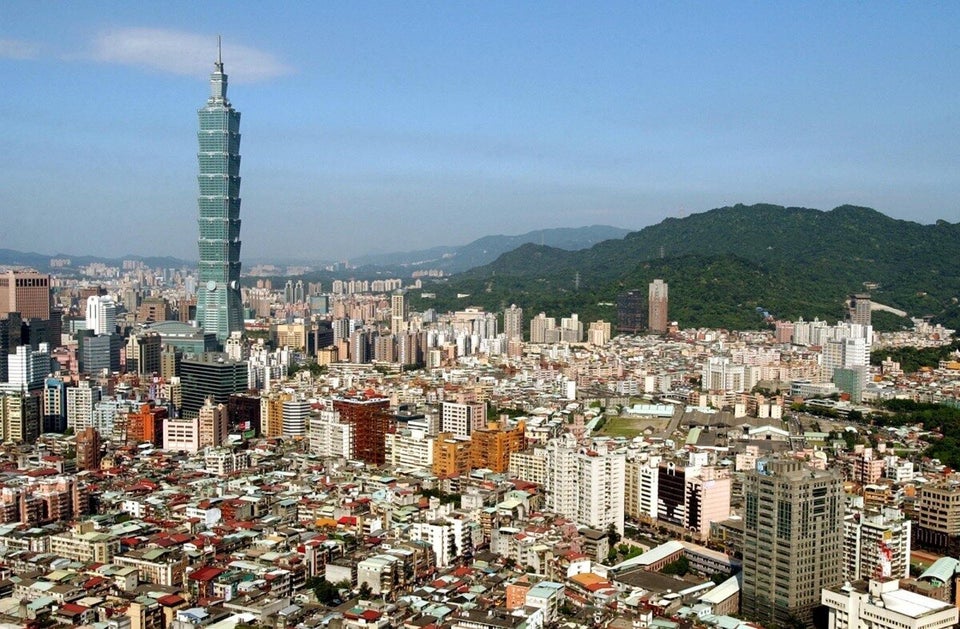 Countries Most Likely To Use Bribery In Business