There's no question that sports can play a critical role in boosting girls' self-confidence and determination. Many of us have known the girl who claims to be "totally uncoordinated," only to score the winning point for her basketball team. Or the shy, uncertain child who had trouble speaking up in class and now kicks butt in karate.
I was thrilled to read an article in the Globe and Mail last week, about sports programs overseas helping change the lives of girls in developing countries. It's something my World Vision colleagues have seen for themselves, in many of our work on the ground.
Here's a photo gallery of the transforming effect sports can have on girls, no matter where they live. Share it with a girl you know.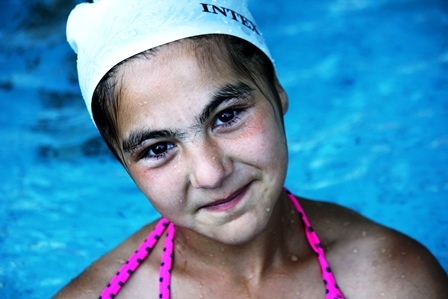 In Bosnia-Herzegovina, most of the children from the vulnerable Roma minority live in poverty. The world over, Roma children are marginalized, bullied or ignored. As part of its work with the community, World Vision organizes swimming lessons to improve girls' self-esteem and self-confidence.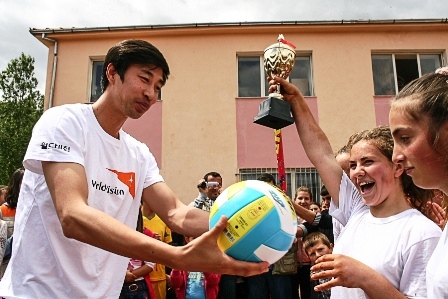 In Albania, a World Vision worker delivers the gold cup to the best girls' volleyball team in the school district. Involvement with sports can often be the difference between success in school, or dropping out.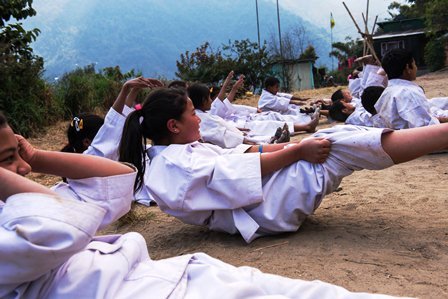 In India, it's common to see girls in this mountain community practicing kick-boxing on a quiet morning. It began with World Vision's child-protection training in the area, teaching children ways to keep safe from abuse. One of the girls took an interest in kick-boxing, taught the others, and went on to win a state championship.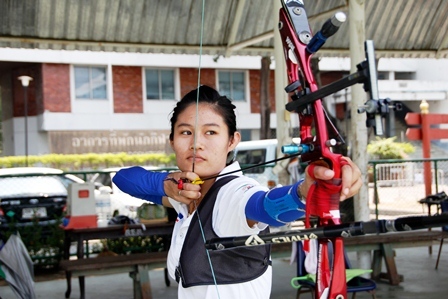 In Thailand, Preaw's parents died when she was just eight years old. Thanks to the sponsorship by a Canadian through World Vision, Preaw was given not only the necessities of life, but the chance to learn a sport. She developed the focus, concentration and determination to become a master archer.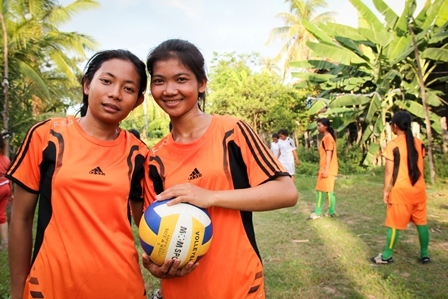 In Cambodia, girls aren't traditionally encouraged to show their physical strength. But many parents have said "yes" to this World Vision volleyball program, which focuses on healthy bodies, and the discipline and commitment needed to stay in school. "We want to see people get high education," says team leader Rey, 17, holding the ball.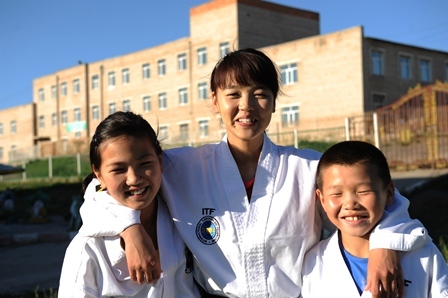 In Mongolia, taekwondo had helped Buya evolve from a timid girl to an Asian champion. Now, she's using her experience to teach younger children the beauty and discipline of the sport. In a country where poverty often steals children's dreams, Buya is an inspiring mentor for the younger children in her community.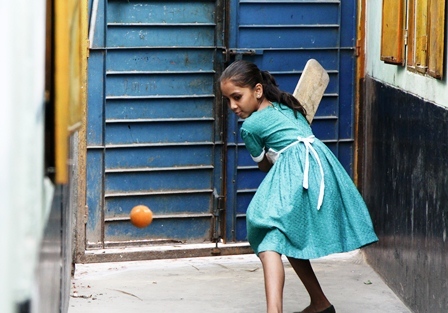 In Bangladesh, it's never occurred to Akter that she shouldn't play cricket with the boys, in the alleyways near her urban home - and her swing is getting stronger every day. Because she's sponsored through World Vision, Akter can blow off steam like any other Canadian kid does after a day at school, rather than working full-time to feed the family.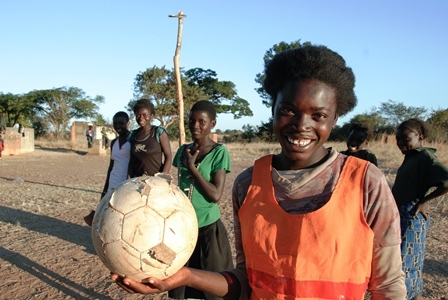 In Zambia, 16-year-old Saviour dreams of playing for her country's national netball team. Although her community is poor, one or two homes have a television set, allowing children to crowd in for world sporting events such as the Olympic Games. Saviour and other girls return to their play with steel determination.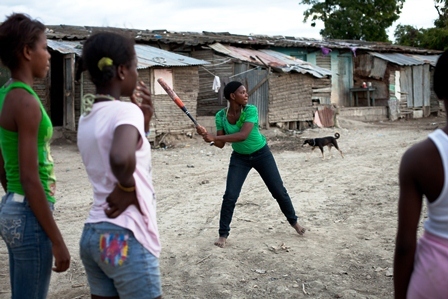 In the Dominican Republic, baseball gives girls a chance to swing at something other than the blows life has dealt them. In this community of Haitian immigrants, an overwhelming number of families live below the poverty line. While baseball is the main draw, girls here also learn about health and hygiene, avoiding drugs, and staying in school.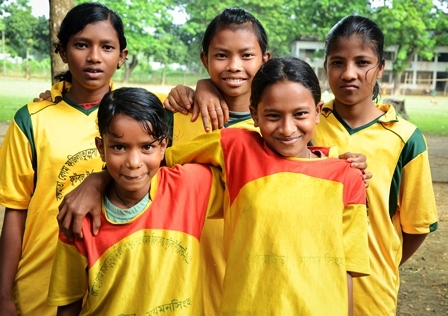 In Bangladesh, this team of girls from poor families knows all about world of soccer, including who's been playing at the World Cup. Some of the girls say they dream of playing soccer professionally when they grow up. It's the kind of dream that can help a girl push through, no matter what life brings her way.
You can help a girl reach her full potential. Learn more about sponsorship through World Vision Canada.
All photos by World Vision
ALSO ON HUFFPOST:
Fun STEM Activities For Your Kids