As we get ready for Thanksgiving, meet children around the world who help their families harvest fruits, vegetables, grain -- even fish! Learn about their joys and struggles, and how you can help make their crops more bountiful.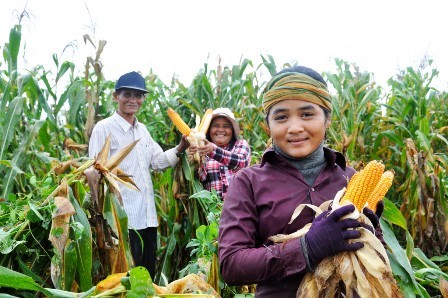 In Cambodia, many children stay home from school to help their parents at harvest time. In 17-year-old Sab Theoun's field, smiles are plentiful when the yield is good.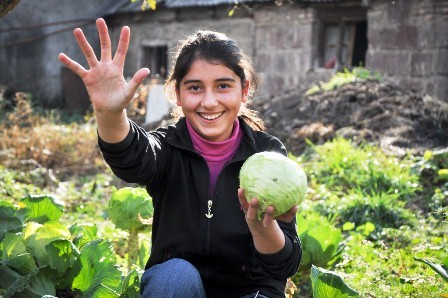 In this Armenian community, raising and breeding cattle used to be the only game in town. World Vision taught children in this village how to plant and tend gardens to provide extra nutrients. The results are evident!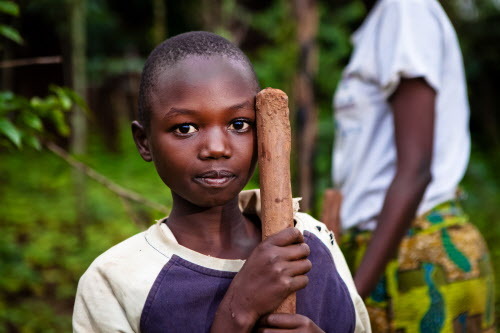 In Burundi, 11-year-old orphan Ariella helps her sister in the garden. Though the soil is fertile, Ariella's hoe is broken and it makes for slower progress. Provide tools, seeds and fruit trees to a family like Ariella's.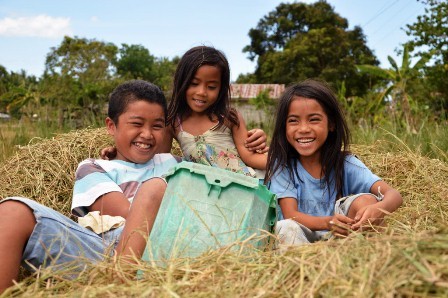 In the Philippines, young children are called to help in the rice fields during harvest time -- but the area around the field is also their playground!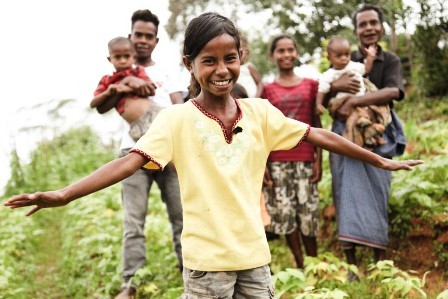 In East Timor, Lucia's family partnered with five others to start a garden. They grow corn, eggplant, lettuce, beans potatoes, taro and pumpkin. Some of the children were malnourished, but now everyone is thriving. There's even a profit to pay for school uniforms! Help a community save their profits for maximum benefit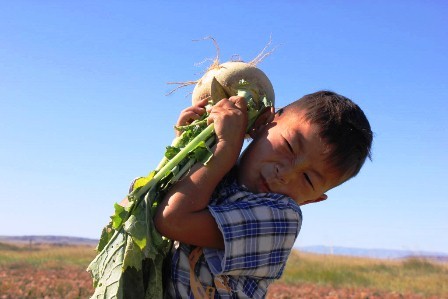 In Mongolia, EgiPugi struggles to lift a particularly hefty turnip from this year's vegetable harvest. His family uses turnips to create meals such as the noodle-based Mongolian dish, tsuivan.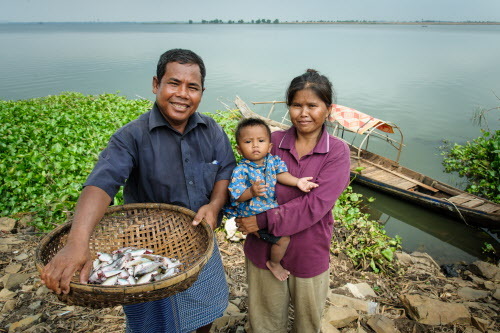 In Cambodia, fish is the harvest for Tola's parents. The right balance of nutrients is particularly important for children under five, the period in which most child illnesses and deaths occur. Give the gift of a fish farm and fishing kit.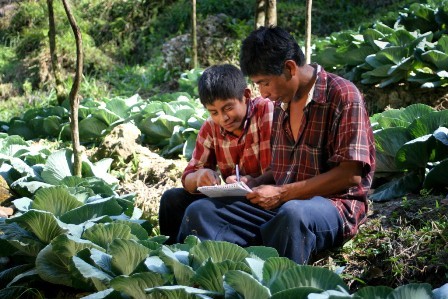 In Honduras, Sergio helps his father Angel to calculate figures for their cabbage patch, planning for next year's planting. The education Sergio receives thanks to child sponsorship opens doors for him to run his own business someday. Sponsor a child
Does my help actually, well, help?
If you live in the Kitchener-Waterloo area of Ontario and want to get an inside look at how development work happens, we invite you, your friends and family to a special event called Ride the Wave.
You can:
• Meet a former sponsored child
• Step into an emergency response situation, in one of our child-friendly spaces
• Ask your questions about development, emergency aid and child sponsorship
• Try your hand as a development worker with 'Build It', an interactive game that lets you help a community out of poverty
When: Thursday, October 24 at 7 p.m.
Where: Bingemans Conference Centre, 425 Bingemans Centre Drive, Kitchener, ON
For more information and to register, please visit Ride the Wave.