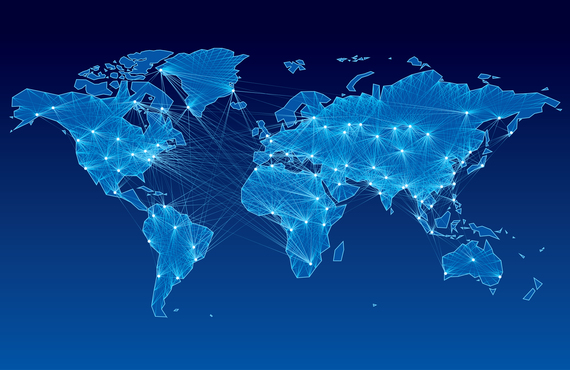 Stock photo
I've missed the overseas mailing deadline for a Christmas package to Singapore. I was hoping to send a package to my brother, one of my best friends in the world.
It's not like I just missed the deadline -- I went and missed it good.
"October 1 is safest," said the lady in the post office, "if you want guaranteed delivery to Asia for Christmas by surface mail. December 1 for airmail. December 10 for Xpresspost."
The only remaining option is one I can't afford. The cost would be much higher than the present itself -- even a gift for the best brother in the world.
How to bridge the distance?
I drove home from the post office feeling dismal, and further from my brother than at any other time of year. Memories our childhood Christmases drifted through my mind. I remember us lying in our rooms, taking turns singing carols across the hallway until late into the nights.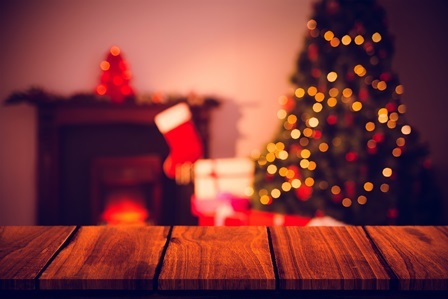 Stock photo
I remember my little brother's letters to Santa, and the way he cared for the reindeer by leaving carrots alongside the cookies. He was a Star Wars fanatic, and I can still see him in his jammies on Christmas morning, clinging to his new large-size Boba Fett. His little face was exploding with joy.
Later, when our parents split up and things turned painful, I recall us working hard to recreate some of the Christmas memories that had been so special over the years.
Five ways to stay close
Like me, you may be struggling this holiday season to show someone very dear to you that you love them -- from thousands of miles away. It's not like you can decorate together, or fill their home with the smells of good things to eat. It's not like you can sit by the fire together, and raise a class of cheer.
Or can you?
Wanting to stay close to my brother this December 25 has prompted me to get creative. Here are five ideas I've come up with, for staying close with far-off loved ones this year:
Raise that glass of cheer! No, you can't sit five feet apart. But you can invite your loved one to spend an hour with you on your respective couches, by fireplaces, or even walking through the woods, if that's your tradition. Pick a time that works for both of you, prepare your drinks or treats, and then call or Skype them up. If you feel odd proposing this verbally, send an Evite through text or e-mail.

Stock photo

Keep your Skype alive -- for 24 hours straight. We did this once before, when my brother was in Asia. We kept the family laptop in the kitchen, connected to Skype, starting from Christmas morning his time (Christmas Eve ours) until my family went to bed Christmas night. People stopped and chatted whenever they thought of it -- which was constantly. It was almost as though we were all in the same house.
Work on a project together. If you used to cut out snowflakes and decorate the window, then do that in your respective homes, sending pictures to compare. If there are favorite recipes in your family, bake or make the same things, staying in touch throughout. You might enjoy hearing the twists that are needed to bake fruitcake in Africa or South America.
Start a new tradition. Partner with your loved one to change the lives of another family overseas. Give each other presents through the World Vision Gift Catalogue, something you can do online (and there's no mailing cut-off!) Or each find a food bank in your community, and volunteer on the same day.
Stay close with words. You may be able to learn new things about your far-off lives one this year. Asking or e-mail them questions you've never asked before. This site suggests 10 Questions to Ask Grandma this Christmas, and this one, 20 Questions to Ask This Holiday Season. Although you may not be sharing a dinner table, you can still get to know that dear one even better.
As the song says, there really is nowhere like home for the holidays. But perhaps there are new ways to be at home in the world together.
ALSO ON HUFFPOST: