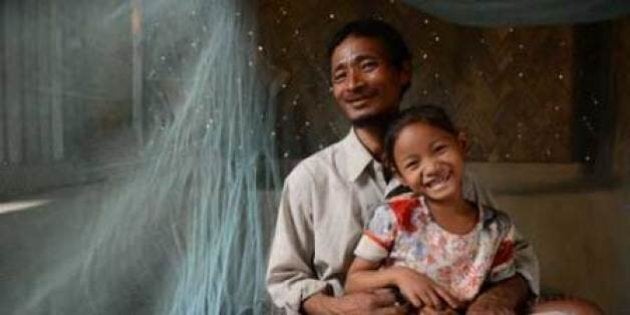 When I was five, my father bought boat tickets to transport us from our home in South Africa to a new life in Canada.
It was the apartheid era. My dad knew that my new baby brother would be required to serve in the South African military, possibly at age 17, helping maintaining the enforced separation between white and black South Africans. My Dad had no contacts in Canada, and very little money in the bank. But he wanted to do his best for his kids. He wanted us to grow up in a place where all human beings were equal.
As Father's Day approaches, I wanted to learn how dads around the world encourage, mentor and care for their children. Looking through the World Vision photo database, I found dozens of men who go to immense lengths for their little ones.
I invite you to share in their stories, this Father's Day, and share them with a dad close to you.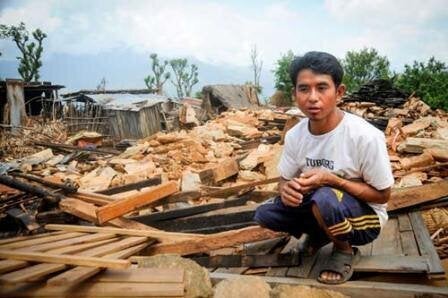 Nepal, Raju -- Mourning a beloved child.
"I would have done anything to save my boy," says Raju, remembering the earthquake which took the life of his baby son. A few minutes before the earthquake struck, the cows were very restless. Raju stepped outside of the house to feed them. During that time, the house shook, killing his little boy. Learn about helping families in Nepal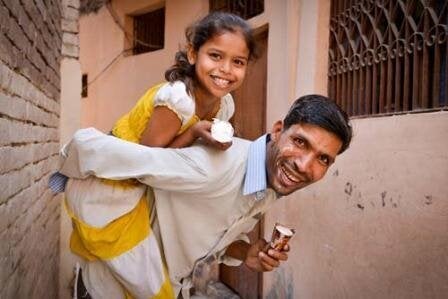 India, Mangay -- Going for ice cream
Mangay works hard to make sure his 11-year-old daughter Mahima feels special. In a community where child marriage is high, fathers in World Vision's Men Care Group learn the value of nurturing their daughters, not just their sons. "The group helps men to understand themselves, their spouses, and their children -- specifically their daughters," he says.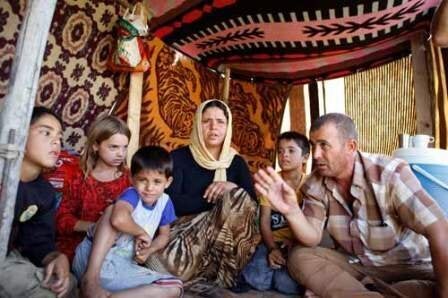 Karwan, northern Iraq -- Feeding the fatherless
Karwan, a gas station owner, is helping care for dozens of families who are camping on the front lawn of his business. In many cases, fathers have been killed in violence back home. Karwan has stepped in, looking after as many children as possible. "I try to give them lunch and dinner, and provide diapers for the babies," he says.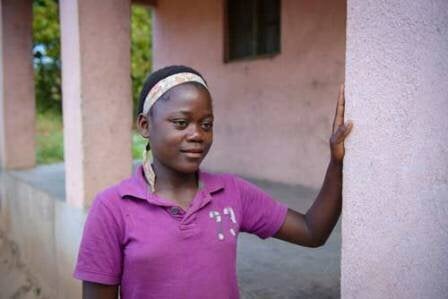 Mozambique, Daniel -- A legacy of love
Daniela stands in front of the sturdy house her father built for his family, before he and Daniela's mother passed away. Both were very ill. "I had to finish this house, so my daughters would have a place for their heads," Daniela remembers him saying. Now Daniela's grandparents rent out the house, and use the proceeds to feed and educate the girls.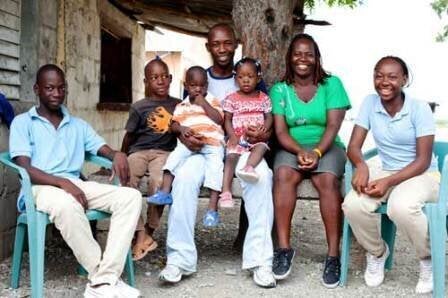 Dominican Republic, Esteban -- Teaching respect for women
Many teenagers in Esteban's community (centre, with children on his lap) drop out of school and use drugs. The teen pregnancy rate is extremely high. The World Vision aid worker is trying to reverse those trends, creating clubs to guide and support young people. Esteban's children say he sets a strong example, by the type of husband and father he is. "I'm learning many things from him about how to treat a woman well," says his teenaged son, Emanuel (left).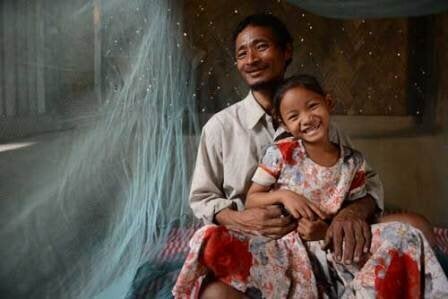 India, Adinbokto -- Tucking in at bed time
It may look like he's playing a game with his daughter, Ruthi. But when it comes to making sure Ruthi's mosquito net is properly hung and tucked in, Adinbokto means business. He can't forget his daughter's life-and-death battle with malaria, when she was just a toddler. "Now she is safe," he says with a smile.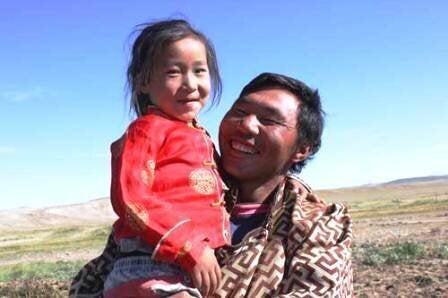 Mongolia, Bayanbat -- Finding joy in adversity
Bayanbat loves laughing with his four-year-old daughter, no matter how tough life gets. The severe winter snow of 2010 killed most of his animals. With help from World Vision, Bayanbat and other men formed a group to grow hay to feed their livestock during tough winters, and vegetables to nourish their families and sell for extra income.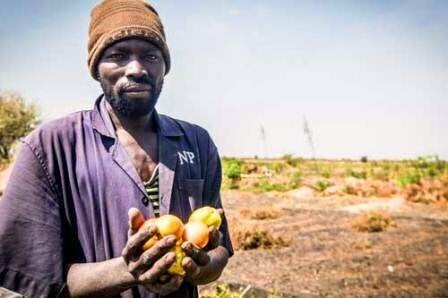 South Sudan, Jumar -- Feeding the family
Ensuring that your children are fed can be unspeakably difficult when you're all living on the run. But Jumar has grown vegetables like these beautiful tomatoes for his wife and five children, with the help of seed from World Vision. The family, originally refugees from Darfur, is now displaced by violence within South Sudan.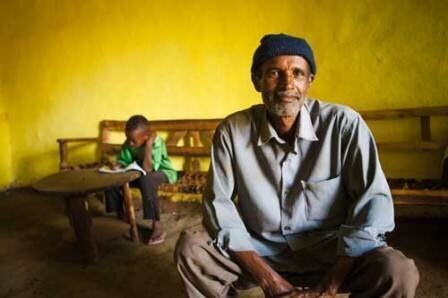 Ethiopia, Jotte -- Providing an education
With his son Dagnachuo completing homework nearby, Jotte describes his joy at his children's progress. Thanks to loans from World Vision, he increased his property, earned more income and is sending all of his children to school. Now, Jotte dreams of make a bigger difference, training other parents to improve the yields in their own fields.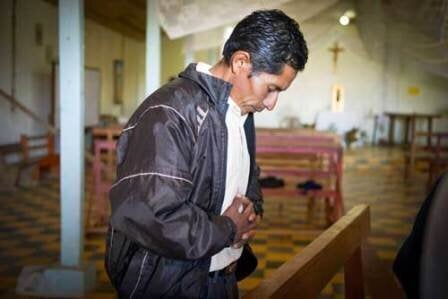 Honduras, Francisco -- The humility to change
Francisco used to suffer from what he calls mental poverty: chauvinism, infidelity and alcoholism. He frequently used household income to pay for his addictions, instead of supporting his six children. When a new priest came to his community, Francisco started seeing a different way of living. "Today, I'm not a chauvinist," he says. "I appreciate and love my wife and children."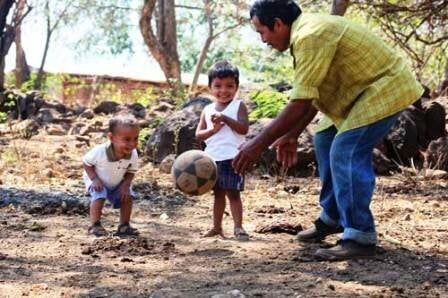 El Salvador, Juan -- Soccer Dad
The love between Juan and his little boy, Noe (right) is visible. The two are separated only when Juan goes to the fields for planting. Juan smiles whenever Noe runs up to him for a hug and a game of soccer. What is a father willing to do for his child's health, a World Vision workers asked him? "Give my life, if possible," says Juan.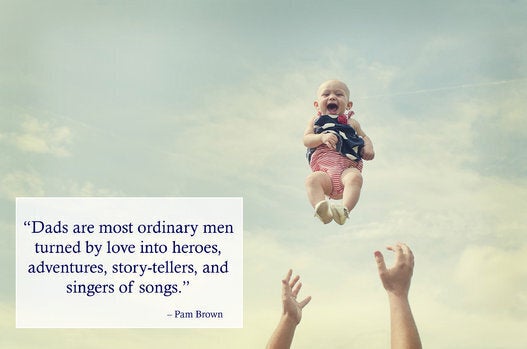 11 Dad Quotes That Celebrate Fatherhood