I spent the first Christmas Eve of my married life in tears.
I was preparing to cook my debut holiday dinner as a daughter-in-law. For a girl who had lived on pita and baba ganoush until marriage, my menu was far too ambitious. My inaugural fowl was to be brined overnight, and accompanied by several gourmet side dishes.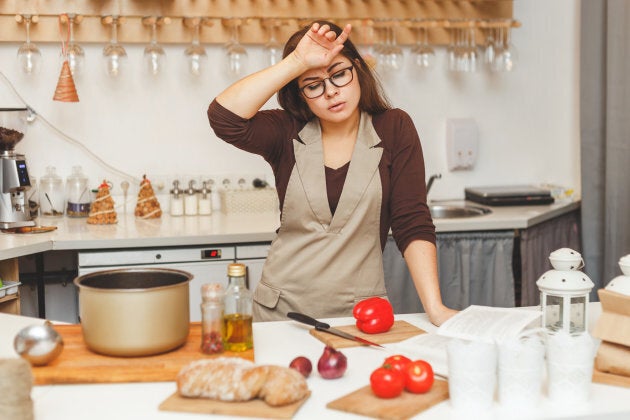 I would accept no help, not even from my new husband. I wanted to show my father-in-law (the long-time cook in his family) that his son had "chosen well."
My stress took me completely off guard. It was entirely appropriate for the 1950s — but this was the turn of the millennium! What was wrong with me? Becoming a wife had undoubtedly raised the intensity. But holiday pressure was also to blame.
I was drained from trying to decorate our house to perfection. And choosing just the right gifts for new family members had pushed the stress needle further into the red. I'd completely lost my usual sense of perspective and balance.
That Christmas, the festive tasks I'd set myself were so overwhelming, I experienced no peace, love or joy. At a time billed for its good cheer, I felt stressed, sad and empty.
The voices of anxiety and panic can sing louder than the Christmas carols.
Too many pressures
The Mayo Clinic points out that the holidays, while festive, can also be one of the least wonderful times of the year. Along with loved ones from near and far, December can bring the "unwelcome guests" of stress and depression. The societal demand that we get everything Christmas-card (or Pinterest) perfect can be exhausting.
It's so easy to forget the priorities we normally cherish and lose our internal compasses. We know deep-down the importance of things like balance and boundaries. We work hard to keep perspective, seeing the real needs of those around us.
Yet by late December, our wise inner selves are often silenced by a cacophony of marketing messages. The voices of anxiety and panic can sing louder than the Christmas carols.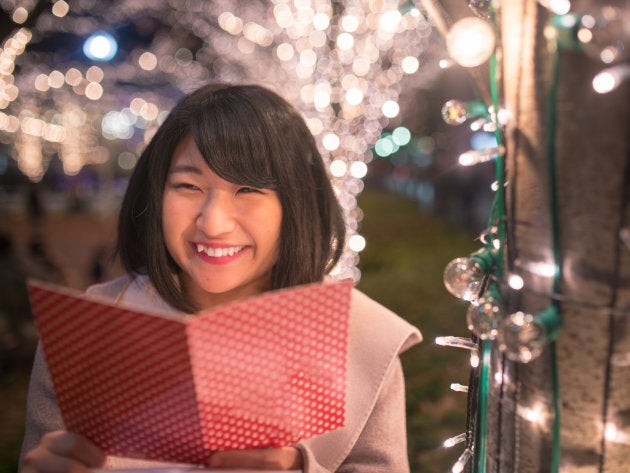 Losing the compass
For me, a recent poll for World Vision Canada illustrated this perfectly. Come Christmas, most of us are seeking far more meaning than the malls can usually offer. The results indicated that nearly 60 per cent of Canadians would appreciate a donation made in their name. A donation! A gift given in their honour, to support someone in need.
Yet despite an evident longing for a Christmas with meaning, the survey also found that nearly 70 per cent of us have never received a charitable gift. Why don't more people buy them? "Fear of disappointing the recipient" was among respondents' main concerns.
Boy, can I identify. I choose my friends and value my family members for their kind hearts and giving natures. Yet many Christmases, I've put aside what I know to be true, opting to give everything from slippers to pepper grinders instead of a charitable gift.
Want to know the ultimate irony? In the years after my first married Christmas, that father-in-law I worked so hard to impress was the one who often gave our children thoughtful charitable gifts. This was something he's always valued greatly, and would have appreciated from me. I was just too stressed to see it.
Get ahead of the stress
Charitable gifts can play a role in helping us get ahead of the stress, says the Mayo Clinic, simplifying shopping and keeping us clear of the malls. But it's important to strategize ahead of time. When tension is at its peak, it's hard to stop and regroup.
As you begin your holiday to-do lists, here are five benefits to charitable gifts:
Receiving a charitable gift can be very moving. I learned this the year that, in my honour, my own mom helped prevent mother-to-child HIV transmission in a family overseas. I was pregnant with my first child at the time, and have never forgotten the emotion of saving a baby's life at Christmas.
Choosing one hits the "pause" button. Instead of imagining the many ways you'll disappoint a loved one, you'll have the joy of considering what makes them tick, pondering the values they hold most dear. It's a trade I'll make any time.
Avoiding malls brings peace on earth. Forget those white-knuckled maneuvers through the parking lots, and lineups that get longer by the day. Most charitable gifts can be purchased online. You can use the time to have coffee with a friend.
Reducing stress can help save the planet. Forget the gas, shopping bags, packaging and wrapping paper of Christmas shopping. Charitable gifts arrive in the form of a small card, or environment-loving e-Card. You'll support a worthy cause, while investing in our planet's future.
Keeping to a budget brings comfort and joy. Forget the out-of-control feeling of watching costs climb daily. If you're still worried your gift isn't good enough, write a heartfelt message, explaining why you chose it for the person.
Finally, if charitable gifts are something you'd value, make sure to let your loved ones know. In addition to receiving something exceptional, you'll help lift the pressure off someone close to you.
And that's a wonderful thing indeed.
Follow HuffPost Canada Blogs on Facebook