Felix Forest via Getty Images
There are several theories around who St. Valentine was, and how he got his reputation for love. According to one story from the third century, the roman emperor Claudius II tried to bolster his army by forbidding young men to marry. Valentine, it is said, performed marriages in secret. For his defiance, this saint of love was executed.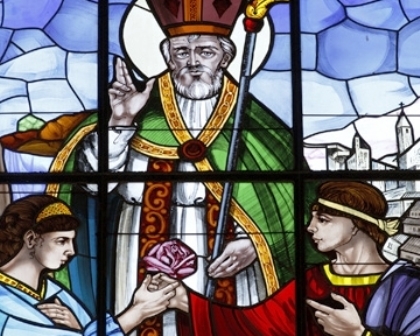 Photo: Public domain
While St. Valentine's legacy most certainly lived on, he wasn't around to see it. Such could be your fate if you forget to honour your loved one this February 14.
We've all had the feeling of rushing to the chocolate shop just before closing time, picking through the last dismal cards on the rack, or sending panicked flowers and praying they're delivered on time. This year, why not show you've given some real thought to the gift -- and get it organized ahead of time?
Here are five suggestions for a meaningful Valentine's gift:
Write a song or a poem for your sweetheart, whether near or far. This site will help you dig deep for the right words to say, then get it down on paper. Whether your style is humorous or heartfelt, you can find the words to move your loved one. It doesn't even have to rhyme!

Stock photo

Get into the kitchen when they're not around, and make something with your own two loving hands. This easy truffle recipe has just five ingredients. I have an inexpensive, heart-shaped cake pan which never fails to sweeten the moment. A little red food dye in some vanilla frosting and you're golden.
Show them you know them. Give a gift in your loved one's honour this Valentine's Day, picking a cause or interest that's close to their hearts. Through World Vision Gifts, you can honour the reader in your life by giving the gift of books to children in developing countries. If your sweetie's seeking a glint of gold, consider a bracelet made by Maasai artisans.

World Vision photo

Plan an experience to share. It doesn't have to be candlelight dinner in a revolving dining room at the top of the world! Dig out the skates that the two of you haven't used in years, get them sharpened ahead of time. Make a thermos of hot chocolate, grab some favorite cookies, and spend the afternoon skating-hand in-hand. If you prefer to stay indoors, watch a favorite romantic movie with a glass of something special.
Remember, love takes many forms. Romantic love isn't the only game in town on Valentine's Day. Showing love to a mom, a dad, a sibling, a close friend or a child in your life is a reminder that love of all kinds makes the world go round. Take a moment today to decide who is special to you. Then carve out some time on Valentine's to pick up the phone, pay a visit, or head out for a long-overdue cup of coffee.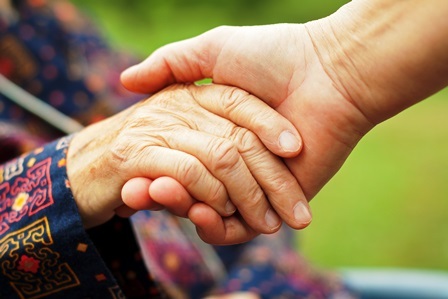 In thinking ahead about Valentine's Day, you also give yourself a gift. You get the chance to remember that you are loved, that you have people to love, and that you have the power to show love to those in the world around you.
I'm certain that St. Valentine would be truly proud.
Follow HuffPost Canada Blogs on Facebook
ALSO ON HUFFPOST: