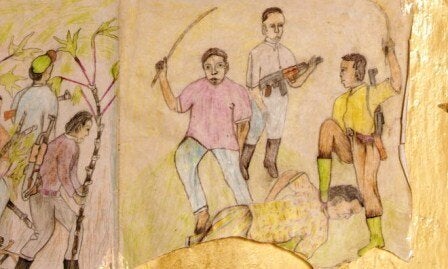 A drawing made by a girl abducted by Uganda's Lord's Resistance Army about her time in captivity.
With every passing day that the Nigerian schoolgirls remain in captivity, the torment increases. Their abduction has sparked a global movement as angry, helpless throngs take to the streets the world over to demand their rescue. Only the bravest among us dare to imagine what their parents are going through. Yet nothing can compare with the agony the girls themselves are almost certainly facing on a daily basis.
Canadians are hoping and praying that the children are returned to their families unharmed. At World Vision, some of our toughest work is with girls who've been abducted or attacked by armed groups. In many cases, these attacks involved rape.
Consider the thousands of girls taken by the Lord's Resistance Army (LRA) in northern Uganda during the country's two-decade war, and forced into marriage and motherhood. I think of fourteen-year-old Lilly, married against her will to an LRA rebel commander with six wives. Lilly delivered her first child at an age where many girls have only just started menstruating. The name she gave him means "I am cursed."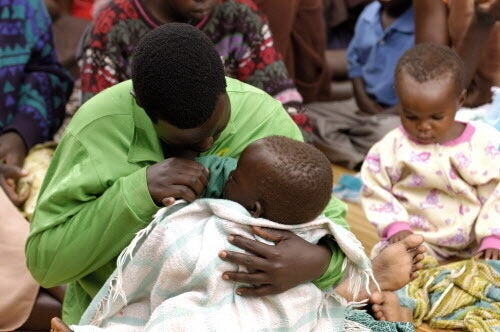 LRA "wives" and their babies receiving care at a World Vision Centre in Uganda.
In times of armed conflict or unrest, girls are extremely vulnerable to situations of sexual abuse. Sometimes, the girl is held captive for years. In the Democratic Republic of the Congo (DRC), girls we've interviewed have shared their terror of being abducted by armed groups. Sixteen-year-old Mapendo, now living in a camp for displaced Congolese, describes a life devoid of the protection that every child should have.
"Rebels were looking for wives to take into the forest," she recalls, of the situation that prompted her and her mother to flee their village. But there was no safety on the road ahead. "I was ahead of my mom, and they killed her," Mapendo remembers. "Two armed men raped me and I became pregnant. I was alone and displaced for two weeks. I left with my little brother to stay with friends and have my baby. Eight months later, I fled fighting between rebels and the army. On the road, two armed men raped me again."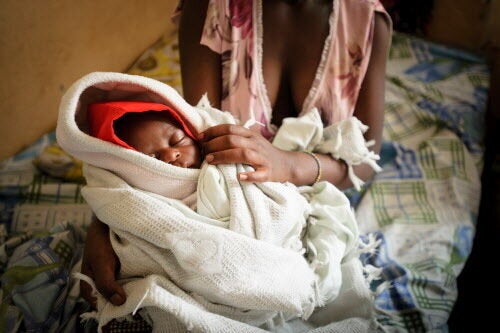 A 14-year-old mother, the survivor of rape by armed men, and her newborn at a hospital in the Democratic Republic of the Congo.
Mapendo wasn't technically 'kidnapped' as the Nigerian girls have been, yet her very existence is a form of imprisonment. What freedom does she have when her world is crawling with militia waiting to claim all the privileges of a cruel husband -- with none of the selfless love and genuine care that should come with a willing union? Mapendo's fear of another incident dictates every aspect of her life moving forward. "I'm terrified of walking along roads because I don't want to be raped for a third time," she says.
With every day that passes, the Nigerian schoolgirls could be moving further into dangerous territory of all kinds. Exploitation like the kinds they may be facing can have intensely disturbing effects on a child's social, emotional cognitive and spiritual well-being -- as well as their long-term development. It would almost certainly threaten the girls' educational performance, the ability to form social relationships, and lead healthy lives.
The Nigerian girls made need the same kind of care that children like Lilly and Mapendo do. Where children have been physically, emotionally and sexually abused, reintegration into everyday life requires both physical and mental care. It's often a long, intensive process involving the child, her family and her community. Yet in our extensive work with abducted children in the DRC and Uganda we've seen that it can happen.
The worth of each of the girls captured in Nigeria is beyond measure -- not the pathetic price for which their captors have threatened to sell them. I call on Canadians to pray for these girls, and to keep vigil with their families. Their story may disappear from the news, but please hold it in your hearts. Every time you read about war and conflict, whether in the DRC, the Central African Republic, South Sudan or Syria, I urge you to look between the lines -- and picture the girls who are hiding there.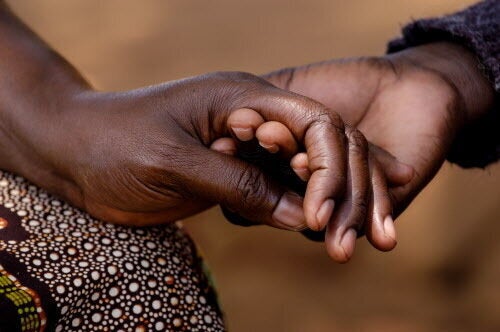 The "wife" of a Lord's Resistance Army officer receiving counselling and care at a World Vision centre in Uganda.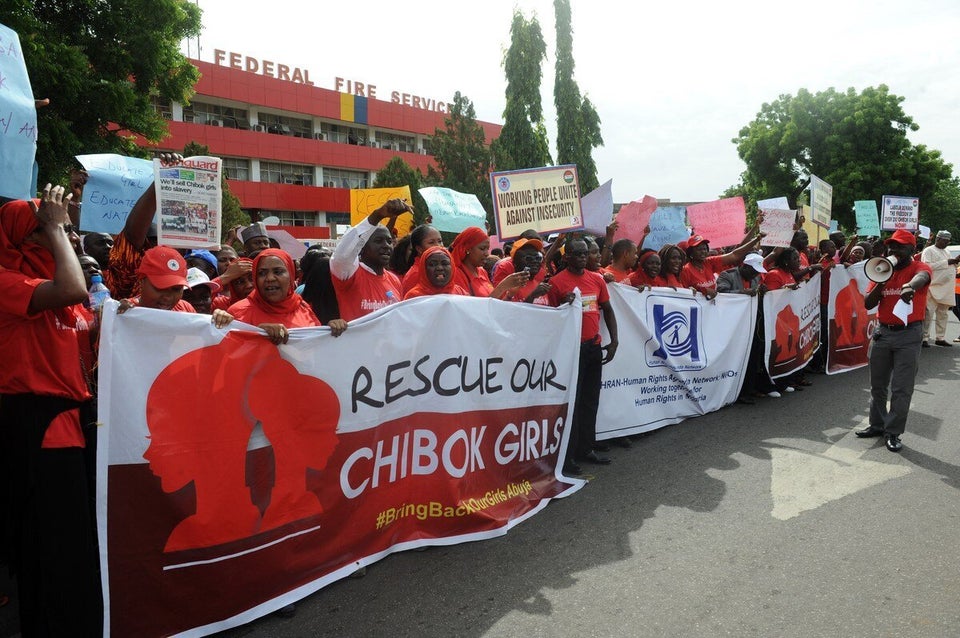 Nigeria Unrest - Boko Haram Kidnap