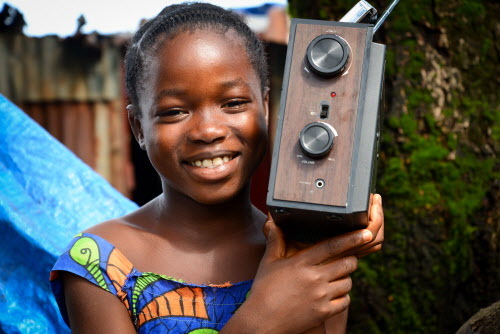 For children in Sierra Leone isolated to stay safe from the Ebola virus, radio is a teaching tool and a lifeline.
In October of 1995, I drove cross-country from Vancouver to Toronto in a rickety Hyundai Pony that flooded up to my ankles inside when it rained outside.
I had just lost my job, and my long-term romantic relationship was tanking. A summer internship on the west coast had failed to become a permanent position. I had no other prospects. I was six months out of university, meaning the student loan people would soon be knocking, asking for regular repayments.
During that week-long drive alone across Canada, everything in life was frightening and uncertain. I was largely oblivious to the beauty of the Rocky Mountains as I clutched the wheel and prayed each time my old car struggled up a steep incline. At 25 years old, the fear of breaking down in the middle of nowhere was very real, especially as I crossed the endless prairies and braved the isolated woods of northern Ontario. I had no idea what the next minute would bring, let alone the next month or year.
The only thing that kept me together was radio. No matter which part of Canada I crossed on that long journey, I could always get some kind of radio reception -- usually the CBC. There was always a calm and friendly voice keeping me company in my tin-can car, preventing me from thinking too much.
Perhaps this memory is the reason I feel so encouraged that radio is providing comfort to children in Sierra Leone during the Ebola crisis. In partnership with the country's government, World Vision is helping children continue their schooling by broadcasting educational programs for kids hunkered down at home. In many areas of the country, girls and boys are forced to stay isolated near their homes to stop the spread of the disease. No school, no community gatherings with lots of other kids to play with, and no soccer matches.
At World Vision, we've long known that children in crisis do best with some semblance of normalcy and routine. Occupied minds are better inured to the panic and hopelessness that can creep in with too much time to wonder what's next. That's why, in the aftermath of emergencies such as floods, earthquakes or typhoons, we create places known as child-friendly spaces, complete with art supplies and learning materials and programmed with games and teaching.
Ebola presents a different challenge. It's not safe to bring children together in groups, for fear the disease will spread. But it is safe -- and extremely beneficial -- to reach children over the airwaves through radio. The challenge of regular math, reading and writing lessons gives children something on which to concentrate, on which to hold.
Looking at the photos of Sierra Leonean children doing schoolwork this week I was somehow reminded of the role radio played in getting me through my own perilous journey that dark autumn. I don't mean to compare my struggle with the terror people in parts of West Africa are feeling today.
But when I see the children busy at work, their minds occupied and their young bodies relaxed, I say a silent prayer of thanks for the gift of radio.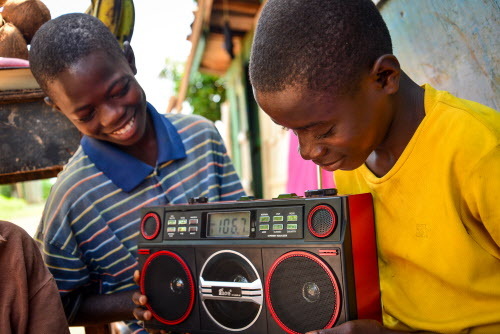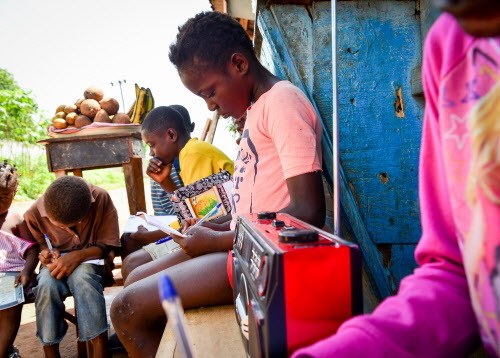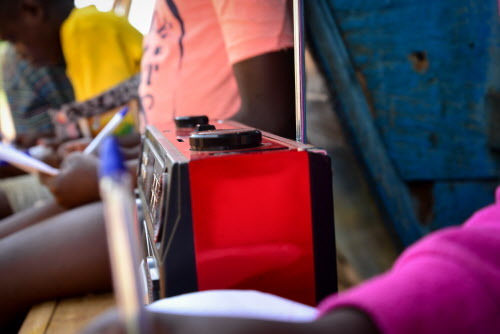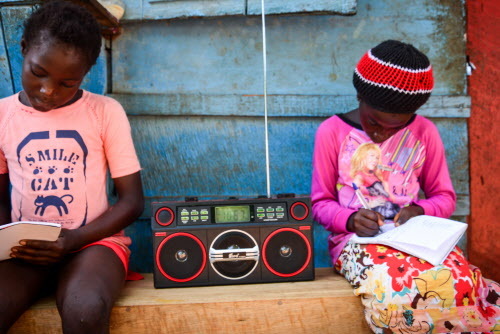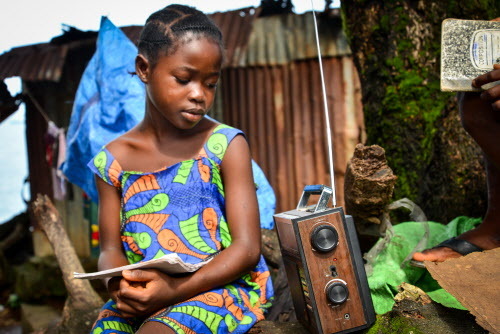 Help more children stay safe from Ebola by donating to World Vision Canada.