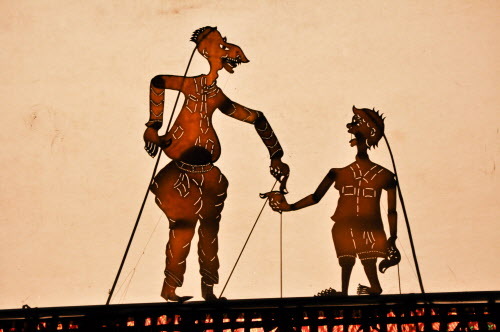 In Cambodia, this puppet show of a strange foreigner who lures a vulnerable child to a hotel room was used by World Vision to raise awareness of the issue.
Summer is a time when thousands of Canadians travel abroad to escape the pressures of daily life. They join tourists from around the world, to visit exotic places such as Thailand. But a tourist's dream can be a nightmare for a child living in one of these places.
An estimated two million children around the world are sexually exploited each year -- often at the hands of tourists or travelers visiting their homeland. Children living in developing countries are often forced or trafficked to "tourist spots" like the kinds you see in the posters, to earn money through prostitution. They're deceived, manipulated and tricked into situations where tourists and travelers can exploit them body, mind and soul.
I had read about this brutal reality before travelling to Cambodia and Thailand a couple of years ago with World Vision. But it didn't feel real until the night I saw a row of adolescent girls standing on the shadowy streets of Phnom Penh.
Drugged and threatened
A woman stood just behind the girls, hovering like a hawk. The police had just done their routine 10 p.m. drive-by, during which the children were hidden out of sight. They were brought back out right after. The children were occasionally prodded forward by their hovering caretaker, who wanted to make sure they weren't missed by potential customers.
My World Vision Cambodia colleague told me that the girls had likely already been paired with other customers during the day. They may have been drugged to keep their energy up. They may have been blackmailed into performing this work, to buy their way to freedom.
One of the toughest things to see was that this area was full of tourists. Kindly looking folks, who could have walked straight out of my Toronto neighbourhood. One couple looked a lot like my husband and me. They strolled along the brightly lit side of the street, holding hands, happily chatting about where to grab a late-night bite. If they saw the girls, they blocked them out. This was, after all, their long-awaited vacation. They were there to enjoy the temples, scenery and night life, not worry about the country's "problems." What could they do to change things, anyway?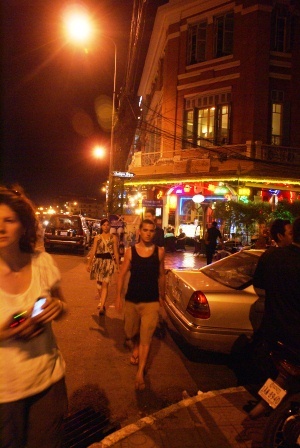 I took this photo of tourists in Phnom Penh, walking just the other side of the street from the girls lined up on the curb.
The face of a sex offender
We tend to assume that the tourists who abuse children are pedophiles, people with a clinical disorder and an exclusive sexual inclination for pre-pubescent children. We imagine them carefully planning their trips, with children front and centre. But the fact is, the majority of child sex tourists are in fact "situational offenders". They're presented with a situation where they can have sexual contact with a child, and they seize it. The anonymity of being a tourist or traveler often influences their decision, convincing them that they won't get caught.
All through this trip, I struggled to imagine how such abuse must feel for a child. I tried to picture my own kids in that situation, but I couldn't do it. I couldn't do it. There was a psychological safety valve that just wouldn't let my mind go there.
The face of a child
The closest I came to feeling the horror from a child's perspective was gazing at the little Muppet-like character in one of the teaching cards World Vision uses to arm children against travelling sex offenders. Imagine children as young as four or five sitting on the ground, looking at these pictures and listening to this story: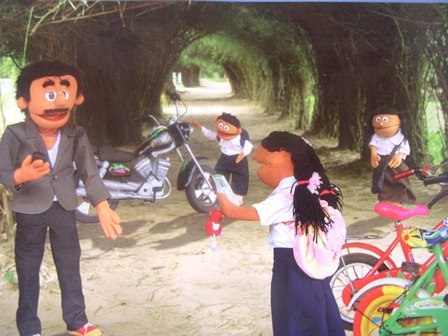 The traveler is interested in abusing a child, so he approaches this group of children.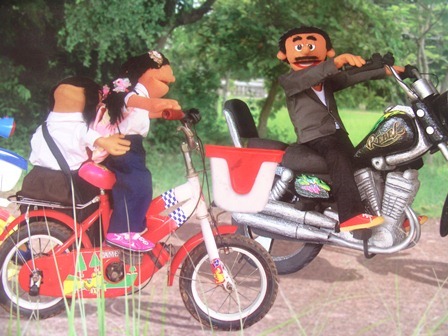 He spends time hanging out with them, having fun, pretending to be their friend.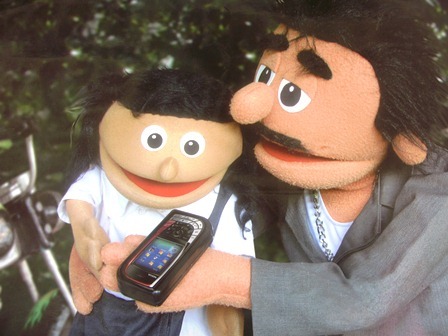 He chooses one boy, and offers him candy or gifts like this cell phone.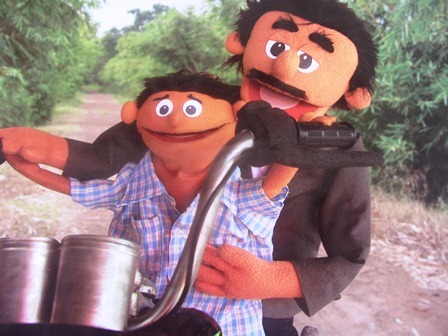 He takes the boy for a ride on his motorcycle, but they don't come home.

They go to a hotel.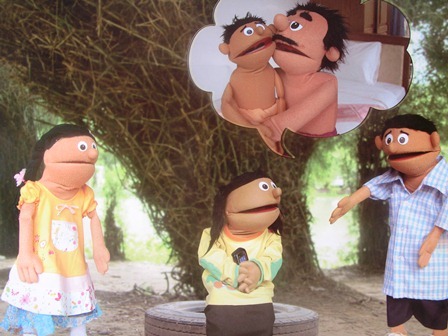 The boy's friends remember what they've learned, and talk about how the boy is likely being abused sexually.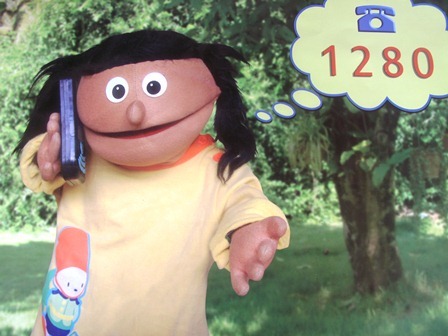 One of the girls remembers the police hot line number and phones it.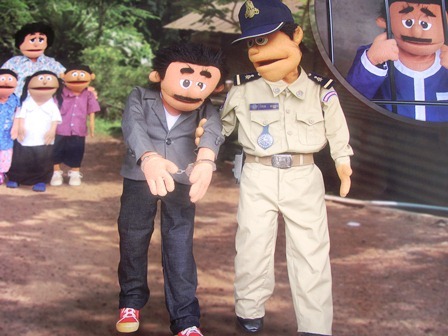 The police arrest the tourist and put him in jail.
My eyes filled with tears when I saw the face of the little puppet in the hotel room, his face frozen in terror. Tears because of what these children experience. Tears because a local hotel admitted the tourist along with this little boy, without asking questions. And tears because, in all the time the tourist was building the children's trust, no other adult noticed something was wrong or stepped in to help.
How you can help
There are many things that Canadian tourists can do while they're travelling, to protect children from sexual abuse. None of these things will ruin your holiday. But all of these things could save a child from exploitation:
Go to Cybertip.ca to report sexual exploitation of children by Canadians abroad.
Deter any travel companions from engaging in behavior that hurts children.
Make donations to reputable charities that work directly with children, rather than giving directly to children begging on the street.
Choose hotels, tour companies and businesses that implement child protection standards. Ask if your tour company and hotels have signed onto the code defining the role and obligations of tourism companies regarding child sex tourism, or if they follow other standards or practices that protect children in the operation of their business.
Know that our Canadian government has the laws to prosecute Canadians who seek to exploit children overseas.
Learn even more about child sexual exploitation and ways you can help through World Vision's No Child for Sale campaign.
ALSO ON HUFFPOST:
Prostitution Around The Globe