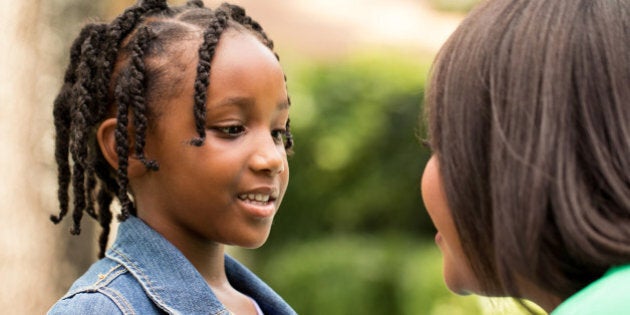 Who made the decisions when you were a child? My home was something of an 'oligarchy' with a very small group (Mom and Dad) calling all the shots. I remember my father saying, when my brother and I tried to weigh in, "this isn't a democracy, kids!"
I chuckle to think how my parents would have felt about the modern-day "family meeting" that's used in many Canadian homes. Some families I know swear by it. Topics like TV time or household chores are discussed as a group, with kids' ideas heard, written down, carefully considered and sometimes even implemented.
The wisdom of kids at the table
As parents, my husband and I haven't been great about holding family meetings. We're often pressed for time and low on patience, and need to find workable solutions - fast. But here's the problem: in leaving our kids out of decision-making we often miss out on their critical insights and some darned good ideas.
For years, my husband and I insisted that all homework be done at precisely 3:30 p.m. with video games later on. As we grew to understand the social and academic crucible in which our growing kids operate, we finally took their advice.
We now give our boys an hour to mindlessly blow off steam as soon as they come in the door. What a difference it's made to the entire evening! Homework is done better, we get more help with evening chores, and the kids seem less stressed in general. Why didn't we do it years ago?
I felt the same sense of humility while listening to a live chat World Vision organized a few days ago, about the crisis of the war in Syria. At the centre was Ahmad, a boy from Syria who moved to Mississauga with his mother and siblings three years ago. Questions to Ahmad from dozens of young people were typed, Facebooked or Skyped from around the country.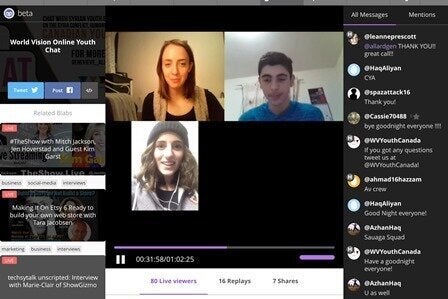 Thanks to questions from the young people who participated, here are five things that may give Canadians a new perspective on the Syrian crisis:
Children can be affected by conflict in different ways. Ahmad was at risk of being a child soldier in one of the world's bloodiest conflicts if he'd stayed in Syria. "My age? I'm 17 years old," he said. "And if I go back to Syria, I'm the age that should be participating in the army. And when someone goes into the army, he doesn't go back to his home." It made me think anew about what a five-year conflict can mean for a young person coming of age in Syria.
Conflict places adult burdens on children. Ahmad misses his father in Syria very much. But he's willing to make a new start in Canada nonetheless. "I really miss my Dad, but we have to face real facts," he said with the wisdom and maturity I'd normally ascribe to a much older person. "I seriously cannot actually go back."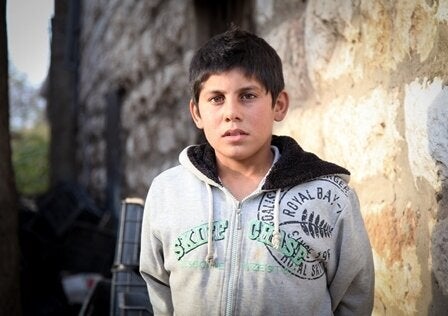 In Lebanon, 14-year-old Ali is eager to continue with his schooling. But as a refugee, he must work to support his family. Ahmad's own education would likely have been jeopardized, if he'd stayed in the region. World Vision photo
Children are incredibly resilient. Ahmad has somehow come up to speed on a full course-load of Canadian high school subjects in just three years, despite knowing almost no English when he arrived. I struggle to imagine what kind of work, determination and commitment that would have required.
Syrian newcomers are determined and hard-working. Ahmad has high expectations for his fellow Syrian youth, as they arrive in Canada - no matter what they've been through. "You should not give up and say 'well, language is hard, I don't know English'" he said. "If they don't try, they don't get what they want. No one can be successful if they don't work as hard in his life."
Syrian newcomers can make great neighbours. Ahmad understands the qualities of the Syrian people that can help them thrive here in Canada. "We knew all of our neighbours, even people from far," he remembers. "Syria was a very friendly place, especially our town - we help each other. We used to be very nice to each other."
I clicked 'close' on the chat badly wanting to hear more. No statistics, no daily news stories, have given me the same perspective as this one-hour youth chat.
Canada and the international community needs to hear the perspective of young people like Ahmad as it makes decisions on how to address the crisis in Syria, and where we place our priorities. Young people across Canada and around the world - whether they are inside Syria, Syrian refugees, or even those who have never been to Syria - need to be urged to share their voices more frequently. They need more forums through which to communicate.
Any meaningful and inclusive peace process entails the inclusion of young people. That's why World Vision Canada is urging the Government of Canada to focus on ensuring their voices are heard. Let's involve them in the discussion. By doing so, I'm convinced we will arrive at sustainable solutions we could never have imagined without them.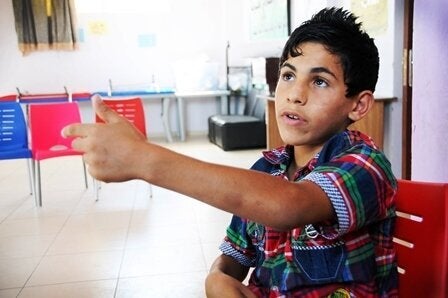 13-year-old Abdul grew up learning revolutionary anthems in Syria. At this World Vision child-friendly space in Jordan, he's now learning songs about the beauty of his home country. World Vision photo
Follow HuffPost Canada Blogs on Facebook