The number of Syrian refugees who have fled to neighbouring countries is expected to reach two million in the coming weeks. Approximately half of these human beings are children.
As World Vision considers the pledges made by world leaders at the G8 summit in Northern Ireland, we're grateful for the commitments shown to helping the children of Syria. Every dollar is badly needed. But we're also deeply afraid that the amounts aren't enough to address the full spectrum of children's needs.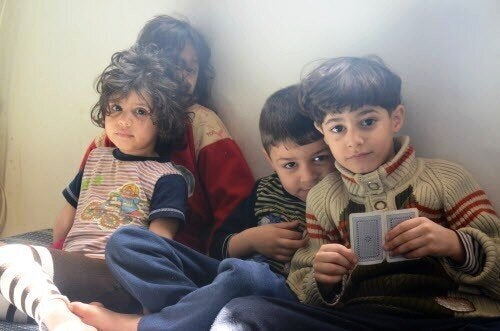 These Syrian refugee children have endured unthinkable challenges, yet have nothing to play with but a pack of cards.
In some ways, helping the Syrian refugee children is remarkably simple. Just like Canadian kids, they need the basics of life. It's imperative that we provide them with things like food, clean water, shelter and medical care.
But what do you offer a child who wakes screaming in the middle of the night, reliving a rocket attack on his house? How do you help a little one heal from the experience of watching a relative maimed or killed in front of her?
Sometimes the first steps are as simple as a secure place to gather, a caring person to listen, and a fresh pack of crayons. And, when the child is ready, a chance to sing, join in games and resume schoolwork.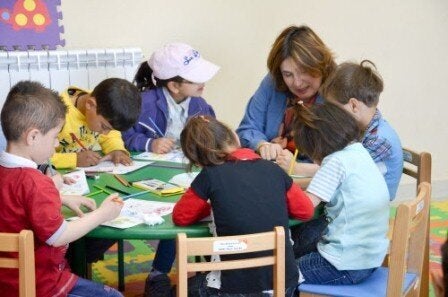 Syrian refugee children in Lebanon's Bekaa Valley gather at a World Vision Child-Friendly Space
"Children all over the world come equipped with an almost miraculous resilience," said World Vision Canada's President and CEO, Dave Toycen. "Absolutely, we need to offer them the basics of life. But we also need to give them safe places to play and express their feelings, and opportunities to learn again."
They're called "Child-Friendly Spaces," havens that World Vision sets up in the midst of chaos. Sometimes the space is a tent, sometimes, a room. Always, children are welcomed with a smile. There are art supplies for drawing or painting. There may be books to read. Volunteers lead children in games, or invite them to sing and dance.
The programs begin and end at specific times. This might seem like undue pressure on children who are already reeling. But the structure helps them return to a routine, something that helps that amazing resilience to kick in.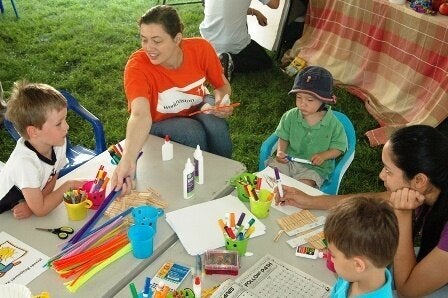 A replica Child-Friendly Space in downtown Toronto today gave families a chance to see how it works.
We set up one of these spaces in downtown Toronto today, as part of our urgent 24-hour appeal to raise funds for Syrian refugees: One Day for Syria (#OneDayForSyria). Toycen, just back from Lebanon and Jordan where he spent time with Syrian refugee children there, spoke to the group.
"I met one little boy who was drawing pictures of rockets hitting his house," said Toycen. It sounds almost unbearably tragic, in comparison with the flowers and butterflies many Canadian parents have stuck up on their fridges. But it's also the first step to processing thoughts and memories that may otherwise have remained buried.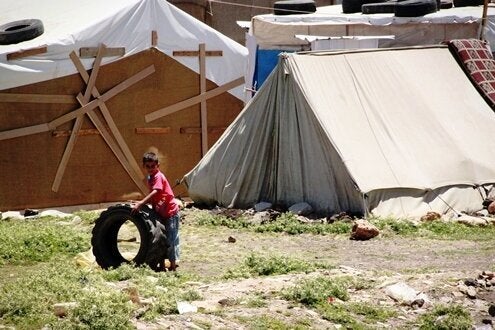 When there's no safe place to play, children are vulnerable to injury and abuse.
In emergency situations, children are often the most vulnerable to injury, exploitation, abuse and other dangers. They're the most likely to be overlooked in the chaos. And while basics like food and water may keep them alive, they need more than these to truly heal.
Child-friendly spaces are just one of the ways we can care for and and protect the Syrian children who have already endured far too much. Will you consider helping meet their needs? Please visit worldvision.ca to learn how donations can be made.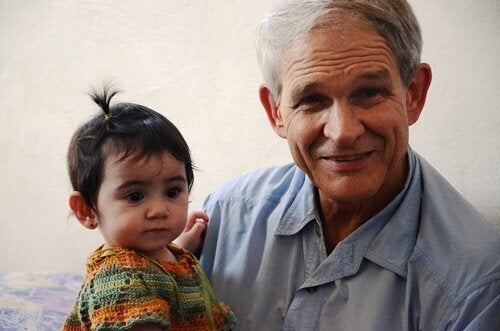 World Vision Canada's President and CEO Dave Toycen visited Syrian refugee children of all ages earlier this month.