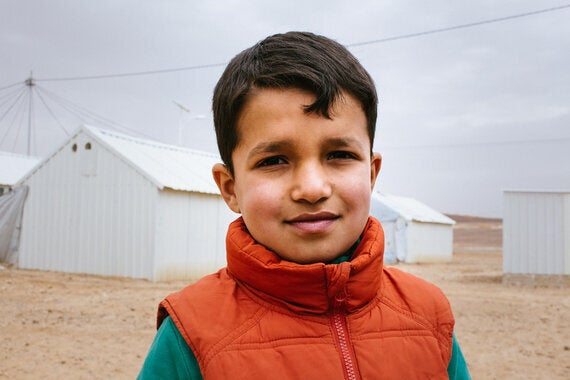 "My biggest fear is the airstrikes," says 10-year-old Hamza, a refugee from Syria, now living in Jordan. "But I dream of becoming a pilot, so I can see the world."
What are Canadian children afraid of? When World Vision surveyed them recently about their fears, 73 per named things like "spiders" and "the dark."
These childhood fears aren't grounded in personal experience. Few Canadian children have been attacked by spiders. Even fewer have been chased down by werewolves. Their fears are, for the most part, born of vivid imaginations and scary movies.
The same can't be said for Syrian children, whose terrors come from a genuine understanding of what it's like to live in war. Six years into the conflict, girls and boys from Syria list airstrikes and explosions among their greatest fears.
On the eve of the sixth anniversary of the Syrian conflict, World Vision has released a report, comparing the fears and dreams of Syrian children with those from other countries. We wanted to get a better understanding of how violence might affect a child's view of the world.
The report reminds us that half of the 4.8 million registered Syrian refugees are children. Many of these were forced to run from their communities, to survive violence too terrible for most Canadian kids to imagine. Violence is stored deep in their psyches. It plays out in their nightmares, again and again.
In many refugee host countries, children are being forced to trade their childhoods for jobs to pay basic household living expenses.
I found it incredible to learn that Syria's children are still dreaming of the future -- with 50 per cent of children surveyed for the report dreaming of peace for Syria, and of returning home.
Think of the resilience needed to nurture such a dream! Thousands of Syrian children have watched their loved ones murdered, seen their homes and schools reduced to rubble. Dreams of home must fight for dominance over the very same nightmares that wake children screaming in the night.
The dreams must also hold firm against new fears. In many refugee host countries, children are being forced to trade their childhoods for jobs to pay basic household living expenses. Jobs like panhandling or manual labour can be dangerous and exhausting, causing the most determined soul to despair.
Girls face a whole spectrum of other threats. Among these is early marriage, because their families can't provide for them, or sometimes, for their own protection. Still, the dreams survive.
"My fear is that something will happen to my younger sisters," said sixteen-year-old Mohammed. Before fleeing Syria, he had to watch his father die right in front of him. Now, he is filling the role of father, caring for his mother and sisters in a Jordanian refugee camp.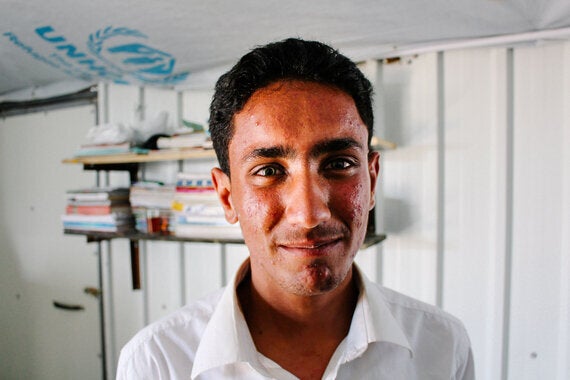 Sixteen-year-old Mohammed is starting a magazine in his refugee camp.
"My biggest dream is to be a journalist," he shared with World Vision staff. Mohammed's even working hard to start a camp magazine, and has enlisted some friends to join him. Read more about Mohammed
As a journalist, myself, I'm unable to get this boy off my mind. The burning desire to write about hope and pain, and to help others tell their stories, is something that's shaped who I am. But how often do I take my work for granted?
Mohammed has humbled and inspired me. And he's renewed my determination to help children like him succeed.
"My biggest fear are the airstrikes," said Zena, in common with nearly half of all Syrian children surveyed. "When I hear something loud, I still get scared." Zena carries this fear even though she no longer lives in Syria, but in a refugee camp in Jordan.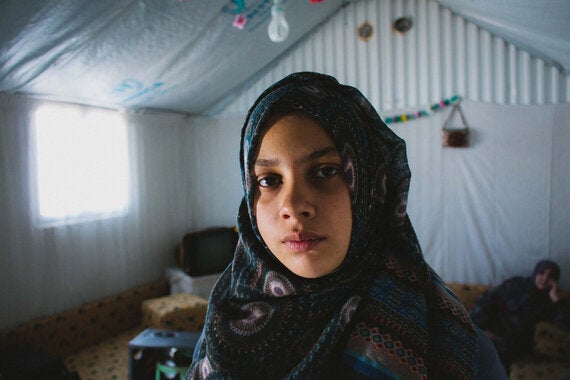 Fourteen-year-old Zena is determined to work for justice.
"My dream is to become a lawyer, to fight for human rights," she said. Was the dream born of what Zena, her family, and millions in her country have experienced over the past six years? Perhaps.
"We did not deserve what happened to us in Syria," she said.
"My biggest fear is being in alone in the dark," said eight-year-old Ghadir, who now lives in a camp in Jordan.
The fear is like that of so many Canadian children. Yet for Ghadir, in a sprawling camp with no policing, and only thin walls for protection, I can only imagine what those night-time fears involve.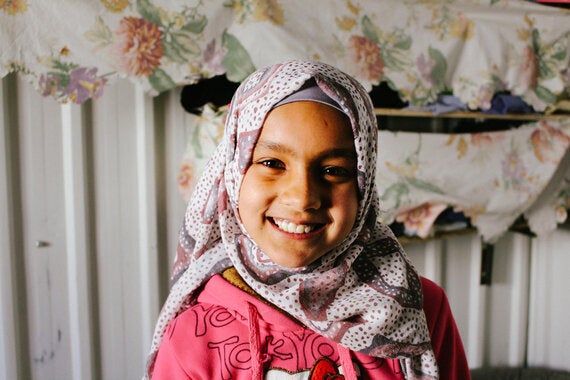 Ghadir dreams of returning to the very place she fled from.
Yet somehow, Ghadir smiled into our camera, determined to share her dreams.
"My biggest dream is that I want to be an English teacher, and go back to Syria where I can teach," she said.
The dreams of Syrian children are more than just career choices. They signal boundless courage. A willingness to do what's needed to make up for years of missed schooling. And a determination to step forward and help rebuild their shattered homeland.
Will you help them get there? World Vision has been working with children like these since the war began. We've offered psychosocial support, and providing children with remedial education, life-skills and safe places to play.
We hope that interventions like these will help children through their experiences, educate them about their rights and how to protect themselves and to resolve social conflicts peacefully, and keep their dreams alive in the face of unimaginable fear.
Follow HuffPost Canada Blogs on Facebook