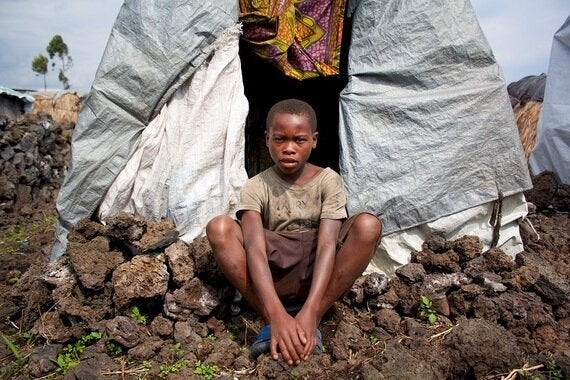 In the Eastern Democratic Republic of the Congo, an 11-year-old boy fends for himself after being separated from his parents during an attack on their village. (Photo: Kayla Robertson)
The boy wanders alone in the woods, hundreds of kilometres from home. Fighting back the mosquitoes, he shoves his way through thick undergrowth, his legs torn by brambles. The boy's clothes are dirty. Blood trickles down one shin.
This 14-year-old boy is perfectly safe -- and thoroughly happy. He's my son, Derrick, away on a long canoe trip in northern Ontario. He likes to be the one to wade to shore and scout the terrain for a camping place.
A trained team of leaders waits in their canoes, never more than a shout away. The boats contain provisions and tents. A waterproof satellite phone sits ready to summon a rescue helicopter, in the event of an emergency.
In Canada, camp offers young people the exhilaration of life in the wilderness. For kids chafing against the routines and restrictions of home and school, it can be a dream come true.
But imagine if there were no way for your child to come home. Try to picture an earthquake so violent, you were separated from your son or daughter in the chaotic aftermath. Imagine not finding them for weeks afterward, no matter how hard you searched.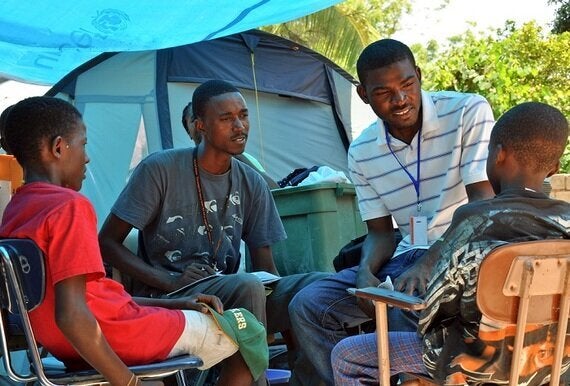 After the 2010 earthquake in Port-au-Prince, Haiti, hundreds of children were separated from their parents. Here, counselors listen patiently for any details that might help them reunite families. Photo/World Vision
Now switch scenarios. Imagine that all the food in your home has run out. You have no money to buy more. Even if you did, there's nowhere left to buy it. No one in your village has any food. Your country has been battling drought for years, and there's no end in sight.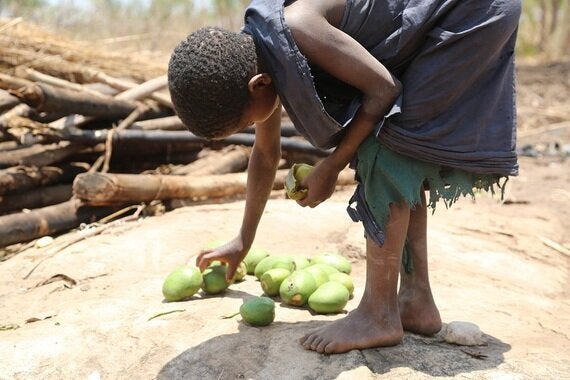 In Malawi, a child counts the last of the family's mangoes to be shared at dinner tonight. Tomorrow, there will be nothing left. (Photo: World Vision)
Now the toughest scenario of all. Picture calling your child aside for a private conversation. Look into their eyes, and take a big breath. Now imagine asking your child to leave.
Not for a few days, and not to visit Grandma. Ask your son or daughter to walk until they find food or work. Just keep walking, even if it takes days, weeks or months.
You do it because you love them. Because even out in the open, vulnerable to hunger, thirst and abuse from strangers, their chances of survival are better than here at home.
It's so easy to say "I'd never let that happen to my child!" You might feel you could keep better track of your kids in an earthquake or typhoon. You might be convinced of your resourcefulness, even in times of famine. Or your ability to survive a violent attack on your community in order to care for your children.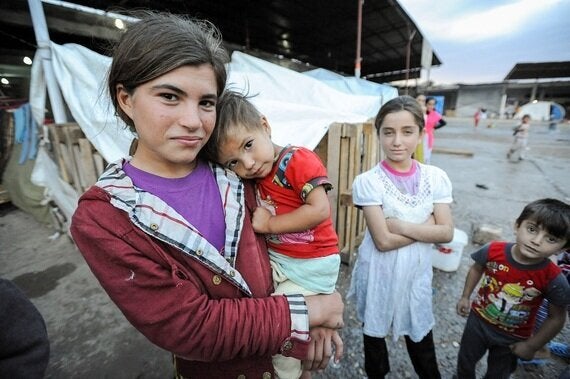 In Iraq, Amira (name changed) cares for her siblings in front of a makeshift shelter. The children lost their parents during the ongoing conflict which forced them to flee their home. (Photo: World Vision)
But consider this. Hundreds of thousands of good parents overseas felt exactly the same way before their communities were torn apart by a natural disaster or conflict. If they're alive, their hearts are just as broken as yours would be. And the statistics are chilling:
When disaster strikes, World Vision knows that children are the most vulnerable of all. I remember my first week as a staff member here, shortly after a major earthquake had rocked large parts of Pakistan.
"What's happening to the children?" my boss urged us all to consider every time we saw breaking news flash across our screens. "Where are they? How are they feeling? Are they safe or wandering alone, dazed and frightened?"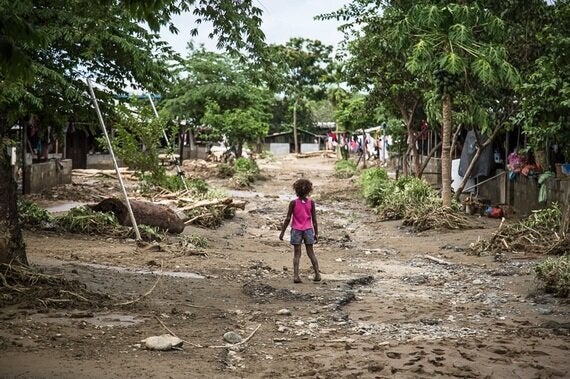 In the Solomon Islands, a child wanders alone after flood swept through her community. (Photo: World Vision)
In an emergency, children are the least likely of anyone to be OK. In a flood, the water is higher for them than for any adult. In an earthquake, they're most likely to be crushed. In a drought, their tiny bodies are least able to withstand months of poor nutrition. As refugees or displaced persons, they're most vulnerable to sexual or physical abuse.
World Vision offers Canadians two ways to help protect children from the effects of emergencies of all kinds:
When conflict renders a country unable or unwilling to care for its children, our Raw Hope initiative gives Canadians a way to reach children in desperate need. We work to protect children in some of the world's toughest places.
In the case of a natural disaster support our teams on the ground. These are experts focused on meeting the needs of all children -- especially those who are most vulnerable.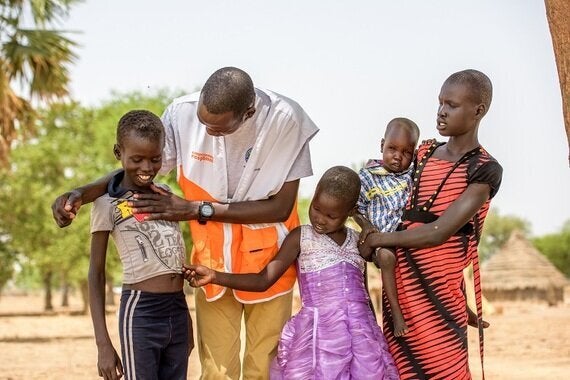 In South Sudan, the parents of these four children were killed when their village was attacked. A World Vision team helped reunite them with family members. (Photo: World Vision)
Follow HuffPost Canada Blogs on Facebook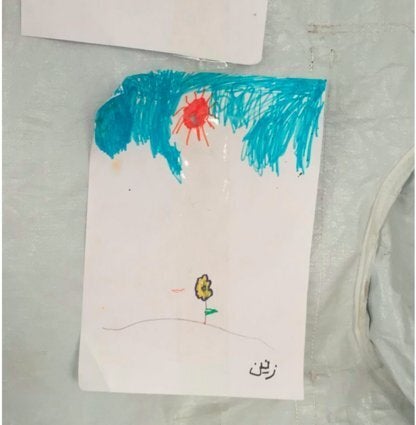 Refugee Crisis: Children Affected Draw Heartbreaking Pictures