We don't think much about water here in Canada - just turn on the tap and out it pours! But around the world, clean water is more elusive. It can mean the difference between life and death.
For World Water Day March 22, here's a snapshot of water's role in the lives of some of the children and families World Vision serves.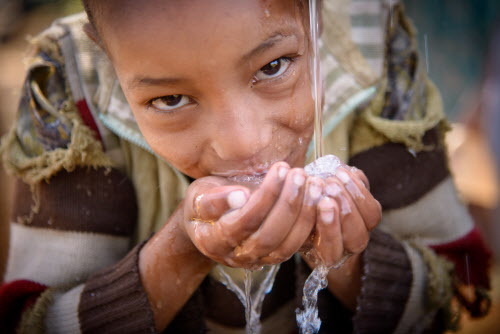 In Ethiopia, dirty water means that children battle typhoid, intestinal parasites and blinding eye infections. Through World Vision, donors have provided a 31-kilometre long water system, bringing clean, safe water to 40,000 people.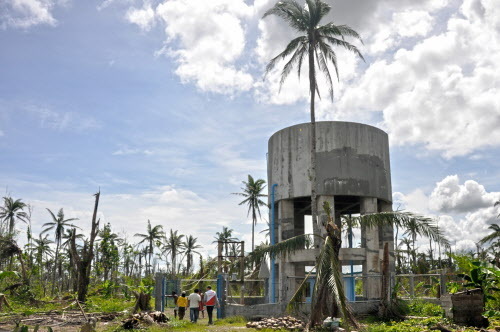 In the Philippines, this water tower was rendered useless when Typhoon Haiyan barreled across the land. But families now have clean water again thanks to a generator which has the system working again, paid for by generous donors around the world.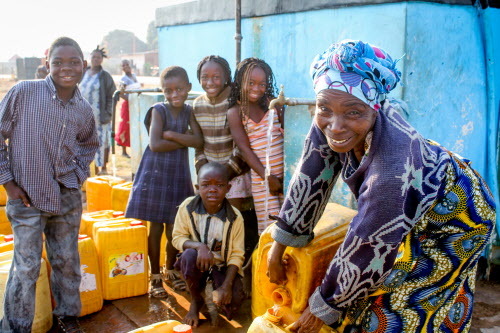 In the Democratic Republic of the Congo, rape is used as a tool of war. Women and girls are vulnerable to attack as they travel long distances to fetch water. But a well close to home means that Marceline and her granddaughter, Bijou, can gather water in safety.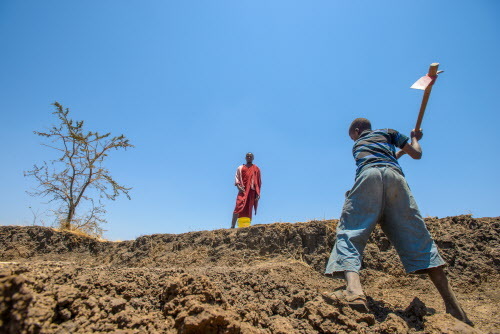 In Tanzania, Aloisi and his son, Erinesti, are accustomed to shortened rainy seasons, failed crops and starving livestock. This year, they're digging a water pan to collect every drop of rainwater that comes from the sky.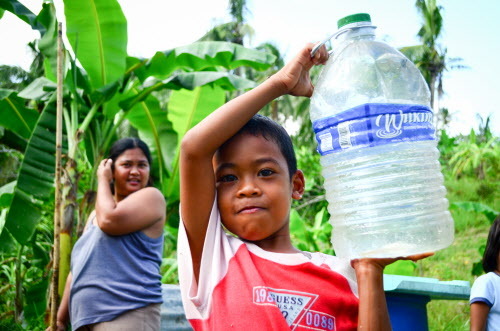 In the weeks after Typhoon Haiyan struck the Philippines, Alexander's mother carefully guarded every sip of water the family could get their hands on. But thanks to a generator paid for by World Vision donors, the community's water pump is working again. Alexander can drink his fill.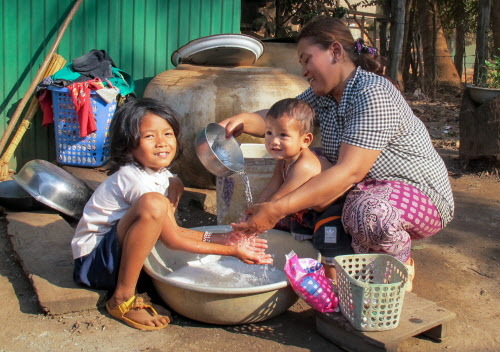 In Cambodia, Sok Oeun has the peace of knowing she's quenching her children's thirst with clean, clear water - and the joy of having plenty in which to bathe them.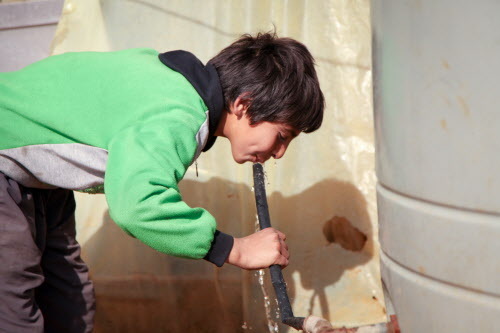 In Lebanon, Syrian refugee children enjoy very few comforts. But twelve-year-old Abdullah can drink deep, knowing that World Vision and other partners have provided a source of crystal clear water in his camp.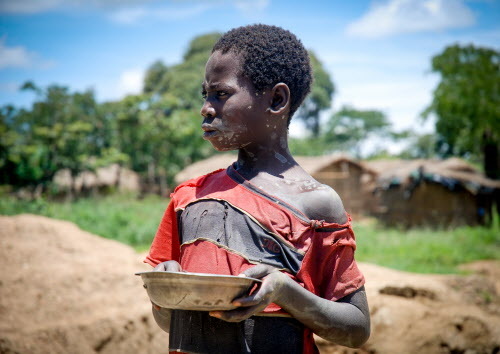 In Mozambique, eleven-year-old Yohane's relationship with water is a painful one. Desperately poor, he spends all day digging under dirty water for a few fine particles of gold.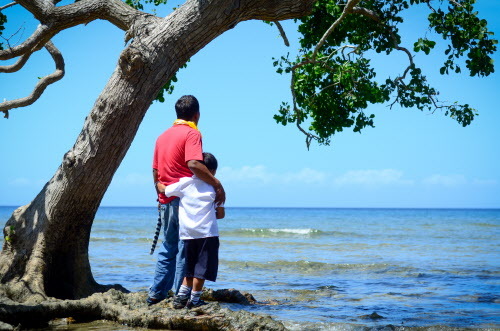 In the Philippines, Alfredo made his living on the water until Typhoon Haiyan destroyed his house and boat. He dreams that his eight-year-old son Randolph will one day join the navy. In the meantime, Alfredo's feeding his family through World Vision's cash-for-work program.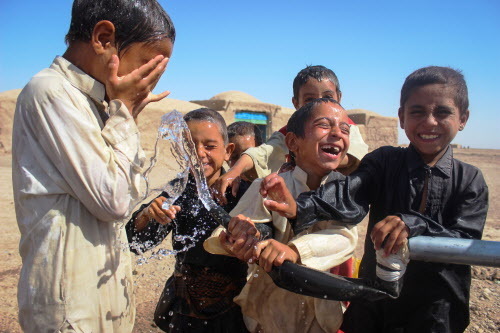 In Afghanistan,many people spend their lives moving from one place to the next, to find enough water to survive. But a new well drilled by World Vision in this village means that families can stay put, and children can continue in school.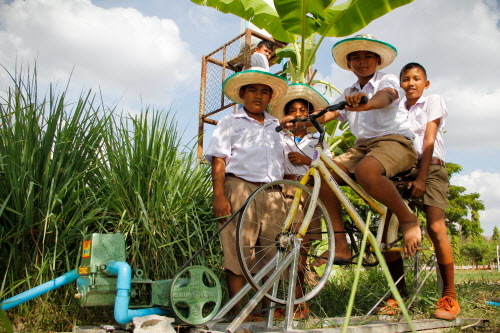 These young Thai innovators have created a bicycle-powered water pump to hydrate their school garden. The rewards have gone beyond greener vegetables! Recently, the King of Thailand decorated the students for their groundbreaking work.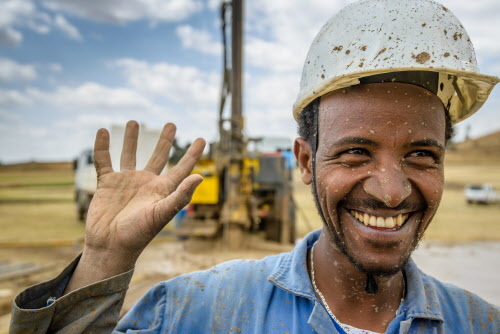 In Ethiopia, community members struggling to survive water shortages stand by to see a World Vision crew drill for the life-giving liquid. The mud on the face of this worker says it all - they've struck it rich!