More than 663 million people have no safe water supply close to home. That's way more people than occupy all of North America. Water is either hours' away, or comes courtesy of a contaminated pond or dirty stream. People -- often children -- trek long distances with heavy containers, just to reach water that will make them sick.
Here's proof you can help
It sounds insurmountable. But this World Water Day, I want to encourage you to see yourself as part of the answer. There are so many ways you can help bring clean water to an entire community -- World Vision's Global 6K for Water, for instance. You can run, walk or wheel, either on your own, or with a group -- and you can make a difference.
"Do what you can, do it with others, and do it with passion," says Guy Ryder, of UN-Water, on the power of individuals. It starts with just one person -- you.
Still not sure? Well, skim down this page. These photos are evidence that a single well, tap or pump can completely change the lives of hundreds, even thousands of children.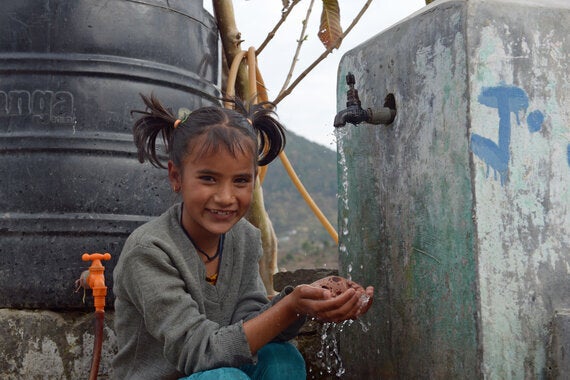 It may not look fancy, but for ten-year-old Deepika in India, this tap is everything. Children like Deepika often spend much of their day walking to fetch water, making school attendance a challenge. But thanks to this new water source from World Vision, Deepika can stop by for a drink any time -- as a break from homework, or when she's thirsty from playing.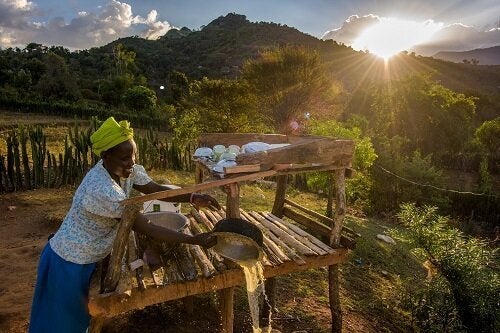 In Kenya, Julia washes her family's dishes while standing at a wooden counter in her yard. She places clean, rinsed cooking pots, mugs, and bowls on the upper rack to dry away from animals. It's all possible, thanks to a gravity fed water system that supplies clean water to about 800 houses, as well as schools, churches, and a health centre.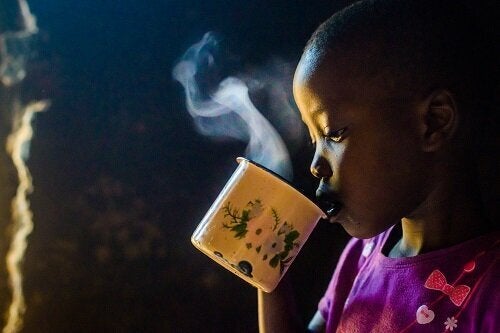 Julia's daughter, Kamama, enjoys hot tea in a clean cup in the early mornings, and cold, clear water throughout the day. Safe water changes so many things about a child's life, freeing them to enjoy many of the things we take for granted here in Canada.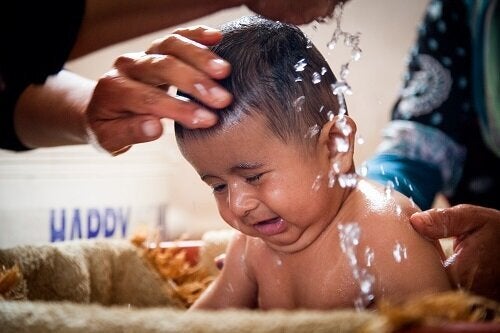 Baby Rahman, a refugee from Syria now living at a camp in Lebanon, 'enjoys' warm baths in clean water twice a week. He and hundreds of other children are safer from waterborne illness now, thanks to tanks of clean water, installed by World Vision. Around the world, we work to bring clean water to families displaced by violence, living far from the comfort of home.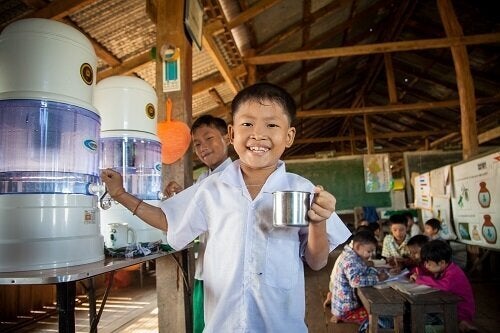 Flooding can mean that there's less water to drink -- not more. In Myanmar, a three-month rainy season means wells and reservoirs are flooded with dirty water, leaving children vulnerable to illness. But children in this township are staying healthy and hydrated, thanks to a water filtering system supported by World Vision. When natural disaster strikes, providing clean water is one of the first things we do.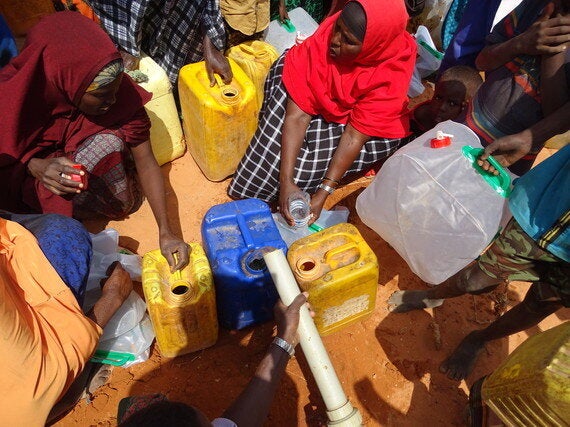 Water means life -- especially when you're living on the brink of famine. Many of the people of Puntland, East Africa, are relying on the water trucks that come bumping down the road to save their lives. With Canada's help, World Vision has provided clean water for 10,400 people in one district alone.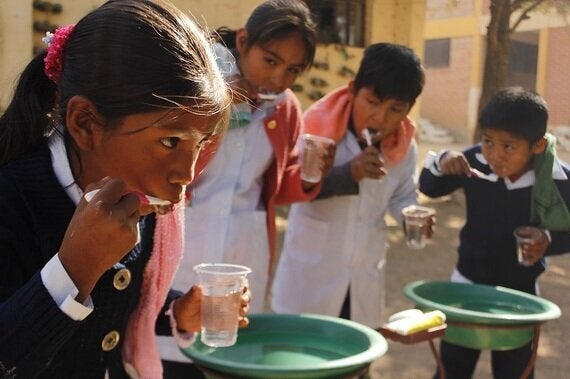 With clean water, comes so many possibilities for improved lives. In this school in Bolivia, eight-year-old Daisy and her classmates brush their teeth three times a day -- something they might have avoided if the water were dirty.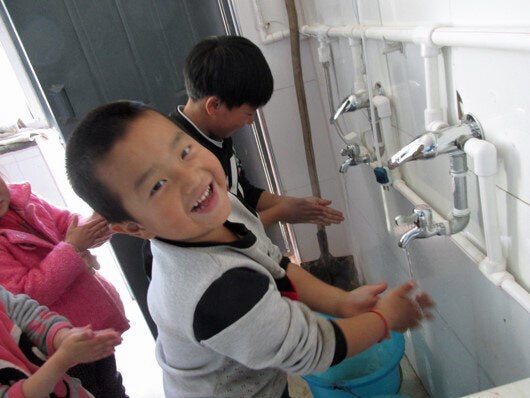 In China's Pingquan County, the temperature drops below zero in winter. Children were reluctant to wash their hands in the freezing water, leaving them vulnerable to the spread of illness. World Vision installed a solar water heater, to encourage children to keep clean.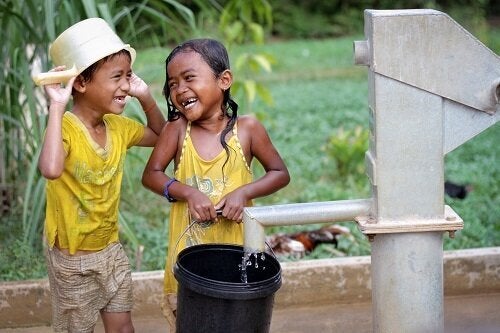 Having few toys to play with is no longer an issue for these children in Cambodia. Not only does their new pump provide for their daily water needs, collecting and dumping is their favorite activity for play. Best of all, they don't have to take a bath later!
All around the world, donors to World Vision help provide children with life in all its fullness. And water is a huge part of that. This World Water Day, how can you help?
Follow HuffPost Canada Blogs on Facebook