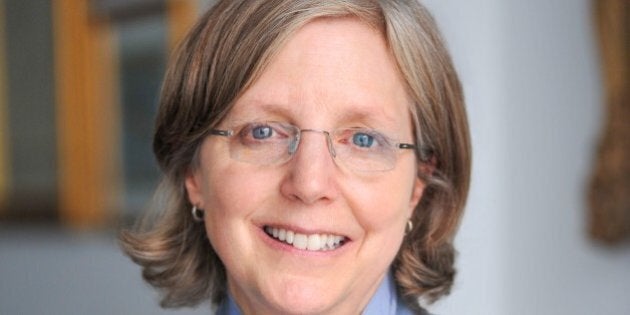 People often ask me what my three top priorities are, and I tell them the economy, the economy, and the economy.
Why do I say this? Because I believe the need for a sound economy underpins all aspects of our lives.
We face a crippling infrastructure deficit in our towns and cities. If this infrastructure deficit is left unaddressed, our economy will lack the solid foundation it needs to grow and prosper in the future.
We need to overhaul employment insurance because, right now, it's not there when so many Canadians need it.
In government, I would make sure Canadians have access to the skills and training they need to get good jobs. As one initiative, I would merge the various workforce development programs into a single transfer to the provinces, funded from general revenues, and allocated according to the provincial share of unemployed workers.
A government under my leadership would provide the transparency and predictability that the Harper government has not. We would welcome foreign investment based on reciprocal rights of investment for Canadian businesses.
We need to help students get a quality education that leads to good jobs without crippling debt.
I propose a plan to have the federal government take the lead through a national strategy on post-secondary education that fosters creativity and ingenuity, ensuring greater access and removing lack of income as a barrier for qualified students.
We need to overhaul an exemption-riddled tax system that provides some individuals and many businesses with breaks they do not need, while low-income people who want to get ahead are held back by counter-productive rules and regulations.
I would move forward with a reformed taxation system for the 21st century, focused on financing good public services for all Canadians, helping the most vulnerable to achieve more fulfilling lives, and operating with fairness and transparency.
It would be a priority of a Liberal government I lead to provide vigorous national support for an effective economic union, including more modern and practical standards that will help generate opportunities in the national and global economies.
And we must develop our natural resources for the long-term, guided by independent science and stringent environmental standards. When we refer to energy and the environment as separate issues, we set up a false dichotomy and justify unprincipled public policy.
I propose a sustainable approach to resource development. This means not taking risks that we do not know how to mitigate. I would put a price on carbon, with the revenue raised going to the provinces in which it was generated. I would support necessary regulation to oversee the lifecycle of natural resource projects.
All of that goes into building a more competitive and sustainable economy, and that's why it is such a key priority for me.
But there is so much more we have to do.
Equally important for me is strengthening the ties that bind the citizens of Canada together from coast to coast to coast.
We need Canadians to re-engage in building our great nation, and it begins with the federal government resuming the mantle of leadership that Stephen Harper has deliberately abandoned.
We need a federal government that works in the national interest, for all Canadians. That brings everyone to the table to work together, whether it is on national health standards, or environmental leadership, pension reform, or on all those crucial economic issues.
Because once we are all working together, for One Canada, that is when we can do great things, and so much more is possible.