Fashion week in Toronto wrapped up last Friday. For many in this country's style-centric media, it was the final chapter in the Fall-Winter 2014 international runway season, which began in New York on Feb. 6, before travelling to London, Milan and Paris.
Those runway shows got me to thinking -- since I've spent the last two decades paying attention to what happens on them -- that there are bigger messages to be learned from the runway beyond the evolution of a silhouette or the relative height of a hemline. Messages that every young woman should know.
But let me back up a step.
Earlier this month, I wrote a series of "Things To Tell My Daughter" on the occasion of International Woman's Day. It was a Twitter thing. A fun and not-laborious way of celebrating and encouraging the potential in every woman.
It was my truths delivered to the Twitterverse. It was for my little girl, Ava -- a feisty, Instagram-loving 9-year-old with a wicked sense of humour and a just-as-wicked sense of style. And it was for me too, a style-loving woman who doesn't shy from calling herself a feminist.
It was also my way of sharing tidbits of female-minded advice that I've learned along the way -- after 20-plus years of working as a journalist in this country, after 15 years of marriage and two kids, and after more than five years of running my own company.
It was fun and personal and heart-felt. As it happened, others liked it too.
So here we are. After years immersed in the realms of fashion, fragrance and food -- we come to:
Things To Tell My Daughter, Volume 1: Top 10 Things You Can Learn From The Fashion Runway:
1. Fashion models are too skinny for real life. I know that sounds obvious, but it's not. We all risk comparing ourselves to these bodies, since they're emblazoned everywhere we look in popular culture. Just remember: Runway-model skinny is not a normal state of being for 99 percent of the population, so please don't let it skew your sense of self. Everyone keeps talking about how there's a market for models that are curvy and older, but it's a lot of talk, talk, talk.
From where I sit, the girls -- and I use the term intentionally -- on the runways of the world seem to be getting younger. And skinnier.
Twenty years ago, models wore a sample size 6 or 8. Now they're a size zero. Or double zero. With alterations.
So always keep in mind that the runway is about extremes, whether you're talking hair, makeup or waistlines. And although I do subscribe to the theory that slim is beautiful -- even if some will chastise me for saying so; slim and healthy, with curves and muscle of course -- runway slim is a whole other degree of slim.
But then a runway model's life is about assuming a role: not unlike when Jared Leto dropping 40 pounds for his role in Dallas Buyers Club.
2. Photos lie. Or how things aren't always as they seem. While in Milan last month for fashion week and a fragrance launch, I watched an endless parade of peacocks arriving at the venue of the Dolce & Gabbana show. Funny thing was, as time went on, it was apparent that many of these posturing women weren't even on the invite list. At least, I didn't see them inside when the show began. And many were still outside when the runway event was over. They'd been there for more than an hour, parading around in their orchestrated ensembles for the paparazzi, stopping traffic and trams. No doubt the blogs and fashion press the world over will all report on them -- "the guests arriving at the Dolce & Gabbana show" -- and we will all intuit their close ties to Mr. Dolce and Mr. Gabbana. The motto: In the fashion world, things aren't always what they appear.
3. Don't take the catwalk literally. It is meant to offer ideas and inspiration. At its best it is a snapshot of the moment, or even better, a bellwether of change. If the clothes shown are crazy and over-the-top, look a little deeper. What is being said, usually goes way beyond the outfits: Fashion can tell us about who we are as a society, where we are intellectually and emotionally, and can reveal what we're all thinking about. Just consider Miuccia Prada's Spring show: full of political graffiti-like art, feminist references and visual cues to the street, gangs and tribalism. So when fashion speaks, it's good to listen; it keeps you in the loop.
4. If you want to get noticed, wear colour. A designer might send a dress down the runway in both a black and fuchsia. Guess which one will get published in every fashion magazine and blog around the world? The message: If you want to make an entrance, feel unique and grab the attention at a party -- because sometimes a woman will want to do just that -- wear lemon yellow, electric blue or raspberry-red. You'll always, always, always, love your favourite black things, but there are certain times when life demands you break out the fuchsia.
5. People judge you by what you wear so know what to wear when. Clothes say so much about who you are as a person: That you are confident or shy, intelligent or not-so-much, creative and imaginative or careful and rule-abiding. Without you saying a word. It's always good to remember this if you want to make a certain impression. Use the power of fashion. Of course always stay true to what feels like you, because if you start imitating someone else's style, you will regret it years later. Guaranteed.
6. Shoes can make or break an outfit. Runway designers know this well. They can elevate the simplest ensemble to irresistible. They can make last year's simple dress absolutely of-the-moment. Take a pair of snake-skin, wood-soled Proenza Schouler sandals from the current Spring 2014 collection, as an example: Those babies would elevate my two-year-old skinny jeans to of-the-moment instantly. Keep this in mind when budgets are tight and you have space for just one wardrobe indulgence per season. Go for quality with the slightest bit of quirk.
7. Ugly can be beautiful. And influential. Just look at successful leading models as proof, from the gap-toothed Lindsey Wixon to the androgynous Kristen McMenamy, the mullet-haired Edie Campbell to the masculine Casey Legler. These are women who the French might call jolie-laide and who, by their very non-pretty brand of beauty, create impact and change. So, my advice: Broaden your sense of beauty.
8. Style has little to do with cash. Take your cues from the runway, but don't think you have to wear couture to be cool. It's only a tiny percentage of the population that can afford what comes down the catwalk after all. So borrow ideas from the fashion stage but interpret them for yourself by shopping smartly from shops that cater to your price point. And be okay with that. Be more than okay with that. Have fun with that and remember the wise words of the iconic designer Yves Saint Laurent: "Fashions fade, style is eternal."
9. Figure out who you are. Don't try to adopt every look you love from the runway. Ask yourself "What is most me?" Because too many clothes in your closet and too much fashion in your repertoire is exhausting and confusing. And you want to be neither of those things. On the contrary.
10. It's all about the walk. Sometimes you'll see models at a show clad in really unappealing clothes. It does happen. The best thing is when they save it: They strut that runway with bravado, grace and cool. Their confidence defies the relative awfulness of what they're wearing. The take-home: Wear your clothes well. Be yourself. Have confidence and let it show. Because a simple white T-shirt can be breathtaking on a woman if she owns it. There's nothing more magnetic.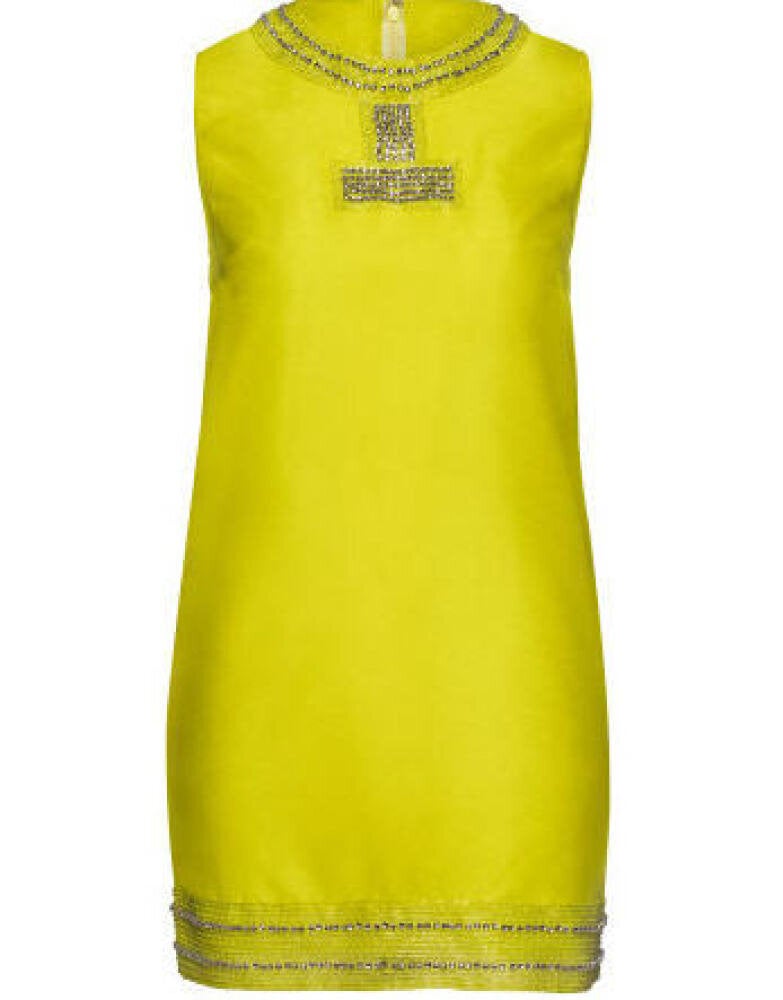 Spring Fashion Must-Haves