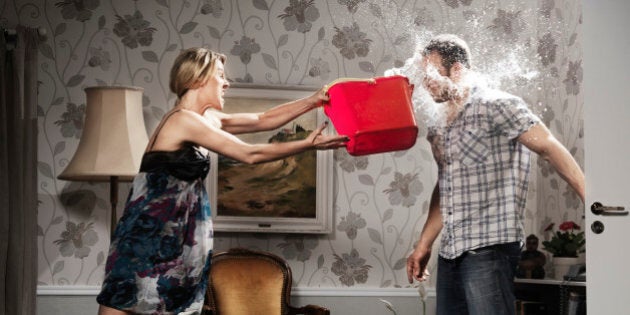 Let's face it -- some men are just bullies. Those of us who work with couples will tell you that we are definitely seeing an increase in angry men who use belligerence and rage -- basically adult temper tantrums -- to control the women in their lives.
While male rage as a control tactic is a serious and complex issue, we often neglect to talk about the flip side: that is, the way that some women seek to control the men in their lives. And while female controlling behaviour may not typically carry the same level of potential physical harm as male controlling behaviour, it does come with its own ugliness.
Men who are controlled by their wives or girlfriends often feel emasculated, belittled, fearful and humiliated. They almost always feel confused and isolated. They may be verbally attacked through name-calling, profanity, character assassination or insults (i.e. you're fat, you don't make enough money, you have no backbone, etc.). They may feel like nothing they do is good enough.
They may live in fear of losing access to their children if they don't tow the line, or they may live with the burden of a partner's deliberate overspending. They may have sexual intimacy doled out as a reward for "good behaviour" or withheld as punishment.
They may walk on eggshells every day for fear of "setting off" a negative or chronically moody partner. They may live in a state of anxiety or uncertainty as their female partner exhibits increasingly secretive behaviour, such as leaving the room to text a "friend." When asked to stop, she may turn the tables by accusing him of being controlling, paranoid or pathetic.
When they try to express their own legitimate complaints about the relationship, they may find their partner either threatens to divorce them or erupts into a fit of defensiveness, perhaps escalating the situation into a screaming match. This causes many men to back down out of confusion or an unwillingness to fight in front of their children.
Of course, you can point to any of these behaviours and say that men are guilty of them, too. That's absolutely true. The point I'm making, however, is that controlling behavior on the part of women doesn't make the headlines as much.
Yet it should. Research has shown that female aggression is on the rise, not just among mean teenagers spewing their rancor on social media sites, but among married women, too. And the more women act like this, the more their daughters will, too. Like male aggression, it's largely learned behavior. (And no, it's NOT the fault of feminism, so please don't even go there.)
It's a cycle that has to stop. Both men and women need less narcissism and more humility. We need to get control over our own emotions, rather than using them to control others. We need to understand our own behavior and how it impacts the people we love. We need to know the difference between assertiveness and aggression. We need to treat our partners like gold, not garbage. That's something I help couples do all the time in my practice, Marriage SOS.
Although it can be a challenge to correct controlling behaviour, it can be done. Your best bet is to catch it early, especially before kids are added to the mix and resolving it -- or leaving the relationship -- becomes easier said than done.
Perhaps the most significant thing I can leave you with is this: If you feel you are being controlled by the woman in your life, you're not alone and you're not crazy. It is an increasingly common problem and one that you may need professional help to deal with. Take control of your own life and take steps to make it, and your relationship, a happier and healthier one.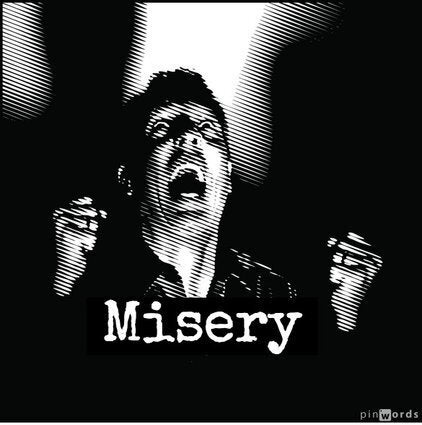 20 Horror Movie Titles That Describe The End Of Your Marriage