So it's that time of year again -- Shark Week. I love it. And not just the documentaries. I love the cheesy shark films like Sharknado, too. Sometimes I need that kind of brain candy. Sometimes there's nothing more therapeutic than snuggling on the couch with your sweetheart, munching a mouthful of popcorn and rolling your eyes at CGI sharks ripping B-list actors in half.
Sharks in the wild are gorgeous, amazing creatures that deserve our protection. But what about sharks in the dating world? Well, these silent monsters are truly dangerous and need to be avoided.
Whenever I'm consulting with someone who is struggling in their marriage or relationship, and especially when that person is complaining about a partner's behaviour, I will ask, "When did you first see this behaviour?"
In the vast majority of cases, this person will admit that he or she saw glimpses of a partner's problematic behaviour while they were dating. That is, there were times when that ominous-looking fin broke the surface of what looked like safe waters.
So why didn't he or she swim for shore? Well, sometimes people think that a person will change for the better once the relationship becomes more serious or long-term. That isn't going to happen. In fact, if you are seeing scary behaviour during the dating phase, the behaviour is only going to get scarier as time goes on.
Other times, a person might think that the behaviour was a one-time thing or that it doesn't define the person. I'm all for giving people the benefit of the doubt; however, you must remember that a person is on his or her best behaviour during the dating phase. You're likely seeing the best, not the worst, of that person.
So if you're currently dating, do yourself a favour. Keep your eyes on the water's surface and, if anything with big teeth jumps out at you, protect yourself. Even when you're in the earliest stages of dating, it is possible to catch glimpses of deal breaker behaviour. Here are eight to watch out for:
1. Seeing red. If you see glimpses of angry outbursts or "hair-trigger" behaviour, such as someone with a short fuse or a belligerent nature, get out of the water immediately. Run for high ground and don't look back.
2. Control freaks. Look out for people who show flashes of unreasonable jealousy or judgment, or who can't stand it when you manage to have a good time without them.
3. Cheerlessness. We've all known people who take things too seriously. It's hard to spend a lunch hour with these folks, never mind a lifetime. Cheerless people might, for example, assume that an innocuous, light-hearted article on "love sharks" was actually meant to be a serious, exhaustive examination of dating issues. That person might leave a comment like, "WTF? "This is the dumbest thing I've ever read!" "Is she seriously comparing people to sharks? When did the articles on HuffPost become so STUPID!!" Yikes. Lighten up, Francis.
4. Untrustworthiness. If your date winks at the waitress, giggles when her ex-boyfriend texts, or spends a lot of time at an opposite-sex friend's apartment -- especially during the evening hours - it's more than possible that something "fishy" is going on (sorry). Trust your gut. A cheating boyfriend or girlfriend will be a cheating husband or wife, guaranteed.
5. A mean streak. If your date finds name-calling to be a fun sport or thinks the viral video of a squirrel getting kicked off a cliff is hilarious, you are definitely swimming in love-shark infested waters. You need to be air-lifted to safety without delay.
6. Narcissism. This person considers himself or herself to be the smartest, best-looking and hardest-working person in town. He or she is likely rude to waitresses and looks down his or her nose at the social graces the rest of us practice -- after all, basic manners don't apply to superior beings! This person feels compelled to comment on everything, and is certain that the world is in dire need of his or her opinion on every topic.
7. A sordid past. If your date has a string of "crazy" ex-partners and is bursting with tales of high drama on the relationship front, don't get into the water! You will get bitten.
8. Hypersensitive. This person swims calmly under the surface and then -- at even the tiniest of real or perceived slights -- leaps out with jaws snapping. People who are too easily offended will sap the life out of you. They will have you walking on eggshells, dreading the moment some innocent statement or action launches them into an infantile rage of assumption and indignation.
The wise Maya Angelou once said, "When someone shows you who they are believe them; the first time." Remember that dating is a screening process. When you see behaviour that isn't consistent with what you're looking for in a partner, move on. There may be a few love sharks out there but there are also plenty of lovely fish in the sea.
Debra Macleod is a relationship author-expert in Canada and the U.S. Visit her at MarriageSOS.com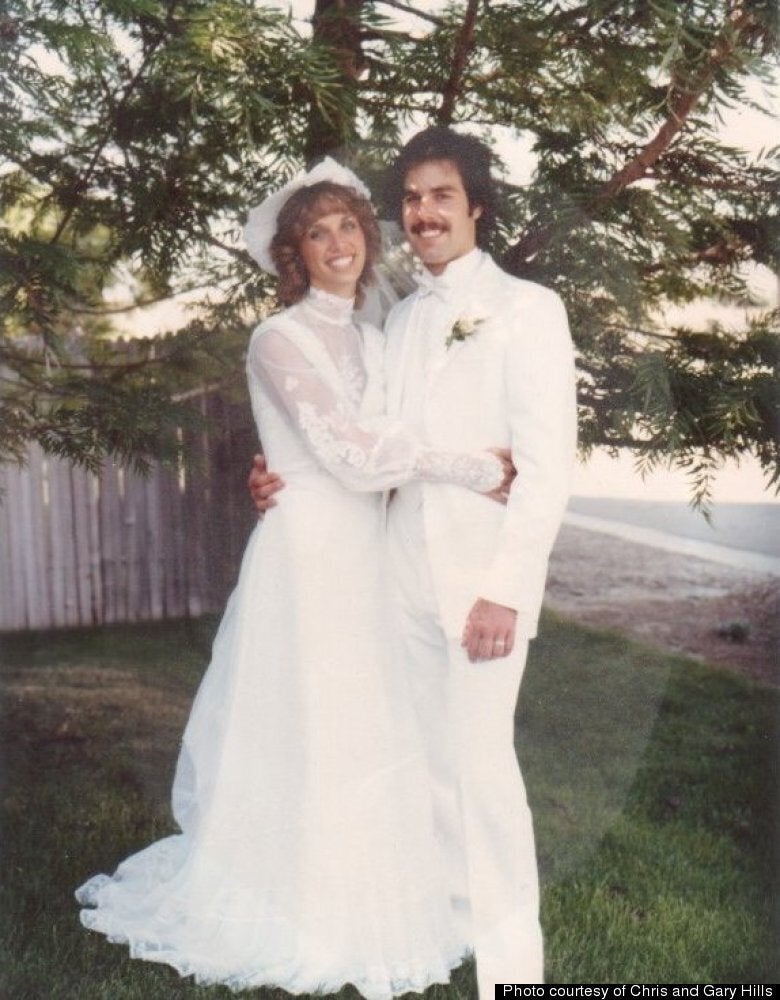 Married Couples: Then And Now