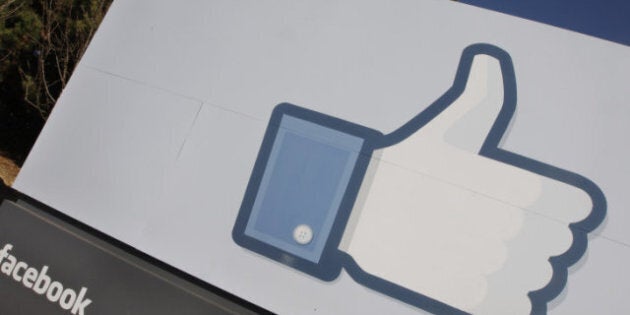 Take, for example, the "like" button.
We all have them: friends that click the like button every time we post a link, picture, video or update. Which makes complete sense, of course -- we have pretty refined taste. What does not make sense is why they like their other friends' lackluster updates so much. As we await the inevitable flood of research on just what this really means, I will draw on my own observations, analysis and psychology background to make some predictions.
Rather than one overarching explanation, I will propose four analyses ascribing four different motivations.
1. The Smiler. God bless their souls, these are the "likers" that tend to like in real life too. Less concerned with appearing cool and discerning, they are frequently and easily impressed. They laugh a lot (even when it's not funny). They are warm and cheery and like to make others feel good. For this category of likers, the "like" can be taken at, err, user interface value.
2. The Insecure. Alternatively, and less generously, The Strategists. These are people who like because they want to be liked/"liked." They want people to know that they know your friends too, and not only that, but they are close enough to them to like one of their updates. They seek presence on whatever Facebook feed is in use that day. Often, the like is accompanied by a clever witticism or fact. And if they liked your comment, well, it's just good manners to like theirs back. Actually, these can be quite clever, so the "like" is not wholly undeserved.
3. The Evangelist. These are the ones with a cause. They like your post because they too want to free the whales/Tibet/Palestine. They want to promote your video so that more people can convert to Christianity/Islam/veganism. People really do need to see how stupid/racist/deceitful the other candidate is. These users hardly have time for Facebook, but ultimately calculated that they could do more good on than off the grid.
4. The Distant Friend/Relative. No, you don't really talk anymore. No, you're not exactly sure how many children she has. And no, you haven't made plans to reunite. But she cares, and she wants you to know that. It's not all that important what it is you've posted -- it wasn't all that impressive; but your update is an invitation. It means that rather than post a random and sporadic "Hi" on your wall, your friend can with the click of a button communicate, "Hey. Hope you're well. I'm pretty good. If I'm ever in your area in the next 20 years, it'll be like no time has passed at all, and we can hang out and catch up and it'll be really cool." The like button is useful for distant friends/relatives.
Should you be concerned about whether your friends consider you an excessive liker, my guess is no. You are likely in the moderate category. Perhaps, however, you edge ever so slightly in the direction of The Smiler.