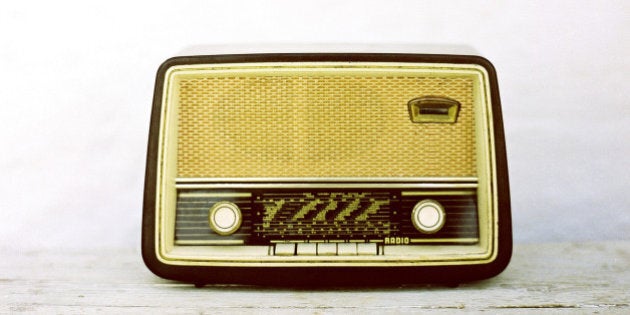 The day the Jian Ghomeshi story broke I was lucky enough to be in a newsroom and was very much looking forward to the gossip-sharing knowledge-wielding sarcasm-flinging chatter of journalists.
Only, most people didn't have very much to say. They either had never heard his show, Q, or barely cared about radio. As a regular consumer of CBC radio I was shocked. I'm not exaggerating, though it would seem more appalling findings were unearthed that night. And considering the announcement last week of yet another significant round of cuts -- 400 next year and more on the horizon -- I tried to make sense of why the end of both Q and CBC as we know it makes me so distraught.
I wrote a piece a few years ago that went unpublished about my affinity for collecting books outside of bookstores -- buying instead from Value Village, from garage sales and sidewalks, from English-language secondhand stalls at gigantic Cairo book festivals. I think I called it an addiction. My point was that when you walk into a bookstore you typically have a target in mind. If not a title or author, at least a genre. When I enter into my preferred domains, however, I discover. Genres are only loosely sorted and nothing is alphabetized. I'd have to be a supreme optimist to look for a specific title (though I do recall waiting for book clubs to finally complete their Book of Negroes). And so, casual reader that I am, I come across titles I would not have sought or read otherwise -- books like Anil's Ghost, by Michael Ondaatje, Stephen King's On Writing, a Montreal guidebook and a Doors Open Toronto.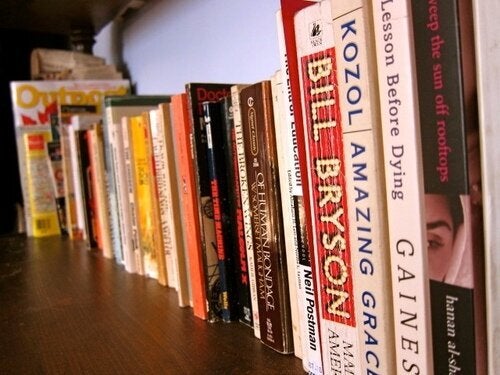 It occurs to me that I appreciate publicly-funded talk radio, particularly the CBC, for the same reasons. I don't know in advance what I'm going to hear. My mind is opened to new ideas and perspectives. I learn about the human condition. I hear rape culture debated and coverage of Gaza critiqued. I learn about everyday people's life-changing experiences and about a fictional family's character-forming ones. I laugh (out loud), I store knowledge, and embarrassingly, I cry. Typically because of that fictional family.
I often wake up to hear someone being interviewed, often by Jian Ghomeshi, and delay washing up because I don't want to miss what the person -- not the celebrity -- is sharing of their soul, of their struggles, and of their strength. I sometimes won't know until the end what cultural icon was speaking, if I even recognize the name. TV does not afford this intimacy.
Television and print/digital media cater to what an audience already knows it desires. I will not get the channel that has an interview with Billy Bob Thorton. I won't stay long if I don't recognize the face. And if I'm not hooked in the first 40 seconds, I click away. I am more patient with radio and thus am exposed to more varied programming. It's on when I wake and am getting ready to leave the house so I have little time to fumble around with stations, not to mention my fear of losing the frequency. It's on while I'm busy in the kitchen, fingers laced with salmonella. It's on during varied programs while I drive in and around Toronto.
Because of this, I am often exposed to views I dislike, distrust, even despise. This happens less often with television or print media. I generally know who I like and can filter my exposure to opposing views through like-minded individuals commenting on or mocking the offending sources. Because I do listen to CBC I am less shocked than peers when Doug Ford wins 33 per cent of Toronto's mayoral election because I've heard callers talk (yell?) vehemently about Rob Ford's persecution by the media -- "we all make mistakes," they call to say.
I am a huge fan of documentaries, good television and select media outlets but there is nothing quite like talk radio. It speaks to you as an equal and keeps you company through daily routines. It doesn't rely on sensational headlines or attractive hosts. And it is very much at risk.
And then who will be left to tell the stories of stolen bikes, loves reignited and "invisible art"?