Days later, I'm still stunned and saddened by Anthony Bourdain's passing. Like many of you, I watched his documentaries, read his books and even made sure to go out of my way to eat at places he recommended around the world.
I travelled differently after reading his books. I ate differently after hearing his non-artificial, no bullshit, spunky symphony of stories.
From having a babi guling (roast pig) in Bali because he said "it was the best he's ever had," to eating dirty, delicious seafood in Singapore's Hawker centers, as a result of Tony describing them as "straight-up, old-school, 100 percent pure, uncut, unapologetic food porn," despite the occasional cockroach that would stroll across my table making its presence known.
As the world continues to pay tribute to Bourdain, I'm reminded of the many profound quotes that came from this witty, non-sugar-coated, connected chef. Here are a few that stood out to me, that either made me laugh or think hard about my life, and my relationship to the world around me.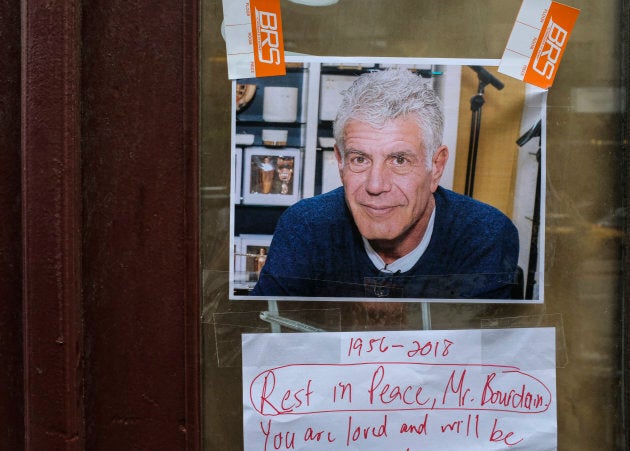 "Your body is not a temple, it's an amusement park. Enjoy the ride."
Amen. Why deprive yourself of what your body craves? Life is too short to eat non-salacious foods. Everything in moderation of course.
"The word authentic has become a completely ridiculous, snobbish term. There are so many first- and second-generation immigrants making wonderful mashups of food they grew up eating. On the other hand, I'm pretty sure that every time Guy Fieri puts barbecue pork inside a nori roll, an angel dies."
As food moves around the world, it changes and gets reshaped, and there's nothing wrong with that. Transformations are happening all around us, all the time, so why shouldn't it with food? If anything, as certain dishes pass through diverse hands, we're able to understand cultures, places and people better.
More so, there was a time where savoury spices and herbs were only used for savoury dishes. Baking with ginger, cayenne pepper and basil isn't rare anymore. At least not for me. Point being, if our taste buds can evolve, so can our use of ingredients.
"If I'm an advocate for anything, it's to move. As far as you can, as much as you can. Across the ocean, or simply across the river. Walk in someone else's shoes or at least eat their food. It's a plus for everybody."
Every time I travel, I learn something new. Connecting with a new country means connecting with new people. Having travelled to 24 countries, I now have friends in 24 countries; this is one of the biggest perks about travelling for me. Plus, It's odd how misunderstood some places are in the world until you visit them yourself.
"Travel changes you. As you move through this life and this world you change things slightly, you leave marks behind, however small. And in return, life―and travel―leaves marks on you."
Traveling has made me learn so much about myself and tested my patience and fears. It's gotten me out of my comfort zone to the point where I'm almost comfortable with the idea of being uncomfortable.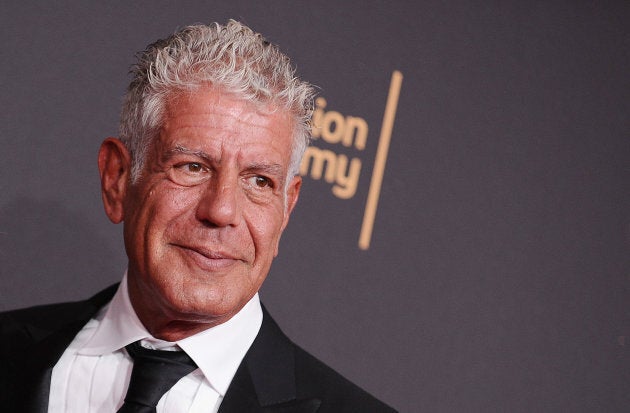 "I knew already that the best meal in the world, the perfect meal, is very rarely the most sophisticated or expensive one. I knew how important factors other than technique or rare ingredients can be in the real business of making magic happen at the dinner table. Context and memory play powerful roles in all the truly great meals in one's life."
I'm immediately reminded of a charcuterie board I had in Pyrgos, Greece, made up of all the right textures, garnishes and artisanal items that make a perfect board. The reason I still remember how the wine, cheese and olives taste today is because of context. My friend and I happen to stumble upon a winery that sat on a cliff overlooking the Aegean Sea, while cruising on our ATVS. As if this setting wasn't perfect enough, a woman serenaded us with tracks from Etta James, somehow making everything taste better.
"Life is complicated. It's filled with nuance. It's unsatisfying. ... If I believe in anything, it is doubt. The root cause of all life's problems is looking for a simple fucking answer."
I think we need doubt and stress (some stress) to move forward in life. It means it's worth doing. I've had my heart broken in love and life, but I wouldn't have it any other way, I've only learned from it all.
"I love the sheer weirdness of the kitchen life: the dreamers, the crackpots, the refugees, and the sociopaths with whom I continue to work; the ever-present smells of roasting bones, searing fish, and simmering liquids; the noise and clatter, the hiss and spray, the flames, the smoke, and the steam. Admittedly, it's a life that grinds you down. Most of us who live and operate in the culinary underworld are in some fundamental way dysfunctional. We've all chosen to turn our backs on the nine-to-five, on ever having a Friday or Saturday night off, on ever having a normal relationship with a non-cook."
"Given our limited time on this Earth and the sheer magnificence, the near limitless variety of sensory experiences readily available in this country [Thailand], you don't want to miss ANY of it."
"Perhaps wisdom is realizing how small I am, and unwise, and how far I have yet to go."
"The people who cook for you, clean up after you, open doors, drive you home — where do they go when the work day's over? What do they eat?"
I had a pretty dope experience in Dublin one night where a beautiful meal and a few glasses of wine turned into me sitting with the kitchen staff and owner, after hours, which turned into us all going out to their local spots. Jumping from place to place, this experience really made me appreciate how those in the food business have their own language, carry this unspoken respect, admiration and rapport for one another, which was beautiful to witness.
Bourdain's lessons will continue to remind me how small I am in this world and how much more there is I need to see and understand.
Have you been affected personally by this or another issue? Share your story on HuffPost Canada blogs. We feature the best of Canadian opinion and perspectives. Find out how to contribute here.