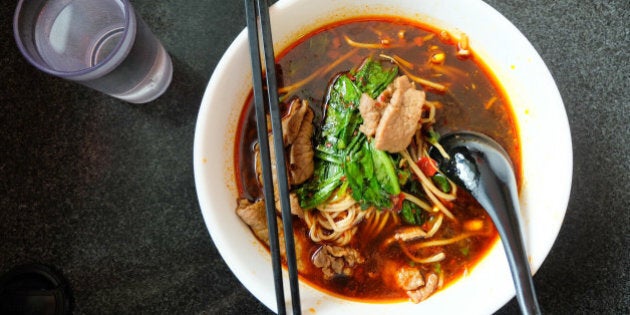 We've trained ourselves to consume visual content and by 'ourselves' I mean millennials. I'm not a millennial but the sentence flows better by starting off with 'we've.'
The number one catalyst for targeting millennials is descriptive imagery. Young people know this, old people know this, big box brands, novelty brands and content marketers alike all know this. "When it comes to targeting the millennial audience, visual content is a direct highway to their heart," says Arnold Street Media.
Young people are obsessed with colours, food is colourful, which means it creates great still shots. Millennials aren't obsessed with food as much as they are taking pictures of it for social engagement. Since smartphone owners and purchasers of photo editing apps and filters are still dominated by youngins, it's almost impossible for this generation to not be able to take salivating photos, upload them to social media and connect with the rest of the world. Social media is changing the way they eat, maybe even the way we non-millennials eat.
We're strictly talking about food above, I used the word 'food' twice in that paragraph.
Saucy themed content shared among two people or more is exciting, beautiful, powerful, narrative and can instantly wake up the senses in the nether regions. Millennials have grown into a sexually explicit culture since they were born into a generation that has easy access to everything.
Here we could be talking about food or porn, it's not entirely clear.
What is clear is that combining the words 'food' and 'porn' has created an Instagram hashtag that has grown so much in popularity that it's a nine digit number -- 116,124,961 to be exact. By the time this post goes live, it'll probably grow by a few thousand more.
"We have come to accept the term Food Porn as a way of describing pictures of food that heighten our desire to eat. Luscious images of dripping sauces, melting cheeses, glistening bowls of steamy soup and hearty meats entice us to indulge." -- Andrew Scrivani, freelance photographer & The New York Times Contributor.
I agree food can be sexy. Not all food. Seiten is not sexy, neither is mushy oatmeal or Nature Valley crunchy granola bars.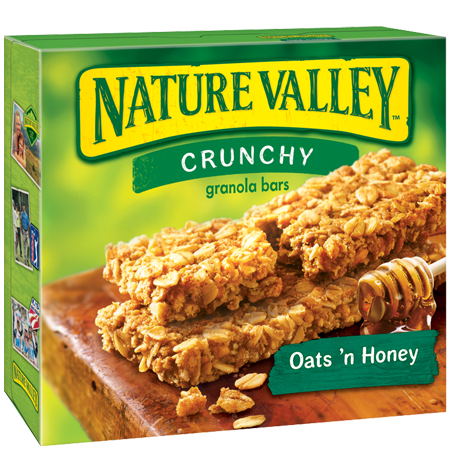 How did food go from sexy to pornographic? Let's get a little sciency and delve into the food porn phenomenon.
According to the Atlantic Media Company "The first documented use of the term 'food porn' comes from the feminist writer Rosalind Cowards' 1984 book Female Desire...but didn't take on its current meaning -- food photos shared through social media -- until the early 2000s." Bon Appetite claims the first mention of the food porn hashtag was in 2007 by a bald, Englishman sporting a gray and white beard. His tweet read: warming the milk to make a sunday morning lavazza gold latte #foodporn.
Today, food porn (aka prettified food pictures, made popular by Gen X) is the equivalent of headshots for restaurants, chefs, and food lovers alike. Hence why creative people in the food industry are investing more and more into making sure their food looks pornographic when posting on social media. Millennials respond well to food and porn, they also run social media. They are the ones that find eating trendy and stylish, more than any other generation and enjoy posting about it. Social media is definitely changing the way millennials interact with food.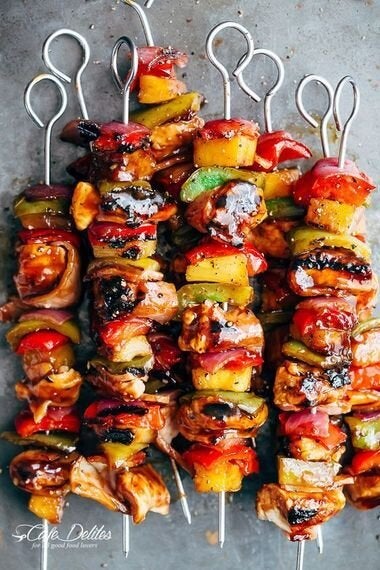 Image courtesy of cafedelites.com
Visual content that does well on social media becomes social currency. By extension food porn that receives a solid amount of engagement is social currency and a brilliant tool to reach targeted audiences for marketing and promotion.
Food like porn offers seduction. It's about tapping into the pleasure centre of your brain. Also known as the reward circuit, which drives almost all of our behaviours and marches us towards the things we crave. In this case, we're strictly referring to our desire to indulge in food and porn. Dopamine is the chemical signal that activates our reward circuit. If dopamine could talk it would take on a caveman vocabulary, repeating the words "Me Want Now." The more dopamine that is released, the more we want something we crave. Hence why food becomes addictive like porn, giving food porn a whole new meaning.
So we know millennials have made the hashtag food porn popular as f*ck. The foodgasm hashtag isn't doing too shabby either, with 24,205,998 people following it. What comes after this? Will millennials start creating hashtags that hone in on specific ingredients, without dropping the word 'porn' - #seaurchinporn, #sorrelporn #radicchioporn?
Not going to lie, in Jerry Seinfeld's show Comedians in Cars Getting Coffee, after he picks up his guest and they drive to a coffee shop, those high def, close up, slow mo money shots of coffee being poured, coffee beans being roasted and ground up, hot steam escaping the cup - it does something to my insides. I get very aroused. I don't even notice the cars.
With all these desirable, inviting, intense food images we see on Instagram, our brains can only imagine what sort of mouth ecstasy would come from having one bite, one lick, one taste... Bow chicka wow wow.
Hats off to you #foodporn, you've made me ... I mean us, horny.
Follow HuffPost Canada Blogs on Facebook