Wait, what? I know, you expected me to say "Devious Maids" gets dirty in Season 2, what with all the mopping up the titular characters have to do. But if you thought Season 1 of "Devious Maids" was funny, the laughs in the Season 2 premiere alone will have you wanting more. The funny factor may have something to do the hilarious Eva Longoria -- one of the series' executive producers -- who also happened to direct the return.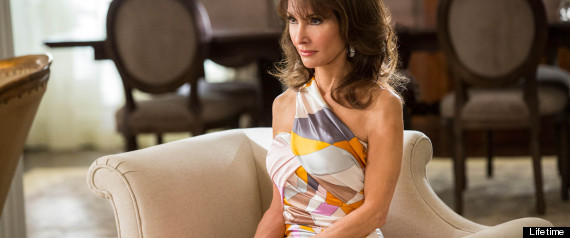 Like the early days of "Desperate Housewives" (you remember, before the storylines got completely preposterous), "Devious Maids" is fabulous (and I say that snapping my fingers, a la Damon Wayans and David Alan Grier's "Men on Film"). It's everything a nighttime soap should have: drama, suspense, romance, mystery, camp, shady characters and beautiful ones. Comedy isn't typically what one would expect from this show, but leave it to Marc Cherry to add that extra treat that makes it that much more well-rounded than other series in the genre.
It's been nearly a year since we met Marisol (Ana Ortiz), Rosie (Dania Ramirez), Carmen (Roselyn Sanchez), Zoila (Judy Reyes) and Valentina (Edy Ganem) and a lot has changed since. Marisol, who was hiding her Ph.D-ness and passing herself off as a maid, cleared her son of murder and lands a man, Nicholas (Mark Deklin); Rosie finds a way to avoid deportation, but her reunion with Spence (Grant Show) isn't exactly happily ever after; Carmen is adapting easily to married life with Alejandro (Matt Cedeño) but Odessa (Melinda Page Hamilton) isn't loving the new dynamic); and Zoila and Valentina's relationship is still on shaky ground, but leave it to Genevieve (Susan Lucci) to brighten up that situation.
Zoila's deteriorating relationship with her 19-year-old daughter, Valentina, and some marital problems force the meddlesome mom to move in with her melodramatic, occasionally suicidal employer Genevieve Delatour, played by former soap opera queen Susan Lucci.
Oh, La Looch. She shines in every scene and anyone who only knew her as Erica Kane in the past must love how she gets to show off her talents. As a longtime "All My Children" fan (thanks, Mom), I can't help but feel a weird sense of pride at how she has broken free from the stereotypical soap shackles to become the number-one scene-stealer on "Devious Maids." Here's hoping Cherry and co. continue to utilize the Emmy-winning actress, for not only her acting skills but her comedic timing. And things will only get wackier when Zoila and Valentina move in with the melodramatic dreamer.
Genevieve isn't the only one who earned genuine chuckles during the premiere. Alejandro and Carmen's relationship is a wonderful breath of fresh air and the two bounce their lines off one another so effortlessly, it's like they've been doing it for decades. Peri (Mariana Klaveno) could easily be a one-note villain, but her ignorance adds another dimension. Adrian (Tom Irwin) and Evelyn (Rebecca Wisocky) could also be the creepy older couple on the verge of divorce, but their eyeroll-worthy marriage almost makes them a force to be reckoned with. Almost.
Like with any sophomore season of a show, "Devious Maids" looks to be getting dirtier and sexier with plenty more secrets. The biggest secret of all -- which I have already divulged -- is that it's funnier too. Yes, there will be more complications facing each relationship, more crazy plot twists and the latest maid, Opal (Joanna P. Adler), who works for Nicholas, may be the creepiest character yet. I guess it can't be all fun and games.
"Devious Maids" returns Sunday, April 20 at 10 p.m. ET/7 p.m. PT on Lifetime.