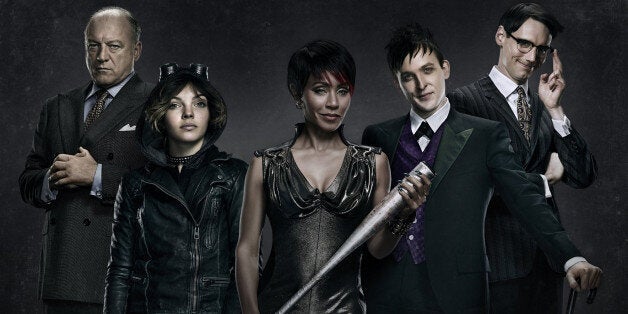 Remember the days when you couldn't buy your tickets online (hell, what was online?) and you would have to go to the mall or movie theatre and line up for hours on the opening night of any big blockbuster? Ahh, those were good times.
I'll never forget, it was a Friday night in June of 1989 when Tim Burton's "Batman" hit theatres. My friends and I lined up for hours, me in a Batman shirt that I still have to this day, and salivating for the doors to open, get our seats and enjoy the sometimes dark, sometimes cartoony, but totally amazing first of many "Batman" movies to hit the big screen.
"Gotham" is not the Batman tale most fans have grown to know and love because unlike other incarnations, this one doesn't feature the Dark Knight being all broody and saving the day. Anyone who loves a good origin series will love "Gotham." But even those who aren't interested in where and when and how things began will still sink their teeth into the gritty drama.
"Gotham," set during Bruce Wayne's boyhood and Jim Gordon's rookie days, is one of the most highly anticipated shows this fall, if not the most. And it delivers. Once you visit, you'll soon discover that despite all the danger and despair, it's a place you might consider inhabiting. From afar, it's a solid police show starring Ben McKenzie as Gordon and Donal Logue as his sketchy mentor Harvey Bullock. But up close, it's a character-driven, period-piecey drama that shows how one dark night created the Dark Knight -- and an even darker city. Oh, and that's right, I said period-piecey. Maybe it's the look of the series (honestly, the sets are incredible; visually, there's nothing like it), but I can't tell when this story is set as there is old-timey clothing and cars but modern-day cellphones and aluminum baseball bats. Or perhaps dystopian future? Please, no.
Anyone familiar with the story knows how a young Bruce (David Mazouz) and his parents were leaving the movies when they were killed in what seemed like a random mugging-gone-wrong. But in a city as dark and dangerous as Gotham, there were always suspicions -- though never proven -- that the mugger was really hired to kill Thomas Wayne and his wife Martha, but no one knew why (aside from the fact that they were wealthy beyond belief living in a city that was the complete opposite), nor could anyone prove it.
Enter newbie Jim Gordon who, unlike the rest of his precinct, is as honourable as they come. He and his partner, Bullock, are assigned to the Wayne case and soon delve into a world of corruption. McKenzie and Logue are wonderful here, playing well off one another and convincingly as good cop/bad cop. Or should I say good cop with a hint of darkness and "slovenly, lackadaisical" bad cop?
The focus of the season, perhaps even the series, will be the Waynes' murder, but the show will also delve into other crimes and the demoralization of what was presumably a once-beautiful city. And that only means more villains, including gangster Fish Mooney (Jada Pinkett Smith); her lackey Oswald Cobblepot (Robin Lord Taylor), who wants to run his own crime syndicate and will one day -- as the Penguin; Edward Nygma (Cory Michael Smith), who starts off on the good side of the law but will eventually tap-dance his way to the other as the Riddler; Selina Kyle (Camren Bicondova), an orphaned teen honing her pickpocket and acrobatic skills to one day be Catwoman; and Ivy Pepper (Clare Foley), another soon-to-be orphan whose love of the environment will spawn Poison Ivy.
Long story short, "Gotham" doesn't disappoint. Anyone who's a fan of all things Batman will love it. That being said, you don't have to know that universe to tune in, since the origin series spins all of the iconic Batman characters in a new direction. The cast is as close to perfect as it gets, there's a ton of action, and while you won't be chuckling and slapping your knee, leave it to Logue to always insert his dry wit into any role he takes on.
Now, if you weren't in the market for another crime drama, you might be a tad disappointed. But you'll also soon realize that this is so much more, and the series will eventually deliver the mythology many fans are craving. So while it's not a superhero show either, It's a fresh take on an old story, one with a fanbase already built in. It's as close to perfect as a series can get.
"Gotham" premieres Monday, Sept. 22 at 8 p.m. ET on CTV and Fox.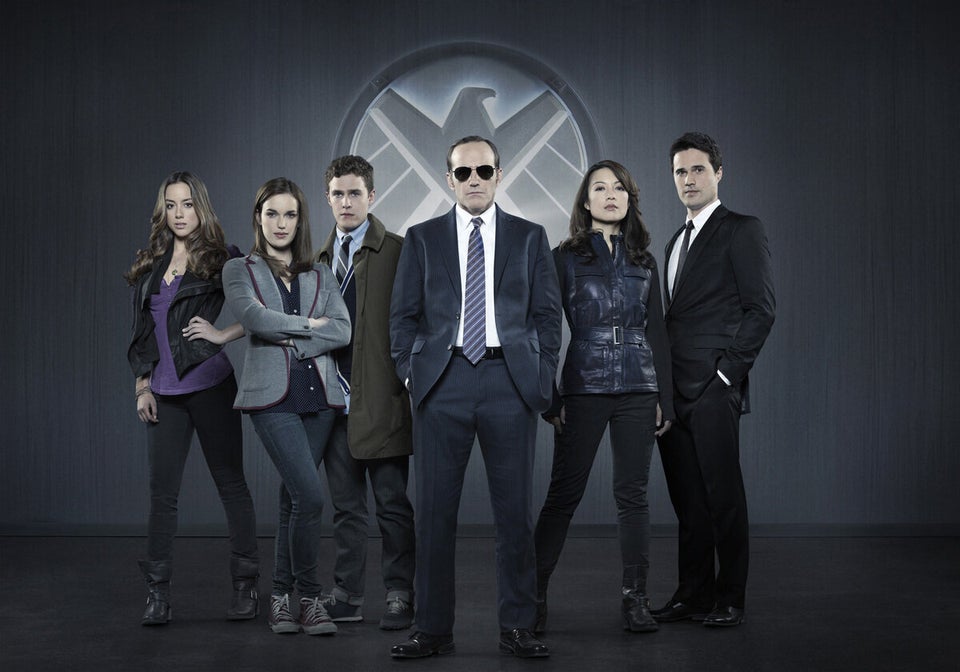 CTV 2014-15 Fall/Winter Lineup