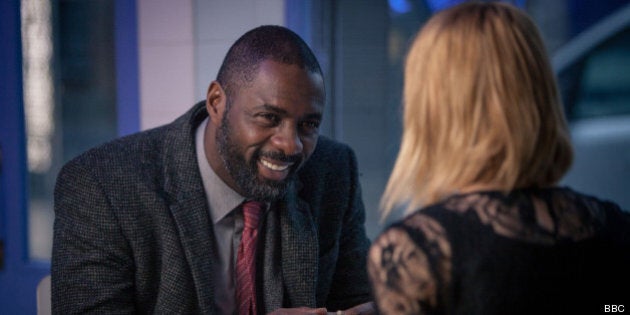 Some would say Idris Elba is having a not-so-great week. His new movie, Pacific Rim, got its butt kicked by a father with an army of minions and four man-boys but, hey, at least his show has finally returned.
Back when Luther debuted (in January 2011 on Showcase in Canada, though it moved to BBC Canada for its subsequent seasons), I was hooked. Everything about it, from the stunning Elba and the rest of the cast, to how dark and gritty London is depicted, its short six-episode season and the British accents (I'm a sucker for them), Luther could do no wrong.
ABC/CTV series Motive may have borrowed a bit from Luther, which has always been more about the howdunit rather than the whodunit. But just because we know who the bad guy is early on, doesn't take away any of the tension or suspense. Remember those classic British police dramas Prime Suspect and Cracker? Luther definitely pays homage to those gritty, thoughtful series.
Now in its third season (which, like its sophomore year, is a mere four episodes long), Luther continues to be a stunning exploration into what a true crime drama should be. It could've just been a series about a brilliant, troubled copper as he solves cases while struggling with his inner demons, but it's just so more. And while four episodes seems chintzy, it somehow doesn't feel rushed. As Luther goes on, the darker and more addictive it gets. There are so many words to describe it -- the show, the character and his portrayer: powerful, explosive, raw, sexy, intense, captivating.
Sure, there's the good old-fashioned detective work but it's also a character drama, one that goes to some truly scary places. DCI John Luther is enigmatic and so haunted you never know when he's going to snap (because he will snap). In fact, you won't find a broodier, gloomier character on TV this summer. Despite all of Luther's dark fixations, the job always comes first for him -- which is both a blessing and a curse, for him and those close to him. But in Season 3, we see just how much it affects those around him as Luther's legend in the London police force is questioned. Well, there have always been suspicions but now his most trusted ally, DS Justin Ripley (Warren Brown), has serious doubts too.
Ripley may be Luther's colleague, but the mentee no longer trusts his mentor, thanks to freshly promoted DSI Erin Gray (Nikki Amuka-Bird) and her new boss, DSU George Stark (David O'Hara), an "unretired" cop determined to bring Luther down. Ripley's and Luther's relationship is very different than what we've seen, and the actors are at their finest as they face off. And while it's understandable that someone wants Luther to pay for taking the law into his own hands, we obviously don't want him to get caught. Seeing a torn Ripley watch as Luther dangles a suspect over a balcony is equally moving as Luther sitting on the floor, quietly comforting a victim's weeping father. But it's Luther's sympathy for that character that results in Ripley's change of heart and why he is now secretly working against his boss.
Their bromance was the sweetest thing about the show, until now, as Luther gets a real love interest -- and, no, I don't mean Alice (Ruth Wilson isn't in the credits, though I'm sure we will see her at some point this season). It felt a bit contrived as Luther's meet-cute with Mary Day (Sienna Guillory) is a little, well, cute and very un-Luther-like but if it means happy times for the cop, I'll take it (no matter how short-lived it will likely be). But I still miss what he had with Alice. Seeing the connection between those two was like watching two wild animals dangerously circling each other and their back-and-forth was eerie, sexy and downright seductive.
The downfall of Luther and Ripley's relationship makes for the perfect plotline to go along with the case of the copycat killer on the loose. Speaking of, I won't spoil the premiere but it was as creepy and edge-of-your-seat as it gets. No, really, I watched a lot of this with my eyes covered and from behind a pillow. I guarantee that after you've watched it, you'll be looking under your bed and still not sleeping well as you eye your ceiling, wondering what's in your attic. Oh, and the sound of a crying cat will never be the same. Shudder.
Season 3 of Luther premieres in Canada on Thursday, July 18 at 9 p.m. ET/PT on BBC Canada. It won't air in the U.S. until September.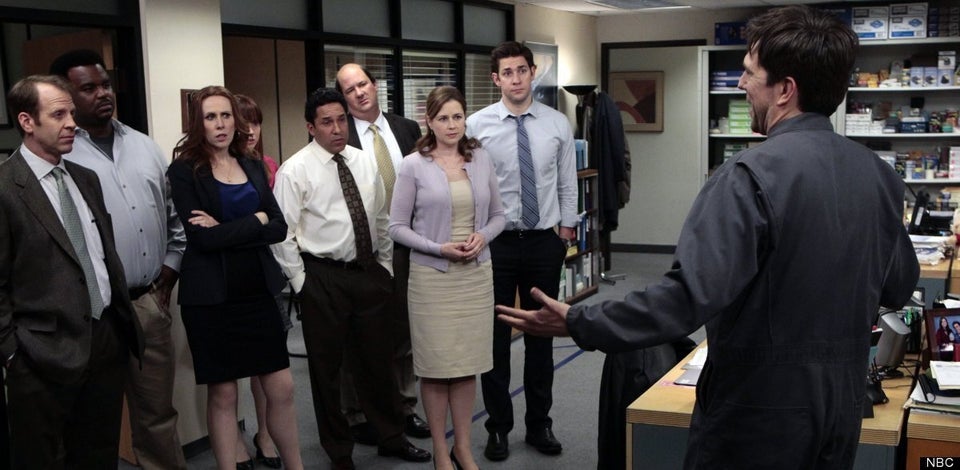 UK TV Remakes The US Got Right