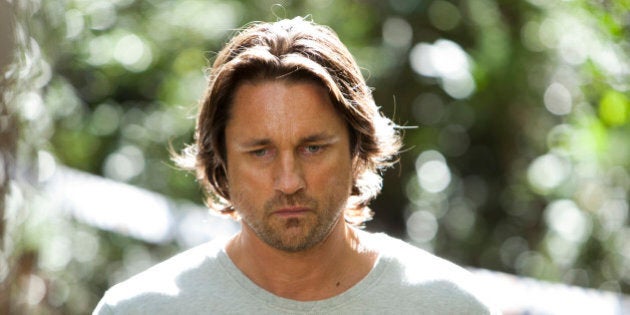 For the longest time, a 20-plus episode season was the norm, at least in North America. But the British and Australian models have always geared towards shorter seasons and thank goodness that trend is spreading. It makes sense financially, affords actors other opportunities and gives impatient viewers something they don't have to invest a lot of time in -- a win-win (-win). Because who wouldn't rather have six or 10 or even 13 great, gripping episodes than 22 meh ones?
"Secrets & Lies" is one of those series. The six-episode crime thriller from Australia has already been likened to "Broadchurch" in that it is yet another suburban murder mystery centring on a young boy. However, unlike "Broadchurch," the townsfolk aren't all suspects (at least, not yet); rather, Ben Gundelach (Martin Henderson), a typical Aussie bloke who found the body of his four-year-old neighbour Thom (Hunter Stratton Boland), quickly becomes the man everyone assumes did it.
Henderson is so convincing as a man wrongly accused -- which makes me wonder if maybe he actually did do it. We don't know much about Ben, just that he is a husband, a father, a painter and seems like a generally good guy. That all changes once we delve deeper and learn that his marriage is on the rocks and he and wife Christy (Diana Glenn) are on the verge of a divorce. And because of how public the murder accusations have been, his job and any future gigs are in jeopardy. His relationship with his daughters, Tasha (Philippa Coulthard) and Eva (Piper Morrissey), seems OK, so it's not all bad.
What is sad is watching Ben become this pariah, a man whom everyone does a double-take upon seeing and is automatically assumed to be some sick child killer. So much for innocent until proven guilty. What's even more sad is watching Ben slowly realize that people around him believe he actually did it and is capable of murder, something that's baffling to him. Or is that just how convincing Henderson is in the role?
This isn't the first time Henderson has played a scandal-plagued father and husband trying to do right by his family. He played a similar role last year in "The Red Road," and Henderson was equally wonderful there as he is in "Secrets & Lies."
This is a psychological thriller, so Ben may have easily done the crime he's being accused of. As his world crumbles around him, perhaps we'll continue to see this stoic man trying to keep his shit together. Or maybe, just maybe, we see his true side, an angry, scary, murderous side? His wife already has one foot out the door, now she wants the kids, and all he has left is his sanity and reputation -- both of which are hanging by a thread. That's something that could break anyone.
As with any murder mystery series, it can't be a random character who comes out of nowhere. Viewers need to be introduced to the killer very early on, so presumably, after watching the premiere, we have met him/her. We are supposed to rule out Ben but that doesn't leave many suspects so I'm torn. Which is exactly what the writers are hoping for.
By the end of the first episode, I really don't think Ben did it, nor is he capable of it. My initial suspects include his cold wife, who seems to want her husband out of her life for good, so why not frame him for murder? What about Ben's best mate, Dave (Damon Gameau), who currently lives in the Gundelachs' pool house while he tries to get back on his feet? Perhaps it's one of the other neighbours on the street, who now want nothing to do with Ben? Or what about little Thom's mom, Jess (Adrienne Pickering)? In real life, the boy's parents would likely be the number-one suspects. She does seem innocent, but where's Dad? Hmm. With so few viable suspects, we seasoned couch detectives will likely have this mystery solved before the end of episode six. For those who want to go one step further, you can go to CBC's "Secrets & Lies" site and check out webisodes, from the perspective of Det. Ian Cornielle (Anthony Hayes), that provide insight to the characters and new clues.
Like "Broadchurch," "Secrets & Lies" is gripping and captivating and well worth checking out. It's also so much more satisfying than the opening shots (of bugs and muddy worms) may have you think, but I get that they're trying to let the viewer know that we are not in Brisbane but in the surburban bushland on its outskirts. It's no surprise that both series have been remade for American audiences ("Gracepoint" fills in for "Broadchurch," while "Secrets & Lies" becomes "Secrets And Lies" in the U.S.). Instead of keeping Henderson, the Americans are going with David Tennant ("Doctor Who") in "Gracepoint" and Ryan Phillippe ("Cruel Intentions") plays the murder suspect in "Secrets And Lies."
As for "Secrets & Lies," so much great stuff is happening on this show -- the writing, the directing and the acting; it manages to be completely authentic without trying too hard. It's riveting stuff, from the whodunit aspect to the family crap the Gundelachs are facing, which everyone can relate to. What's best, though, is that it'll only take six weeks (or less) to find out who the culprit is.
The perfect summer series.
"Secrets & Lies" premieres Monday, July 7 at 9 p.m. ET/9:30 p.m. NT on CBC.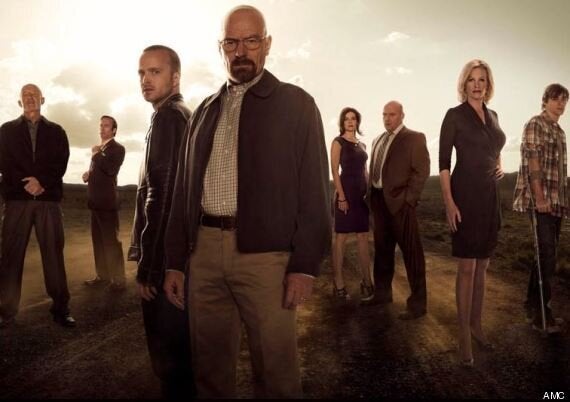 Best TV Shows To Binge-Watch