Many Albertans have May 2019 circled on their calendars -- our next provincial election and the first opportunity to remove the NDP from power.
Beyond Alberta, however, Trudeau's Liberals have also inflicted damage on our provincial economy.
Thankfully, 2019 will also feature a federal election. During that election it's important for Alberta voters to have a credible and principled candidate to support. I believe that Maxime Bernier -- who is currently running for leader of the Conservative Party of Canada -- is the best choice for Alberta.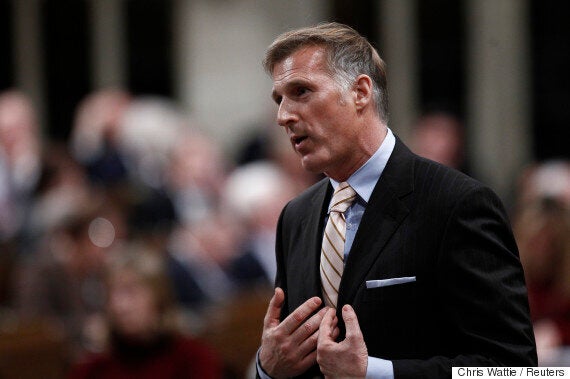 While our province has struggled with high unemployment rates and a lack of investor confidence, Prime Minister Justin Trudeau has been out talking publicly of the "need" to phase out Alberta's oil and gas industry. "Come invest in Alberta, we might shut you down" is, perhaps, the worst message prime minister Trudeau could be sending to the global investment community right now.
By contrast, Maxime Bernier supports our oil and gas sector and the need for new pipelines. He understands that it makes no sense for Quebec -- his home province -- and other eastern Canadian provinces to continue purchasing oil from Middle East dictators and tyrants. He wants new pipelines so that eastern Canadians can buy Canadian oil, supporting Canadian oil companies and Canadian jobs.
I first met Max over a decade ago and he was saying the same thing then as he is saying now.
While Justin Trudeau continues to see Alberta as a cow to milked even during this recession, Maxime Bernier has committed to reform Canada's Equalization program. This means that Alberta could potentially keep billions of extra dollars each year instead of being forced to send our money to other provinces. Keeping those dollars in our province would help create jobs and opportunities.
While Justin Trudeau is out running up $100 billion in new debt -- debt that he intends to leave for our children to pay for -- Maxime Bernier has signed a pledge to balance the budget within two years of taking office. Further, he has committed to set aside some money each year to begin repaying the federal government's enormous debt.
Justin Trudeau is also out promoting a new federal carbon tax in tandem with Rachel Notley's. Maxime has committed to eliminate Trudeau's carbon tax and to reduce our overall tax bill. Specifically, he will eliminate Capital Gains Tax to encourage investment, reduce business taxes to create jobs, and hugely reduce personal income taxes to leave more money in the pockets of regular people.
Beyond rolling back over-taxation and overspending, Maxime understands the need to roll back the regulatory state; that is, that the federal government should not be in the business of doing anything that individuals, free enterprise or the provinces can do better. Government has no role in protecting fully grown adults from themselves.
Maxime might have a bit of an accent, but he speaks Alberta common sense fluently.
What made the decision to support Maxime Bernier easy for me is that he's not a Johnny come lately in his values and principles. I first met Max over a decade ago and he was saying the same thing then as he is saying now. I often tell friends that Maxime might have a bit of an accent, but he speaks Alberta common sense fluently.
As we get closer to the deadline for choosing a new federal Conservative Party leader, I hope you'll join me in supporting Maxime Bernier -- "the Albertan from Quebec."
Derek Fildebrandt is the Wildrose MLA for Strathmore-Brooks is the Opposition Shadow Minister of Finance.
Follow HuffPost Canada Blogs on Facebook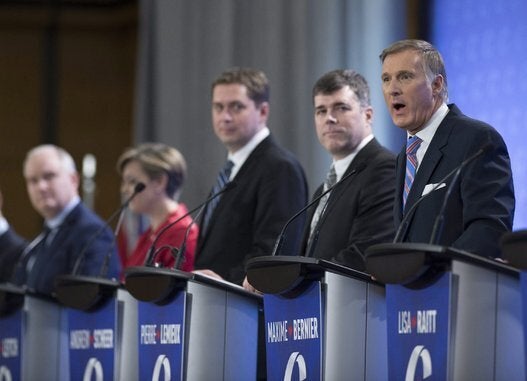 Conservative Leadership Candidates