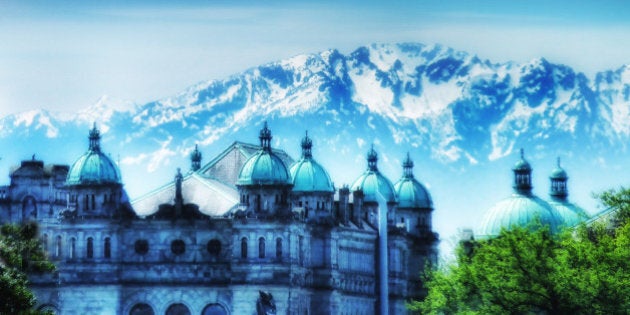 View On Blacki always wanted to take this photo but i never knew the angle existed. .... i found it the other dayMY WEBSITE" data-caption="View On Blacki always wanted to take this photo but i never knew the angle existed. .... i found it the other dayMY WEBSITE" data-credit="Nick Kenrick.. Happy 2015/Flickr">
It may look like one at night, but the B.C. legislature isn't a movie set, even though some government staffers seem to be living out their own screenplays along the corridors of power.
This after former government staffer Tim Duncan blew the whistle last month on a propensity in ministerial offices for the delete button.
Duncan claims that when he hesitated to delete a dozen or so emails back in 2014 -- and his superior stepped in to do so -- he was told "This is Fight Club. And the first rule of Fight Club is we don't talk about Fight Club."
Frankly, the only thing that's shocking about the reaction to Duncan's revelations is that it's a shock to anyone. At least now, there's a starting date. Fight Club hit theatres in 1999.
And it didn't take long after for the B.C. government under Gordon Campbell to turn that movie line into standard operating procedure.
In 2003, then deputy minister to the premier, Ken Dobell, created a ruckus at a conference on freedom of information and accountable government when he boasted that he deleted emails as fast as he could and didn't write down meeting notes. It became known as the "Dobell Doctrine."
Amidst the furor, he promised to mend his ways, but didn't.
And while the government said Dobell's practices shouldn't set an example for other staff, that was for public consumption. The government didn't take it to heart.
A day after the 2005 provincial election, ministry officials in the health department were warning regional authorities "not to put sensitive information in writing" to prevent the NDP and others from accessing that information.
In an interview with journalist Sean Holman, the executive director of communications at the health ministry, Carol Carman, claimed that the advice was given because "the director was concerned some government emails may have incomplete information in them that could be misinterpreted. So it would be better not to have that information make it into the public domain."
When the ministry's edict was raised in the legislature, then Minister of Labour and Citizens' Services Mike de Jong said: "In my view, freedom-of-information and privacy protection legislation should not be used as a shield and an impediment to people receiving information that otherwise should be made available. Disclosure and transparency should be the norm..."
But again the government was speaking out of both sides of its mouth. All open publicly, all secrecy in practice.
Fast forward through all the issues surrounding "oral government" and the 2012 multicultural outreach strategy to December 2014 and Marcia McNeil's report on the 2012 health ministry firings.
It drives home an important point in regards to what Tim Duncan was evidently told.
McNeil noted that: "This case is lacking the reports, briefing notes, meeting notes or other documents which are frequently prepared in situations where discipline may be contemplated. This dearth of documents has granted the decision-makers...an opportunity to avoid taking ownership of the decision."
Following the report's release, Government House Leader Mike de Jong said: "It is deeply troubling to learn that Ms. McNeil found there was lack of due process and lack of understanding of existing procedures..."
Neither McNeil's conclusions nor Mr. de Jong's reaction to them fazed a soul. Back to business as usual.
No surprise then that a "dearth of documents" is hardly the exception when it comes to access to information requests in B.C.
According to a 2013 report by B.C.'s Information and Privacy Commissioner, 25 per cent of 3,182 requests filed in 2011/12 were met with "no responsive records."
For the premier's office, the numbers more than doubled from 21 per cent of 144 requests in 2009/10 under Gordon Campbell to 45 per cent of 373 requests under Christy Clark.
Now what was someone saying about leading "the most open and transparent government in Canada?"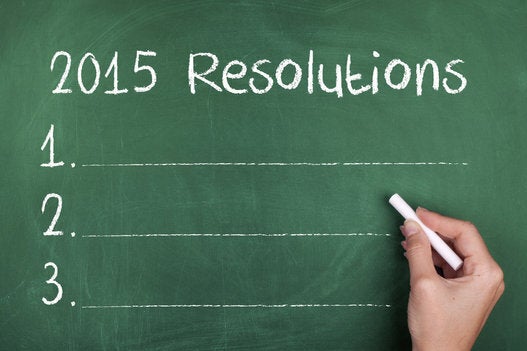 2015 Resolutions For B.C.'s Government