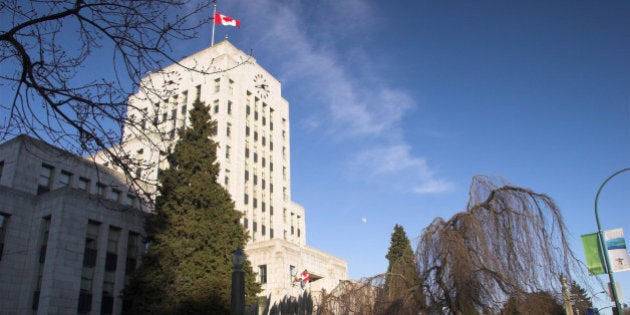 No one could be blamed for wanting to scream "go to your rooms" at some local council meetings across B.C.
Seven of eight Nanaimo city councillors want their mayor, Bill McKay, to quit. Last month, Grand Forks council went to court to force a councillor out. They lost.
Greenwood residents tried it last year. Their petition was stayed by the court, but they're not deterred.
Courts should be the last refuge of citizens or councils wanting to overturn election results.
Judges are reluctant to do so and it takes more than a dysfunctional personality type to persuade them otherwise.
Meanwhile in Vancouver -- under the cover of darkness -- council there voted themselves a 12.6 per cent pay raise this month.
Add in the additional goodies -- such as a $3,048 annual supplement for extended health coverage for all, monthly supplement increases, one-time payments to councillors and parks board commissioners -- and it comes to 17 per cent.
Rubbing salt into the wound, they then made it all retroactive to January 1. Try that with your boss on Monday.
In support of the move, council relied on a report from a hand-picked panel that considered the pay of six other Canadian cities and three in B.C.
The panel may have cherry-picked some of the cities to support their findings. A few like Quebec City didn't make the cut. Might not have been as helpful to the cause as Calgary was.
Three councillors -- George Affleck, Melissa De Genova and Andrea Reimer opposed the salary increase and lump sum payments.
A reader of this column recently wrote in: "Your article 'Balancing the B.C. Budget' did not offer any solutions, but there is one universal solution -- full and understandable public transparency in the budgeting process."
He drew attention to the Government Finance Officers Association's Canadian Award for Financial Reporting to Central Saanich and Oak Bay's lack of an award.
He's right, but could have gone further.
The problem with some councils is transparency, period.
When most communities in B.C. have more in-camera meetings than the City of Toronto, there's a problem.
In Ontario, councils are entitled to go in-camera to consider six specific matters.
According to the Union of B.C. Municipalities, there are four reasons that councils must go in camera and over a dozen reasons why they "may" close a meeting.
The nuance between "may" and "must" seems to have been lost on a few.
Scrubbing public question periods -- as White Rock did last year -- rather than finding a way to make them work is another frequent knee-jerk reaction.
Fighting freedom of information requests tooth and nail seems to be standard operating procedure at most city halls.
In February, a B.C. Supreme Court judge took the unusual step of rebuking the City of Vancouver over its handling of such requests, noting that the city could have possibly averted a "needless" 12-day defamation lawsuit.
The city won the lawsuit, but in a telling move the judge didn't award the city costs.
At an International Centre for Criminal Law Reform and Criminal Justice Policy conference -- Integrity in Local Governments: Mitigating the Risks of Conflict of Interest, Fraud and Corruption -- Vancouver lawyer Maegen Giltrow noted: "A reticence against transparency... when taken too far and not checked early, at a certain point can start to reach a criminal standard of conduct."
There's the "nope, not our responsibility" syndrome that stretches right up to the Minister of Community, Sport and Cultural Development, Peter Fassbender.
Fassbender replied to a citizen's complaint last month with: "The ministry does not intervene in the daily functions of a local government... If you believe that the town has failed to comply with provincial legislation, or has otherwise acted outside of its authority, you may wish to seek legal counsel to determine any potential remedies."
That's nice. It falls on citizens to retain legal counsel to enforce provincial legislation.
Maybe one day the B.C. government will get around to fixing the Community Charter as it applies to conflict-of-interest rules, but in the meantime councillors could follow a simple one: when in doubt, step out.
And if the government ever did decide to accept its constitutional responsibility over local governments, it could start by establishing province-wide policies on everything from councillor salaries to transparency.
Would save everyone a lot of grief.
Follow HuffPost Canada Blogs on Facebook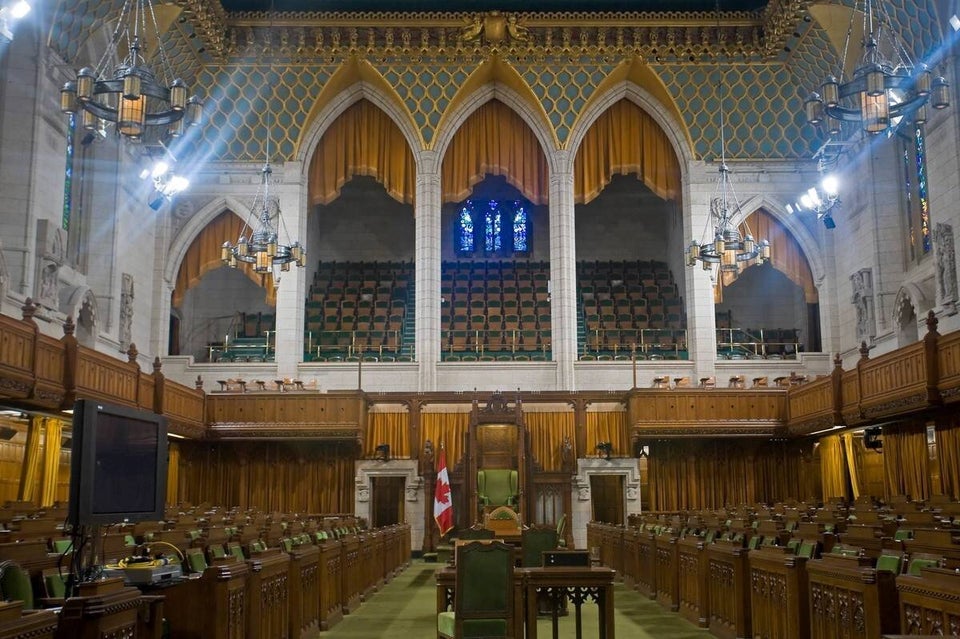 How Much Are Federal Politicians Making? (2016)