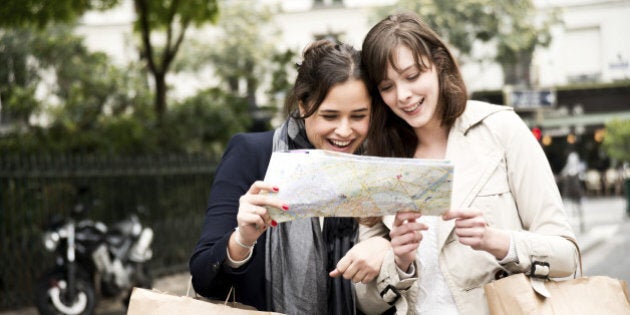 Planning a trip to Paris this fall? If you've visited before, your first trip to the City of Love may have been a whirlwind tour that went something like this -- Eiffel Tower, check. Notre Dame, check. Louvre, check. As much as these 'first-time' experiences are quintessential, there is so much more to Paris.
Explore neighbourhoods frequented by Parisians, not just tourists; visit galleries beyond the Louvre; if you explored Paris by foot the first time, try a different mode of transportation for a new experience.
Fresh from my trip to the French capital, here's my guide on what to see and do the next time you visit Paris:
Explore Art and Architecture Beyond the Louvre
Paris no doubt is the epicenter of art, fashion and design. If you love contemporary art and interpreting fashion through an artistic and cultural lens, make a stop at Galeries Lafayette, the opulent, high-end French luxury department store for a visit to its Galerie des Galeries, the department store's exhibition space. Located on the 1st floor, visitors can experience the crossover between visual arts, fashion and design. The gallery hosts four exhibitions per year and highlights talented young, contemporary artists of the time.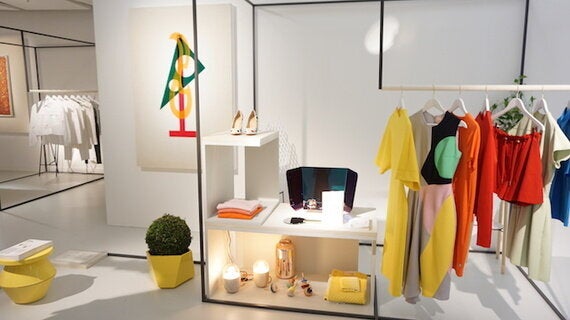 For more interesting avant-garde exhibitions, gallery-hop over to the Grand Palais and The Centre Pompidou for inspiring, new shows. Even if you've already been, these cultural spaces change out their exhibitions frequently -- you never know what interesting exhibits will be on display when you go. I visited The Centre Pompidou's impressive exhibition on famous French architect Le Corbusier, followed by a jaunt over to the Grand Palais for the visually exciting and fun Jean Paul Gaultier fashion exhibition, complete with talking, flirting, winking punk-rock mannequins with hologram faces. Completely worth it for the contemporary arts enthusiast.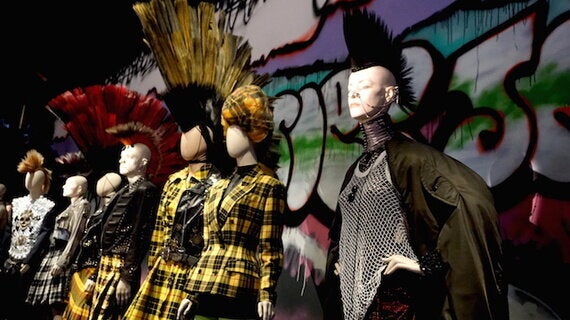 The architecturally impressive Philharmonie de Paris, a new cultural institution dedicated to music, opened up in January 2015 in the 19th arrondissement located in Parc de la Villette, an area most frequented by Parisians. With a public plaza, restaurants and several music and theatre spaces in one area, the Philharmonie de Paris is poised to become an accessible, cultural hub of Paris.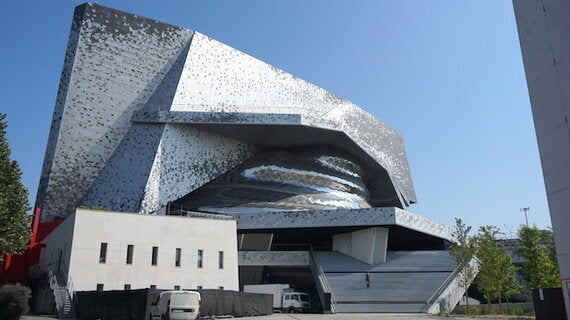 Go Vintage with a Citroen 2CV
If you're short on time and want to explore further than your tired feet will allow on foot, book a tour with Paris Authentic to experience the city in the legendary, vintage Citroen 2CV French car, complete with a convertible and transparent roof top. The drivers are local Parisian guides who can pick you up from your hotel and tour you through neighbourhoods you may have missed on your first visit -- Le Marais or Canal St. Martin, the 9th arrondissement or the 19th, left bank or the right bank. Although exploring Paris on foot is still my first choice, riding in a vintage 2CV was a cool way to see a much larger, fuller picture of Paris beyond the Eiffel Tower and Champs-Élysées.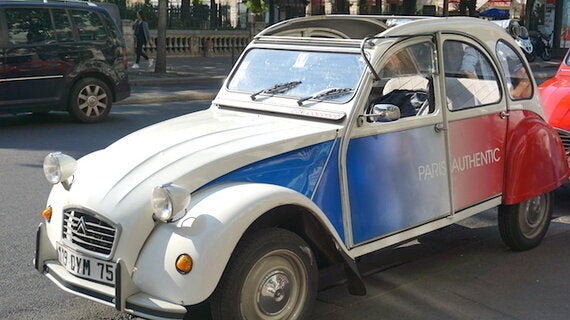 Neighbourhood Walk with a Local
Go deeper with your experience in Paris by booking a walking tour with a local guide. Explore a neighbourhood off the beaten path, learn about Paris directly from a Parisian and even enjoy a pint of beer with your local 'buddy'. Le Vrai Paris (The Real Paris) is a tour company operated by a young, Parisian guide named Guillame Le Roux who offers personalized and authentic tours of Paris, his hometown. He's also a travel blogger focussed on food and music.
Guillame takes us through the SoPi quarter (the trendy name for South Pigalle) in the 9th arrondissement. This new trendsetting area is gentrifying quickly, with old, sleazy hostess shops starting to shut down, making way for new, hip cocktail bars opening up every week. Parisians come to SoPi for the nightlife. Most tourists will skip this area to make their way over to nearby Montmartre, leaving SoPi a very Parisian neighbourhood.
Independent shop owners and artisans are also making SoPi their home. Guillame walks us over to a hidden garden patio for tea tasting, and to La Ferme Saint-Hubert Cremerie Rochechouart, a boutique fromagerie, to sample a variety of fresh cheeses. To cap off the afternoon tour, we make a stop at Le Ptits Gros, one of Guillame's favourite bars for a pint. A walking tour with a local was a really smart way to find hidden spots and to get acquainted with a different side of Paris--away from the typical tourist crowds.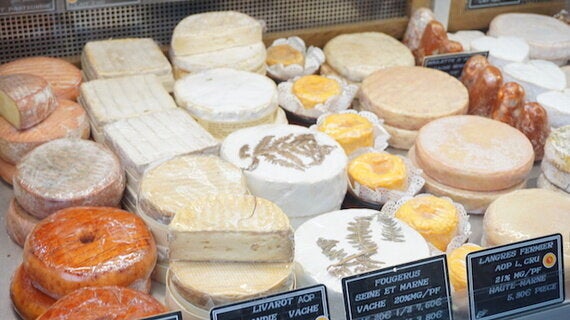 Fall is a perfect time to visit Paris. On your next jaunt, go beyond the usual to discover the real Paris. You won't be disappointed.
Air France launched its newest direct flight from Vancouver to Paris on March 29, 2015. Currently, Air France-KLM serves five Canadian destinations -- Montreal, Toronto, Vancouver, Calgary and Edmonton and has developed code-share agreements with WestJet, offering Air France flights to those living in smaller cities.
The bonus? All fares allow for free stopovers in Paris, either on the inbound or outbound flight, allowing you to visit two destinations on the same journey.
Note: Airfare provided by Air France. Accommodations and activities arranged courtesy of Atout France and Paris Convention & Visitors Bureau.
All photos courtesy of Desi Globetrotter.