New Year, New York
With New York City featured on Conde Nast Traveller India's list of "25 Amazing Places to Go" in 2014 and with one-million Indian tourists set to visit the U.S. by 2015, New York City will never go out of style for travellers worldwide. NYCgo, the tourism site I used for planning my trip, has stats showing a 108 per cent increase in travellers arriving from India between 2005-2011.

With world class shopping, arts, culture, dining and the hustle and bustle of a buzzing city that never sleeps -- there's a reason why desi globetrotters are flocking here. According to Expedia India: "Indian travellers book their tickets months in advance to save money on expensive tickets, and instead, go for extravagant spending on shopping and nightlife." Extravagant shopping is definitely an option for travellers going to New York.
But I'll let you in on a little secret. I'm Indian...and I'm a girl...and...
I hate shopping. Especially when I travel. Blasphemous, I know.
Confessions of a Non-Shopaholic
"Not even in Bangkok?" Nope. "How about in London?" Nah. "You must have in Paris?" Non. I've been to some of the biggest cities in the world -- London, Paris, Barcelona, Florence, Istanbul, Buenos Aires, Mumbai, Bangkok, Vegas, L.A., New York -- and I have had no desire to spend hours upon hours trying on clothes, shoes or purses. And it looks like I'm not alone.
According to an article on Refinery 29, a third of women hate shopping and 50 per cent have never felt a "high" when getting a deal.
Don't get me wrong -- I do love window shopping. And I don't mind local boutiques or markets. But I usually end up purchasing only one small accessory as a souvenir on my trips, something with a story: a bracelet from San Telmo market in Buenos Aires; a hand-made necklace from a nomadic Berber in the Sahara desert; a copper-coloured purse from a flea market I stumbled upon in Barcelona; a pair of aviators from a lady boy in Bangkok -- with most of my purchases being under $50.
New York State of Mind: Multiple Personalities
I was recently in New York City in December during the holiday season -- one of the most magical, enchanting times to visit the Big Apple and I was in awe of the lights, department store window displays and holiday installations. But did I ever have the urge to "shop 'til I drop" at Saks or swoon over heels at Macy's? Nope. And that's OK.
The beauty of New York City is there's something for every type of traveller. There is so much to see and experience, you don't have to feel guilty for not indulging in retail therapy in America's largest shopping mecca.
Here's how I spent my four nights instead -- broken down into five of my travel personalities (I'm a little bit of each). An NYC guide for:
The Budget Conscious
New York is an expensive city to visit, no doubt. Save some money with my handy tips without sacrificing the authentic New York experience:
1. Attractions: Many of New York's attractions such as the Empire State, the Met, MoMA, Top of the Rock and Guggenheim are affordable for the budget conscious. Sometimes there are even discounts if you visit after certain hours. Select your top picks or see all. There are multiple options to group the attractions together for more savings. Check the local visitor's centre for more information.
2. Getting Around: Purchase a New York Subway MetroCard ($30 for seven days) to make good use of local transportation. Instead of single use tickets for our four night stay, we used our pass to take multiple trips in a day.
3. Theatre: Save 50 per cent on Broadway and Off-Broadway shows by buying tickets from the TKTS Discount booth in Times Square. Matinee shows available Wednesdays and weekends.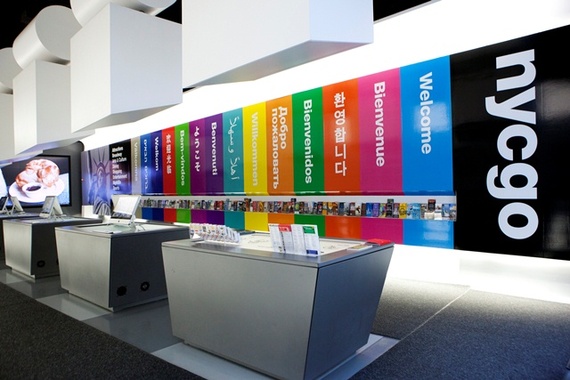 The Modernist
If you're a lover of modern art and design:
1. Stay at the Yotel Hotel NYC 570 10th Ave, Mid-Town: Innovative in design, futuristic in feel and unique in its efficiency and experience, the Yotel is equally made for design and tech aficionados as it is for Millenials who like a hip, urban retreat.
2. Visit The Museum of Modern Art (MoMA) 11 West 53rd Street: For jaw-dropping installations, the MoMA is a must for a modern art enthusiast. This was one of my favourite galleries, especially floors three, four and five covering architecture and design (swoon!) and works by Roy Lichtenstein, Andy Warhol, Van Gogh and Picasso. Sure, there maybe a few installations that have you crying "WTF!" a few times or raising your eyebrows, but that's the whole point: creating expression, dialogue and shocking amazement amongst the viewers. Do not miss! Tip: For boutique souvenirs and gifts with a design flair, I visited the MoMA Design Store in SoHo for inspiration.
3. Go to the Guggenheim | 1071 5th Ave at 89th: Architecturally ah-ma-zing. Although I wasn't a big fan of the feature show that was up when I was there (sorry Christopher Wool), the gallery in itself and Kandinsky's collection is worth the stop. Tip: check out their website for current exhibitions before going.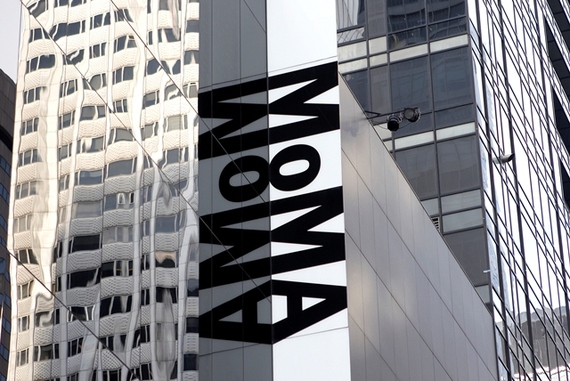 The Fashion Academic
The Museum at FIT (Fashion Institute of Technology) 7th Ave at 27th Street:
Newest Exhibit: Trend-ology on until: April 30, 2014
Although I hate shopping, I do appreciate the concept of fashion from a cultural and artistic standpoint. I visited the Museum at FIT (donning a fashion backward pair of comfortable yoga pants and runners) for their latest exhibition titled Trend-ology. Oh, the sartorial irony. The exhibit is free and masterfully curated, examining how trends have emerged over the past 250 years, including the influence of street style, art, music, film and culture. Get a fashion history lesson in an hour's time.
Did you know: Scotland imported shawls from Kashmir, India in the 1800s then mass produced their own version of the paisley print when the Jacquard loom was invented?
Did you know: When the Beatles were photographed in India in the 1960s wearing Nehru style collared jackets, they sparked a trend in the U.S.? Sammy Davis Jr. was rumoured to own over 200 Nehru suits.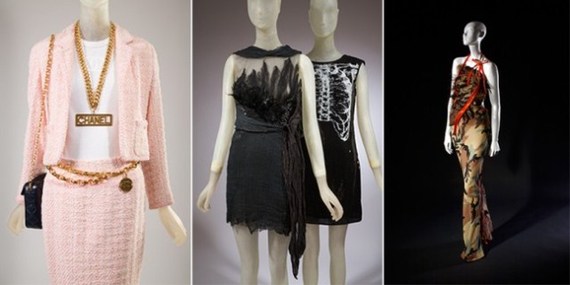 The Classicist
For the traditionalist in you, don't miss the classics of New York. Stroll through Central Park, learn about New York's history, find out secrets of Grand Central Station. Some of my favourites include:
1. The Metropolitan Museum of Art (the Met)
3. Central Park
4. Rockefeller Center during the holidays
5. Empire State Building (especially at night!)
Gallery Tip: The Met, MoMA and Guggenheim all have massive collections, multiple rooms and floors -- it can take up hours of your time and tire you out quick if you're not prepared. Best strategy? Get a map of the gallery -- take a look at which floors are on your "must see" list and focus on those first and then see how much energy you have left over.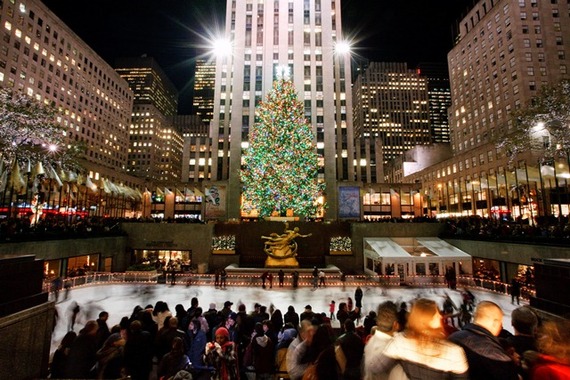 The Foodie
You can't mention New York without mentioning the food. There are so many world cuisine options available from high to low end and everything in between it's easy to get overwhelmed with where to eat, where to find the best pizza or the best pastrami sandwich.
Truth be told, there is good food in all of Manhattan. You don't need to flock to certain places. Sometimes, the "famous" ones are over-hyped and disappoint (Katz's Deli featured in Harry Met Sally failed, at least for me). You can stick to a few close by neighborhoods and still find really good food options. My hotel was in the Hell's Kitchen district. Here are a few restaurants where I noshed at and very much enjoyed:
1. Flatiron District: Almond 12 East 22nd Street
2. Hell's Kitchen: Nizza Restaurant 630 9th Ave
3. Hell's Kitchen: Shake Shack 691 8th Ave
4. Hell's Kitchen: 5 Napkin Burger 630 9th Ave
5. Chelsea: Cull & Pistol Oyster Bar Chelsea Market, 75 9th Ave
6. Street Grub: Falafel Carts throughout NYC
TIP: The Chelsea Market is a great place to buy artisanal culinary gifts and souvenirs if you're done with collecting T-shirts, mugs and keychains.
Shopping or not, I had so much fun in New York. It's an energetic city fit for all types of travellers. For more New York City trip ideas, savings and itineraries, you can visit www.nycgo.com. The site has a wealth of information and when you start feeling overwhelmed it's a good place to start.
Will New York be on your travel list for 2014? If you have visited before, what was your favourite part? Leave your comments below! For more travel related tips, destination guides and stories, visit www.desiglobetrotter.com.
ALSO ON HUFFPOST: