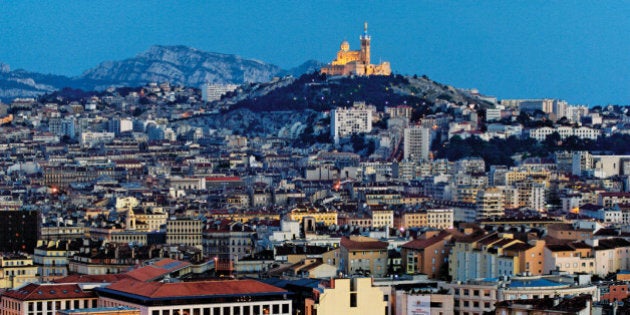 Note: Airfare, hotel, and a walking tour was provided courtesy of Atout France. During her free time, the author had the opportunity to further explore Marseille's neighbourhoods and cultural offerings.
Planning a trip to France soon? Go beyond Paris and the French Riviera to visit one of most underrated cities in the South of France -- Marseille.
Hot off the heels of celebrating its title as the European Capital of Culture in 2013, Marseille, a cosmopolitan, multi-ethnic French-Mediterranean port city and the capital of the Provence-Alpes-Côte d'Azur region in France, has shed its gritty reputation to unveil a brand new look -- with investment in leading edge creative spaces, new public art, modern architecture and cruise tourism taking centre stage in its transformation.
With a rich history (Marseille is France's oldest city discovered 2600 years ago), 300 days of sunshine a year, sandy beaches, coastal roads, a thriving old port guarded by two fortresses, and French-Mediterranean cuisine, Marseille is perfect for all types of travellers -- from the sun catcher to the history buff, the foodie to the modern art enthusiast.
Air France launched its newest direct flight from Vancouver to Paris on March 29, 2015. Currently, Air France-KLM serves five Canadian destinations -- Montreal, Toronto, Vancouver, Calgary and Edmonton and has developed code-share agreements with WestJet, offering Air France flights to those living in smaller cities.
Marseille is only a 1.5 hour flight from Paris with Air France. All fares allow for free stopovers in Paris, either on the inbound or outbound flight, allowing you to visit two destinations on the same journey.
Explore Vieux Port (Old Port) by foot
Marseille's Vieux Port goes back as far as Antiquity and the Middle Ages when the Greeks and Romans came there to settle. Today, Vieux Port has been newly renovated during the city's 2013 revival and still remains at the heart of Marseille's centre -- a place where locals come to meet. Surrounded by shops, restaurants, fishermen, vendors, pedestrian walkways, ferries to the Frioul Islands and the Notre Dame del Garde in the far distance, exploring Vieux Port by foot is an excellent way to locate your bearings on the first day.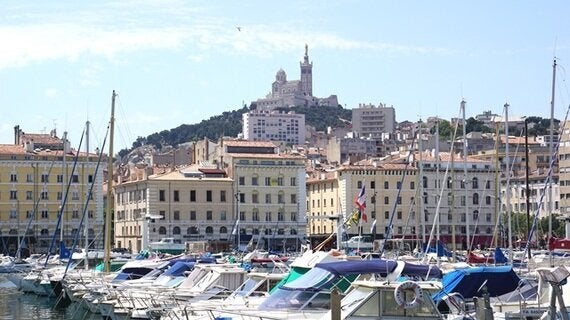 Get your cameras out! As part of Vieux Port's renewal into a pedestrianized civic space in 2013, architect Norman Foster created the Ombrière, a 46 x 22 metre reflective stainless steel canopy, open on all sides with slender poles around the edges. Part public art sculpture, part events pavilion, this space is noticeably interactive, with a mirror on the ceiling providing a reflective experience to the denizens below.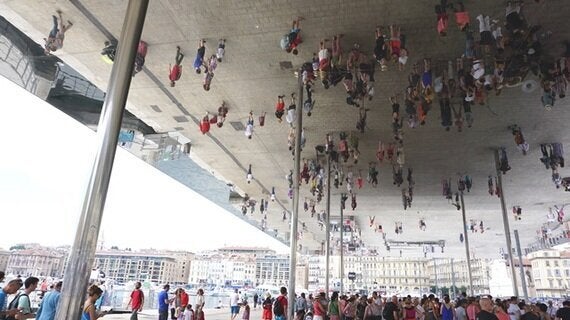 To see the new, revitalized side of Marseille, head to Arvieux Square to check out Second Nature, an 18-metre high orange spiral sculpture designed by artist Miguel Chevalier and designer Charles Bové. In the evening, projectors on the sculpture light up the docks with images of Mediterranean flora.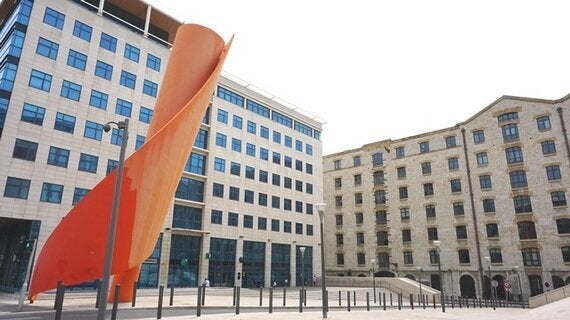 Head to Palais du Pharo next to Hotel Sofitel for a glimpse of photo-worthy public art sculptures Vancouverites are all too familiar with French artist Bernar Venet's mathematically-inspired steel sculptures. The Vancouver Biennale brought one of Venet's sculptures to Sunset Beach for its 2014 - 2016 exhibition. In Marseille, his Arc series is amplified with multiple sculptural pieces in the garden titled 84 Arcs / Désordere.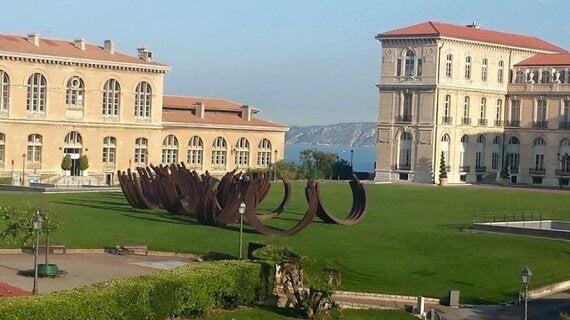 Get close to cool architecture
Across from Second Nature, is the architecturally impressive FRAC (Fond Regional D'art Contemporain), a contemporary arts centre designed by Japanese architect Kengo Kuma in 2013. Hundreds of glass rectangles arranged at opposing angles create an illusionary effect of light and shadow.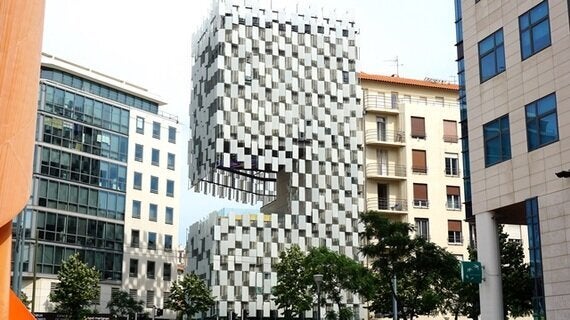 As part of its 2013 celebrations, the impressive cube-shaped MuCEM was built by architect Rudy Ricciotti with beautiful concrete latticework on its façade that lets in natural light, casting intricate shadows throughout its spaces.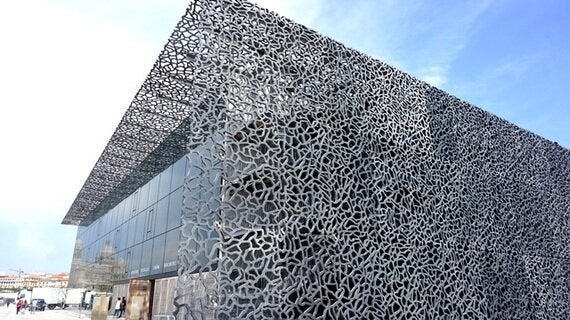 Explore street art and artist-driven neighbourhoods
From the MuCEM, Le Panier, Marseille's oldest district filled with narrow lanes and cobblestoned streets, is just a short walk away. This hilly neighbourhood filled with colourful boutiques is good for strolling and window gazing as artists sell paintings, ceramics and gifts.
If you're a street art fan, make sure to check out the Cours Julien district in the 6th arrondissement, a multi-ethnic hilltop neighbourhood of artists, musicians and "bobos" (French term for bourgeois-bohemians). Although more alive in the evening than during the day, this area is surrounded by cafes, playgrounds, multicultural restaurants and pedestrian-friendly alleys. The shuttered shops in the morning are a blessing -- vibrant street art murals are in full view, popping against the storefronts and sides of shop walls.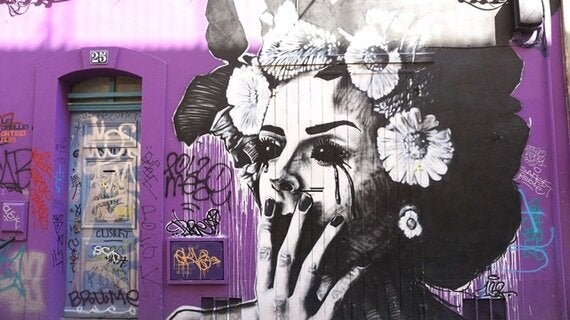 If you're looking for gifts, Savon de Marseille or Marseille soap, is famous in the region. These aromatic soaps are made from natural vegetable oils. The tradition of soap making in Marseille dates back 600 years and today the tradition lives on with many shops selling them around the city.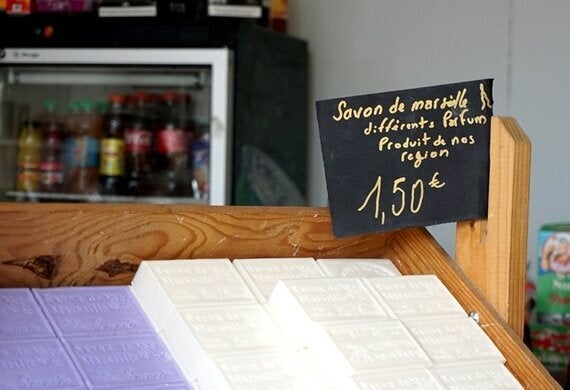 Get cultured in Marseille's Noailles neighbourhood
Like walking through a Moroccan souk in the middle of Marseille, for a taste of North Africa and to understand Marseille's multi-ethnic vibe, visit Noailles, the area dubbed the Arabic Quarter. Visit aromatic spice shops, relax with a glass of mint tea, explore the outdoor market and tuck in and out of shops selling produce, Turkish lokum, Tunisian zlabias, Algerian kesra, and Moroccan tagine. Noailles truly feels like you're outside of France.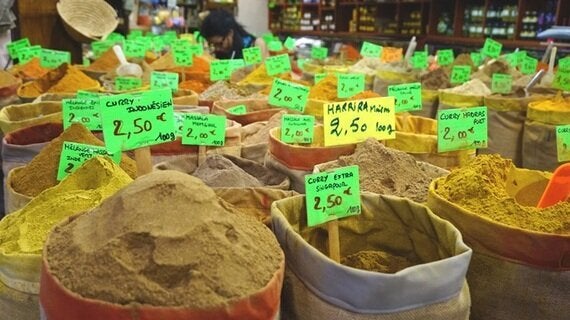 All photos courtesy of Desi Globetrotter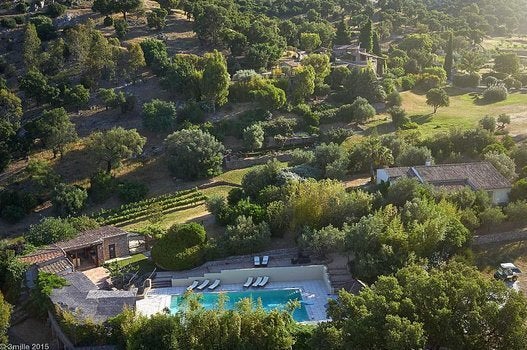 Johnny Depp's Private Village In France