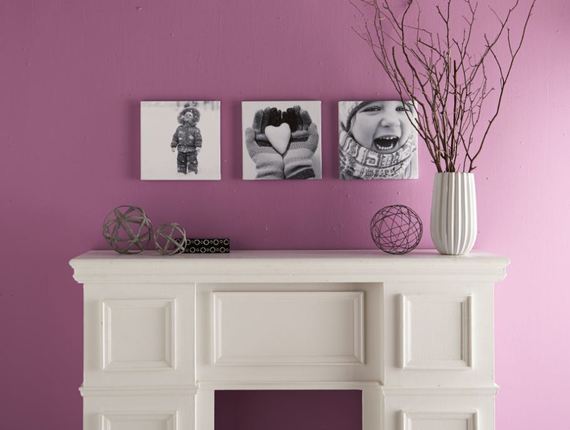 The holiday season is upon us, which means Canadians are in the midst of preparing their homes for family gatherings, holiday parties and hosting friends. Interior design has become an intimidating concept to most as it's one of the industries that's plagued with misleading myths.
But don't stress!
Redecorating your home or sprucing up a room should be a fun way to share your own personal style with your guests and display some of the things you're most proud of.
Here are some design myths debunked to help take the stress out of decorating this season:
1. Modern design is cold and stark
The key thing to remember is that modern design doesn't always mean minimal design.
Your space should feel like it welcomes you in each time you step into it, rather than leaving an echo noise that is sure to make you shiver! This season, current trends include lighter woods for flooring and furniture, mixing textiles like sequins, velvet and wool and my personal favourite, delicious lamp lighting to create a cozy atmosphere for party guests and visitors this holiday season. Clean lines, crisp whites and cool greys are great options for some spaces and can still achieve a warm feel by adding splashes of faux fur, knits and colourful accents.
2. Dark colours can't be used in small spaces
It's a common belief that the darker the wall colour, the smaller the room feels. While this can sometimes be the case it's definitely not a hard and fast rule! Dark colours have the potential to pack a design punch and create a dramatic effect in well-lit rooms such as a powder room or a den. Dark colours also create a rich backdrop for wall art, a fireplace, open bookcases, a headboard or any other focal point in your room.
3. One-of-a-kind art is expensive and unattainable
Not true! When we think of art, we often think of professional artists or photographers, but the truth is your own photos make for some of the best art for your home. Personalized photo art is also a great, not to mention cost-effective, alternative to mass-produced pieces, and it gives the art in your home a personal touch. Retailers such as BLACKS have made creating custom-made wall art easier than ever before, dispelling the myth that one-of-a-kind art is unattainable. In fact, even your Instagram and smartphone photos can now be transformed into a masterpiece, allowing Canadians to celebrate their photography skills outside of the web, and onto the walls.
4. Mixing different coloured woods and metals is a design no-no
I remember being told when I was younger that I should never mix my gold and silver jewellery - a style myth that has crept its way into the design world. Your home should reflect your own personal preferences so don't be afraid to mix colours, patterns, metals and even wood stains and textures.
Bringing different textures into your home also helps transform a space between seasons, events and even moods. For example, you can switch out light throws and bring in heavier blankets for winter. You also want to include heavier, richer textures and deeper colours as the temperature drops. And, most importantly, you can transition the artwork in your home by creating new pieces using your own photos.
5. Gallery walls are only for professionals
The trick to creating a perfect gallery wall is that there is no trick! The more unique the arrangement of photos, the better. In fact, using mismatched frames, mirrors and wall accessories create a contemporary looking wall that is only achieved by playing around with what you have available and mixing and matching until it looks right to you. Updating a gallery wall with festive photos for the holidays is also a great way to transform a space for the season in a tasteful and simple way.
Ditch the measuring tape and just got for it!
Happy decorating and happy holidays!
Xo Desta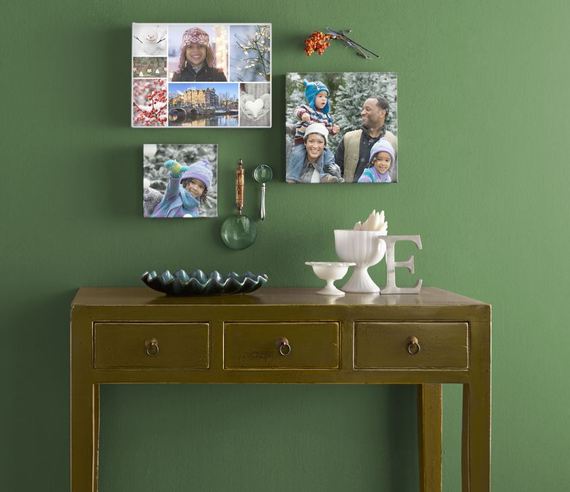 ALSO ON HUFFPOST: