Madagascar is famous for its unique wildlife, the cartoon movies that bear its name, and for vanilla. Ninety per cent of all of its plant and animal species are endemic to Madagascar, meaning they are found nowhere else on Earth. It's the fourth largest island in the world and the world's principal supplier of vanilla and cloves.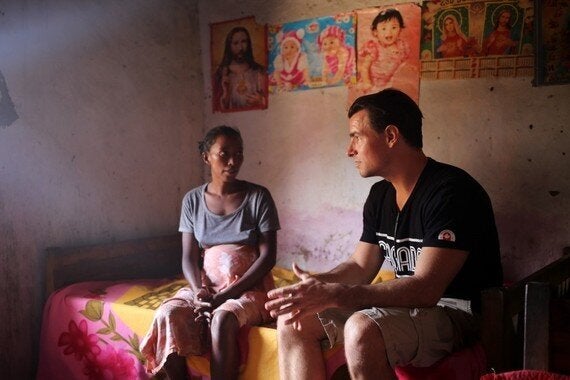 There is also another aspect that sets Madagascar apart: over half of its 22 million inhabitants don't have access to safe drinking water, and 90 per cent don't have access to proper sanitation or a toilet. The definition of "access to safe water" might surprise you, it shocked me. Access means that water is within a 30 minute round trip, not in your kitchen or bathroom. What that means is that about 12 million people in Madagascar alone have to go farther than 30 minutes to find safe water.
One of them is Raoly. She's about eight months pregnant. Like most women in Africa, the retrieval of water is a big part of her daily routine. The closest water is only about one km away; three or four times a day Raoly walks barefoot to the murky little spring that provides all the water for her community.
She told me about her challenges and obstacles. She's worried that her baby will come before the rainy season, or that the rain won't fill the rice paddies. She is concerned about having to make the daily water trek with her baby strapped to her back. As her family grows, so does their need for water. I asked Raoly what would make the biggest impact on her daily life. Her answer was swift and certain, "a well, we need clean water" she said, with a hopeful nod. WaterAid is currently working to bring water points to Tsarafangitra in April 2017.
I asked Raoly to take me along on one of her daily water treks. Raoly and I walked about 10-15 minutes to the local spring. This is where everyone in the community of Tsarafangitra gets their water. Water for drinking, washing, cooking, water for everything. It's not clean or cold, and the nearby ponds are totally brown and swampy. They don't have the resources to purify the water beyond boiling it. It's common practice to add clorox to drinking water in Africa, but it's relatively expensive and it's not available in Belavabary. Raoly and I filled two 20L gerry cans to the top. About half the water her family of four needs on a typical Saturday.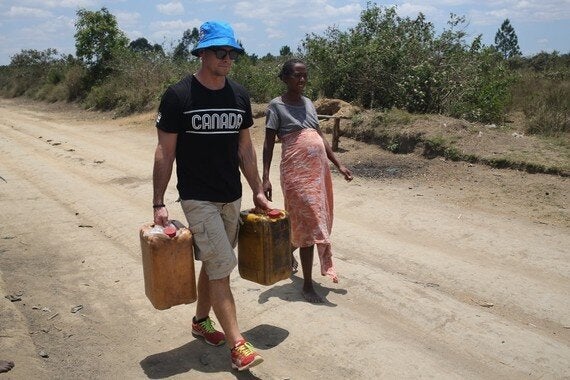 I insisted on carrying Raoly's water for her. There is a steep, treacherous hill right next to the spring that she nimbly descends and ascends many times a day, barefoot and pregnant. There's no way I will ever truly understand Raoly's hardship, but I thought if I take part in this ritual, maybe I'll gain a deeper level of sympathy for what she goes through.
It rarely takes Raoly less than half an hour return. I stopped for increasingly longer rests, as my hands ached from the little handles. These jugs are 20 kg each. I stopped six or seven times for a break, Raoly smiled at me when I asked how many breaks she usually takes... "three, sometimes only two".
Raoly is an incredibly strong woman, she represents the resilience and determination of all Malagasy women.
I've had a long, fulfilling relationship with water. Not only is it my favourite drink, but as an Olympic paddler, water is a fundamental part of my life. But when I visited Madagascar, I learned something new about water, I learned what it is like for the 650 million people around the world who don't have access to safe water to drink. I learned what it is like to waste precious time walking long distances to collect dirty water.
But, I also know teamwork. And I know that if we all work together we can transform lives with safe water, one family, one village, on country at a time.
Adam van Koeverden, Canadian World and Olympic Champion sprint kayaker, recently visited Madagascar and spent some time in the field with WaterAid Madagascar.
The views expressed are those of the authors and do not necessarily reflect the views of CCIC or its members.
Follow HuffPost Canada Blogs on Facebook