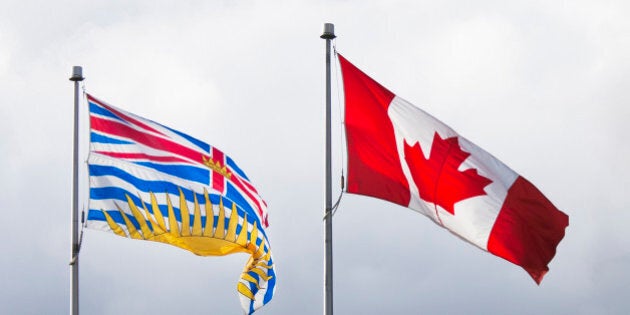 Few would argue that the United Nations Sustainable Development Goals (SDGs) represent an aspirational agenda for our species in the coming 14 years. The 17 goals range in ambition from a world free of poverty to a survivable climate for life on land and underwater. Never before have the world's leaders agreed on such a lofty plan. But who will carry it out and what do Canadians, mired in a world of contracting political space, think of the global agenda? If you were a mayor in a small town in British Columbia or a town planner or if you were busy trying to run a food bank or a women's shelter how would these global dreams resonate?
Here in British Columbia we set out to answer this very question. After touring our province and holding 52 roundtable discussions with over 700 leaders and decision makers in over 30 communities we revealed an invisible mosaic of over 2200 organizations that are already working on the goals. Far from an agenda that is new, each and every one of these groups has been working on projects to solve our global predicament and they appear to be unstoppable.
Realizing the enormity of this social movement, we began to map who these groups were and what they do. Today we have a digital, geospatial on-line map of British Columbia that anyone can filter to view who is working on any number of the SDGs from gender equality to climate change to eradicating hunger and poverty both domestically and internationally.
Different from the Millennium Development Goals, the SDGs are universal, meaning every nation must tackle the challenges we face globally, both at home and abroad. Any person running a food bank in a small town or striving for gender equality in rural B.C. is very much a part of this global agenda. Clearly, it is the only way forward as we live with threats that cannot be solved at only an international, national, provincial or municipal scale. It means that far from being a federal or international responsibility, each province, municipality and First Nations governance structure must consider the goals. Quality education for example, or forestry and the health of terrestrial ecosystems are entirely provincial in nature. Sustainable communities and determining what that means is up to municipalities and local communities.
The good news is that many of them are doing exactly that. From Official Community Plans to local sustainability plans or provincial planning initiatives, many communities and regions have existing mechanisms in place that harmonize with the global goals. Almost everyone agrees, from every political stripe, that the key to success will be political leadership at these various scales to increase our efforts.
In B.C., we have an election coming up in May 2017 followed by municipal elections next year and a federal one in 2019. One of the key recommendations from the roundtables was to make sure the SDGs were on every candidate's mind. To that effect, six communities in B.C. have stepped up to organize all candidates meetings that will focus on the goals in March and April. We have also queried each of the party leaders on the SDGs and have a candidate's questionnaire on how our aspiring politicians propose to tackle them. Each riding has been mapped and we are comparing existing planning tools to the 17 goals and 169 sub-targets that the UN is calling for. We will be offering "scorecards" so each candidate will understand their communities' progress on the goals.
The SDGs are a clear path toward global cooperation in a world of increasing transnational challenges. Recently, our global discourse appears to have taken a turn toward national contraction. With Brexit and the rise of populist, inward-looking politicians we appear to be moving away from a common future and the dream of "leaving no one behind" to a "me-first" ethos. No one can deny the impact this kind of thinking will have on our ability to tackle climate change or find solutions to our problems given that time is of the essence.
However, this is a cynical view based on reading the never-ending news about Trump. It is not based on engaging with people who are changing the world, on the ground, every day in our communities. This invisible mosaic of thousands of inspiring change makers clearly shows that our global trend toward national contraction is an evolutionary adjustment. The path forward is clear, compelling, and will overwhelm these recent setbacks in the long run. It is a question of how quickly we can get back on track. The evidence in British Columbia is that our collective desire for a better world for everyone, painstakingly achieved at every scale from the local to the global, is inevitable. The proof is on the ground. Evolution has a way of winning, particularly when it comes to ideas, ethos and compassion. The invisible mosaic, with less noise and fanfare, is proof of this endurance.
Michael Simpson is the Executive Director of the British Columbia Council for International Cooperation and a board member of the Canadian Council for International Cooperation. Through BCCIC he hosts the Inter-Council Network of Provincial and Regional Councils in Canada.
The views expressed are those of the authors and do not necessarily reflect the views of CCIC or its members.
Follow HuffPost Canada Blogs on Facebook