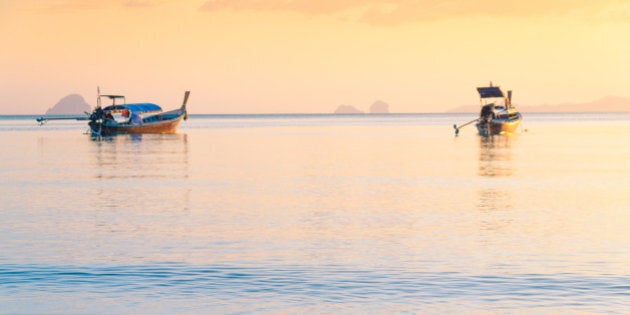 In August of 2012, Pacific Island Leaders met in Rarotonga, Cook Islands, for the 43rd Pacific Islands Forum Meeting. Specifically, the Leaders endorsed the Pacific Leaders Gender Equality Declaration (PLGED), annex 1 of the 43rd Communique, which included promises to ending violence against women, ensure reproductive health planning, encourage gender parity in schools and ensure targeted support for women entrepreneurs.
However, one only needs to be a woman in the South Pacific to know that such declarations and promises have yet to reach them or are ineffective within existing community structures.
Supporting South Pacific Women
It seems that every few years, there are new meetings, committees and development goals that attempt to address the status of women across the world. Communities of the South Pacific need less western intervention and more western understanding when attempting to aid women in this region.
"For centuries, Third World women, other black women and working-class women have struggled against double or triple exploitation. As a Kanak, I disagree strongly with the liberal feminist view that "we are all women facing the same problem against male supremacy."
While we too are Pacific women, here on the west coast of Canada, it is important to note that gender inequality takes different forms for women depending on their circumstances. Factors such as race, age, location and the structure of local communities have a tremendous difference in the form and severity of gender inequality. It is a mistake to homogenize the experiences of women from across the world, and across the Pacific, as different contexts bring about different degrees of oppression.
The Complex Narrative Around the Status of Women
A balance between international development and understanding local community structures must be made in order to effectively aid women of the South Pacific.
It is important to note that a complex dichotomy between western or state law and community traditions exists in many regions of the Pacific, such as kastom law in Vanuatu. It is likewise important to know that community structures vastly differ within Small Island Developing States (SIDS) of the Pacific. This makes it essential for groups seeking to effectively work with women to be aware of the complex structure of communities in the South Pacific and the expected role of women in these communities.
Targeted women's resources that have been implemented in the South Pacific include women's networks, cooperatives and centers, safe houses and helplines. Women's centers and cooperatives, specifically, act as legal information hubs and as an informal platform for women to share ideas. They also act as safe spaces for women.
'This woman has never used the state system, so she doesn't understand the processes. But she knows about the VWC [Vanuatu Women's Centre] and domestic violence issues, and she knows that women should go to the Women's Centre when they are facing these kinds of issues."
Women's centers and cooperatives can also act as a social change mechanism to compliment gender policy. It takes time to change attitudes and behaviors of people. Policy such as the Pacific Leaders Gender Equality Declaration (PLGED) and the Convention on the Elimination of All Forms of Discrimination Against Women (CEDAW) have put in place guidelines for independent nations to abide by, while women's networks and cooperatives are addressing the immediate needs of women in the South Pacific.
The fundamental issue is how women are perceived in society. Violence against women, lack of economic opportunities, under-representation in leadership and limited access to healthcare and education are all symptoms of gender inequality. These are all the same thread that women share, to varying degrees, around the globe.
Supporting women, all women, is crucial to raise the status of women in the South Pacific. Have conversations about gender equity. Educate yourself on the obstacles women face, particularly in South Pacific communities. Seek out NGOs who are making the priorities of women their focus.
The views expressed are those of the authors and do not necessarily reflect the views of CCIC or its members.
Follow HuffPost Canada Blogs on Facebook