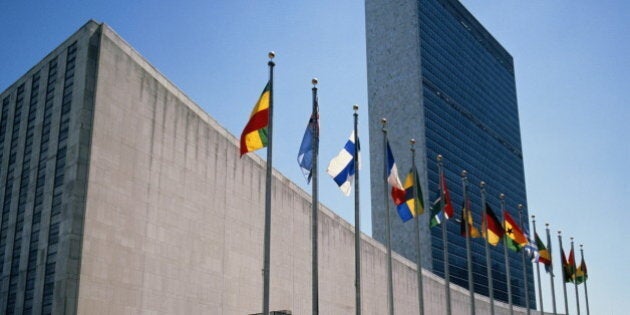 Goal 17: Strengthen the means of implementation and revitalize the global partnership for sustainable development
Over the coming year, one of the multilateral system's most important tasks will be to implement first steps toward achieving the sustainable development goals (SDGs, or "global goals"). Success requires thinking about both SDG-wide and SDG-specific priorities in parallel. Although the goals represent a universal agenda for all countries, they also fuse the aspirations of many disparate issue-focused global communities.
The difference between SDG-wide and SDG-specific priorities is important because the strategies needed for partnerships, resource mobilization, and technological advance are distinct for each substantive goal area. As just one illustrative example, tackling infectious disease control (a target under Goal 3) requires a very different mix of actors and responsibilities than implementation to promote clean energy (Goal 7). Likewise the practicalities of promoting full employment (part of Goal 8) contrast considerably with those to protect the oceans (Goal 14).
Within the formal Agenda 2030 structure, SDG-specific priorities are set forth under the first 16 goals. Each goal has two categories of targets: one for outcomes and another for process. The latter is known as "means of implementation" (MOI) in UN jargon. The final wording for each goal and target is a product of each respective issue community's debates, as intermediated through diplomatic channels. By my count there are 107 outcome targets and 62 MOI targets, adding up to 169 altogether.
Goal 17 is SDG-wide and thus different from the others. It presents an overarching ambition to, "strengthen the means of implementation and revitalize the global partnership for sustainable development." This includes 19 MOI targets (out of the 62 total), grouped under five headings: finance, technology, capacity-building, trade, and systemic issues. The systemic heading is further divided into three sub-headings: policy and institutional coherence; multi-stakeholder partnerships; and data, monitoring and accountability.
Among the Goal 17 targets, there is little to disagree with. They range from basic principles of macroeconomic stability (Target 17.13) to reaffirmations of official development assistance benchmarks for advanced economies - most importantly the standard of 0.7 percent of gross national income, with which five countries are currently aligned. Nonetheless, three elements of Goal 17 stand out as novel:
• First, it presents headline emphasis on domestic resource mobilization (read "tax") as Target 17.1. This is consistent with the Addis Ababa consensus that all countries have lead responsibility for financing their own development.
• Second, it emphasizes technological advance, which will be essential for achieving many of the goals. In particular, Target 17.8 commits to launching a "technology bank" to support diffusion of innovations to developing countries, a deep challenge in many realms of the global economy.
• Third, it stresses improved data systems. Target 17.18 commits to help ensure even the poorest countries can present disaggregated information "by gender, age, race, ethnicity, migratory status, disability, geographic location" and other relevant attributes. Canadians can relate to the importance of data in the context of recent debates over the long-form census. Quality information is crucial to informing evidence-based policy-making and ensuring there is "no one left behind" in any country, including Canada.
In 2016, a wide range of Canadian actors from business, academia, civil society and government will undoubtedly help advance implementation across a range of goals. To approach the issues as strategically as possible, a multi-sectoral outlook is crucial. This is a key message of a recently released report, "Towards 2030: Building Canada's Engagement with Global Sustainable Development," co-authored by a group I was privileged to co-chair.
Our report makes two recommendations immediately pertinent to Goal 17. First, we recommend that Canada hosts a Global Sustainable Development Forum in the lead-up to the UN's annual High-Level Political Forum in New York. The first of these UN events is slated for July 2016. Canada should take advantage of our geographic proximity to the UN and respected status as a "neutral" geopolitical ground to promote multi-sector partnership strategies writ large. This could help domestic partnerships connect with global policy conversations, similar to how the 2014 Toronto health summit advanced related efforts. It could also prompt public conversations that help motivate new long-term partnerships and accountability, since we know that summit-type events can play a unique role in focusing media attention around global goals.
Second, we recommend that a multi-generational task force of academic, business, civil society and government leaders be created to identify, before the end of 2016, the mix and level of public and private investments in sustainable development that are needed to advance Canada's strategic interests. It should build on Addis Ababa to articulate how Canadian resources could best be scaled and targeted. For a generation, Canadian financing discussions have been hamstrung by the lack of a publicly accepted strategic rationale. This is an opportunity to help frame a new investment mindset.
These are just some of the many big issues that Canadians will need to address in advancing the implementation of both SDG-wide and SDG-specific priorities. The size of the task is not to be underestimated. The importance is difficult to overstate too.
John W. McArthur is a senior fellow in the Global Economy and Development program at the Brookings Institution and a senior fellow with the UN Foundation.
The views expressed in this blog are those of the authors, and do not necessarily reflect the positions of CCIC or its members.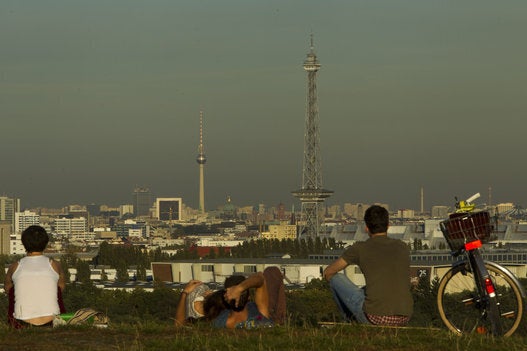 Nations That Gave The Most In Development Aid In 2014