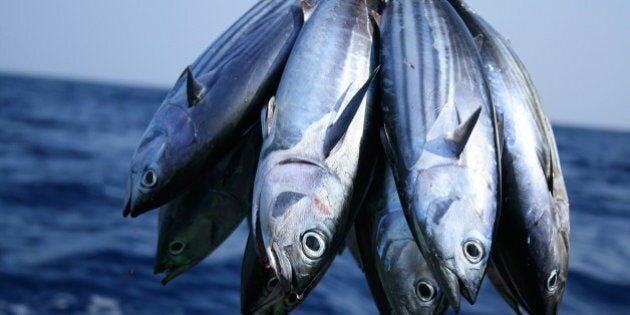 Goal 14: Conserve and sustainably use the oceans, seas and marine resources for sustainable development
Oceans supply half the oxygen we breathe. Billions of people depend on the seas for food and livelihoods.
There's growing recognition that healthy oceans are essential to other development goals, including food security and confronting climate change. This international recognition comes at a time when research indicates the health of the world's oceans, which stretch over almost three-quarters of our planet, is in severe decline.
One of the UN goals outlines commitments to conserve and use oceans and marine resources sustainably. Goal 14's seven targets address the need to ensure healthy and resilient oceans by focusing on marine pollution, carbon emissions, ecosystem protection, fisheries conservation and economic opportunities for the most vulnerable. The challenge will be in balancing activities like fishing and industrial activities with protection objectives.
The conversations and targets for oceans in the UN's goals are not new. Countries have signed legally binding marine pollution agreements; harmful fishing subsidies have long been on the agenda; and similar targets have been set in international agreements for marine protected areas going back to 2002.
Canada was one of many countries at the 2010 UN Convention on Biological Diversity to commit to protecting 10 per cent of its marine areas by 2020. As a marine nation bordering three oceans with over seven million square kilometres of ocean area and the longest coastline of any country, Canada has a responsibility to lead on ocean stewardship. We have acts, policies and departments to support strong positions to safeguard ocean ecosystems.
Yet the reality is that more has been said than done. Only one per cent of Canada's marine areas are protected. A lack of resources for scientific research and implementation, and weak enforcement and monitoring of regulations to protect the oceans has led to widespread conservation failures.
Canada's inadequate protection of ocean resources also has implications for the rights of First Nations to manage ocean resources in their territories.
And plans to increase tanker traffic along the coasts still present a looming threat. More tanker traffic will mean greater noise and harm for marine animals and increased risks of oil spills in sensitive ecosystems.
But there have been successes.
Canada continues to reform fishing practices to protect habitat, monitor bycatch (fish caught unintentionally while targeting another species) and ensure sustainable catch levels. And efforts have been made to protect and recover at-risk species, such as sea otters, humpback whales and salmon. The push to clean up effluents from mills and mines, major sources of ocean pollution, has allowed some coastal ecosystems to rebound.
Canada is also in a good position to share ocean research through projects such as the Victoria Experimental Network Under the Sea, a cabled ocean observatory that collects data on topics such as warming ocean temperatures.
As we confront climate change, acting on the UN goals is more important than ever. Communities must adapt as sea levels rise, oceans acidify and weather becomes more extreme. On Canada's West Coast, acidification is causing shellfish die-offs, while dry streams and warming water threaten salmon. Canada's inability to reduce carbon emissions further threatens ocean health.
The UN targets will have little meaning unless they're properly monitored. The Sustainable Development Goals provide a framework to ensure our oceans will continue to give us oxygen, food and economic and recreational opportunities. But only with sustained and cooperative action from citizens, government and business can we gain the headway needed to steer this ship to a course for true ocean health recovery.
Jay Ritchlin is Director General Western Canada of the David Suzuki Foundation.
The views expressed in this blog are those of the author, and do not necessarily reflect the positions of CCIC or its members.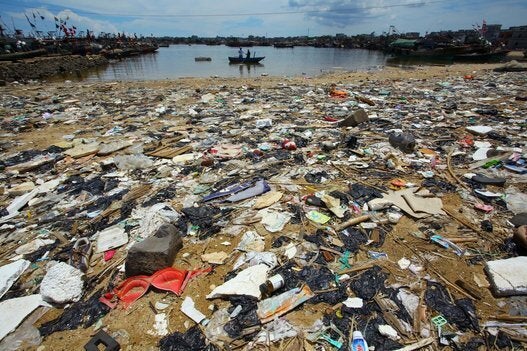 Garbage In The Pacific Ocean