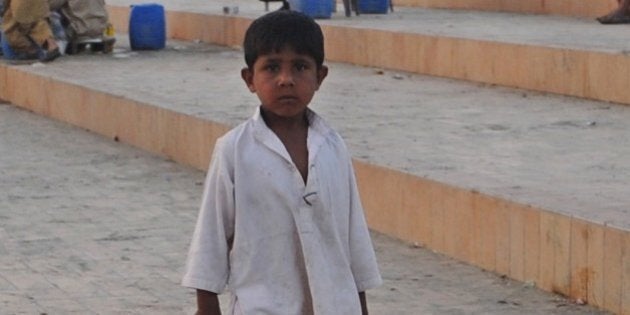 Goal 6: Ensure availability and sustainable management of water and sanitation for all
By Clarissa Brocklehurst and Julie Truelove
When the 2030 Agenda for Sustainable Development was agreed on Sept. 25 of this year, the new Sustainable Development Goals (SDGs) included a stand-alone goal for water and sanitation. The inclusion of Goal 6 --"Ensure availability and sustainable management of water and sanitation for all" - was an important recognition of the critical role that water and sanitation play in human development, and the fact that they underpin the elimination of poverty.
Goal 6 has several components that represent major departures from the former Millennium Development Goals (MDGs). Most notably, the targets within the goal cover not only drinking water and sanitation, but the entire water cycle. Countries are called on to improve water quality, reduce the amount of untreated wastewater, reduce water scarcity, implement integrated water resources management and trans-boundary cooperation, and protect water related ecosystems.
Targets 6.1 and 6.2, the two targets related to drinking water and sanitation, set a higher bar than the MDGs did -- they call for universal and equitable access, while the MDGs required only halving the proportion of people without access.
Predictably, even though the water MDG target was met, vast inequalities remain in 2015, with access to drinking water higher among urban dwellers than rural dwellers, higher among the rich than the poor, and much higher in some regions of the world than others. In sanitation, the inequalities are even starker, with the majority of the poor practising open defecation in many countries.
SDG Target 6.2 specifically calls for the elimination of open defecation -- a target that could both be achieved before the SDG end date of 2030 and improve the lives of millions in the process. Target 6.2 also specifically mentions the needs of women and girls. This important reference should help overcome one of the shortfalls of Goal 6 -- that it does not explicitly call for universal access in both homes and public places, such as schools, health care facilities and workplaces. However, the needs of girls and women cannot be met if girls cannot rely on having a safe and private toilet at school, if expectant mothers cannot be sure there will be ample water and a toilet at the clinic where they give birth, and if women do not have private toilets at work.
The declaration that established the SDGs states that they "...involve the entire world, developed and developing countries alike." As with many of the SDGs, Goal 6 has significant implications within the borders of Canada. The requirement to ensure universal and equal access to drinking water and sanitation resonates most loudly for indigenous communities. As of July 2015, Health Canada reported 133 drinking water advisories in 93 First Nations communities.
Canada must work to meet its obligations to serve all its citizens, not only to achieve the SDGs, but also because access to water and sanitation is recognised as a human right. Likewise, Canada must meet the targets for water resource management and ecosystem protection; as a water rich country, Canada must steward its abundant water resources well, and be a model for the world.
Looking beyond our borders, the new water and sanitation goal has implications for our contributions to international cooperation. Canada has shown leadership on maternal, new-born and child health (MNCH), but can do more to recognize the essential role water, sanitation and hygiene play in protecting the health of expectant mothers, new-borns and children. Poor water supply means not only unsafe water to drink, but also a lack of water for hand washing -- one of the most effective ways to prevent infectious disease. Poor sanitation results in diarrheal disease, often fatal in children, and living in a fecally- contaminated environment is linked to growth stunting. But despite Canada's commitment to MNCH, the proportion of DFATD funding spent on water and sanitation is less than 3 per cent of total official development assistance or aid.
Goal 6 offers unique opportunities and challenges for Canadians. Many Canadian development agencies have expertise in water, sanitation and hygiene and are keen to integrate them further into Canada's development assistance, particularly into MNCH programming. Canada is a country with experience in water resource management and ecosystem protection, in which residents are provided with a high standard of drinking water and sanitation services. But can other countries learn from our example? Can we be generous and seek to help others to fulfil their right to clean water and sanitation? As a wealthy country with abundant water and high standards of sanitation, the eyes of the world will be on us.
Clarissa Brocklehurst is a WaterAid Trustee. Julie Truelove is a Water, Sanitation and Hygiene (WASH) consultant working with RESULTS Canada.
The views expressed in this blog are those of the authors, and do not necessarily reflect the positions of CCIC or its members.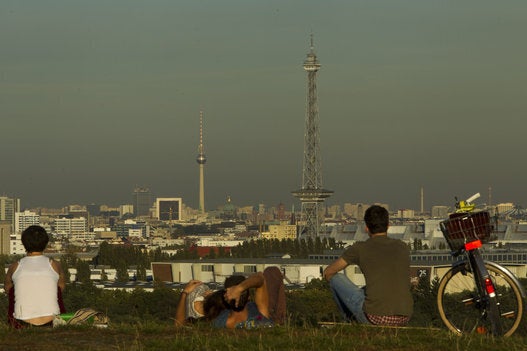 Nations That Gave The Most In Development Aid In 2014