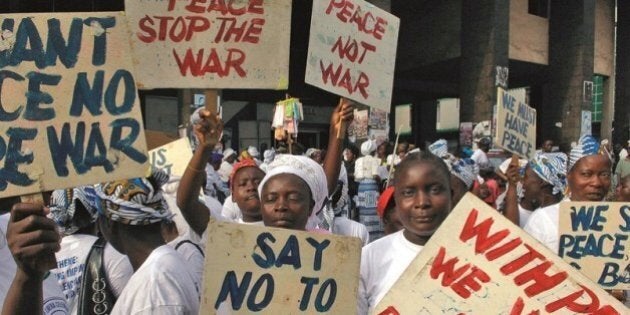 By Beth Woroniuk and Julie Lafrenière
Goal 16: Promote peaceful and inclusive societies for sustainable development, provide access to justice for all and build effective, accountable and inclusive institutions at all levels
In early October, 45 Yemeni women met the UN's Special Envoy for Yemen making the case for the involvement of women in peace negotiations. These women have a strong stake in building peace. Their involvement and perspectives could change the negotiation outcomes. They stressed the importance of permanent peace and urgent humanitarian action.
Later in October, women's organizations, governments and United Nations entities celebrated the 15th anniversary of Security Council Resolution 1325. This landmark resolution stated that women's participation, security and protection were essential in the prevention and resolution of armed conflict. This resolution was much heralded at the time and was followed by seven additional resolutions on women, peace and security. However, civil society organizations have observed again and again that these strong words have not been translated into action.
These two recent events -- the urgent desire of Yemeni women to participate in peace negotiations and the anniversary of Resolution 1325 -- highlight a significant gap in Sustainable Development Goal 16, most notably around "Promot[ing] peaceful and inclusive societies for sustainable development."
Let's be clear. Goal 16 is important. It includes a wide range of targets from reducing all forms of violence and related death rates, to reducing illicit financial and arms flow, to developing accountable and transparent institutions, to ensuring participatory and representative decision-making at all levels.
Yet the silence of Goal 16 on the importance of gender equality and the rights of women and girls is a fundamental weakness. Yes, Goal 5 explicitly focuses on achieving gender equality and empowering all women and girls. But the case has been made convincingly that gender inequality is a brake on the achievement of all goals. In this case, by failing to address gender inequalities in the context of peace and inclusive societies, the goal falls short. It is silent on power imbalances and militarized masculinities, and the roles they play in sustaining conflict.
The evidence of putting women front and centre in promoting peace is very clear: peace agreements are more durable when women are involved. Studies show that women are more likely to raise issues like human rights, justice, health and employment in peace negotiations. There is also a long history of women's organizations building bridges across armed factions.
There are also issues relating to the role we play in the world: our diplomatic priorities and how we spend our development dollars. Canada does have a National Action Plan (NAP) on Women, Peace and Security. However, there have been criticisms about the NAP's limited scope, lack of dedicated budget, as well as the tardy and confusing reporting on it. The NAP will expire in March 2016 and there is an opportunity to develop and launch a new, ambitious NAP that restores Canadian leadership on these issues.
A new Canadian National Action Plan on Women, Peace and Security could be grounded in a human rights approach that strengthens women's individual and collective agency. It could include a robust budget. It could fund women's rights organizations, the ones working on the front lines of reconciling communities and ensuring that peace stands a chance. It could lend Canada's voice to ensuring that women have meaningful seats at peace negotiations. It could ensure that the "empowerment of women in decision-making processes, including for conflict resolution" is truly central to Canada's foreign policy (as noted in one of the NAP reports).
By failing to incorporate the women, peace and security agenda (and lessons from that experience) into Sustainable Development Goal 16, the international community missed a crucial opportunity. As a result, it is not clear how Goal 16 will support the brave women of Yemen -- and others like them -- who are courageously working for peace.
But Canada has the potential to help fill that gap. By addressing violence against women at home and reinvesting in women's rights and leadership during armed conflict, Canada could truly support peaceful, inclusive and sustainable societies around the world -- peace by peace.
Beth Woroniuk is a consultant on women's rights and gender equality. Julie Lafrenière is a women's rights specialist with Oxfam Canada. Both are members of the Steering Committee of the Women, Peace and Security Network-Canada.
The views expressed in this blog are those of the authors, and do not necessarily reflect the positions of CCIC or its members.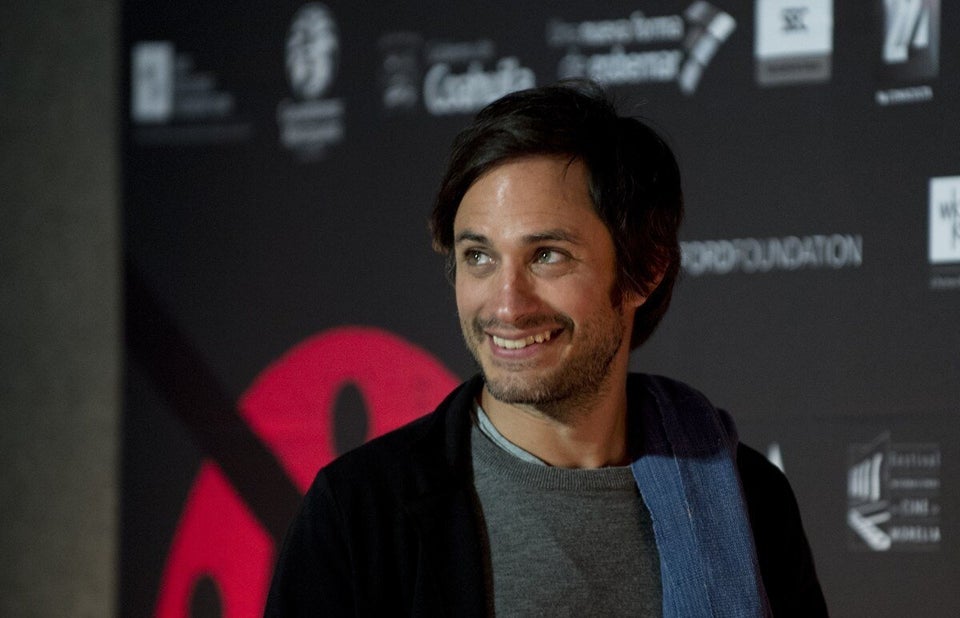 Oxfam Celebrity Ambassadors