Two years ago, I biked down to the Dog Bowl in Toronto's Trinity-Bellwoods park to watch an outdoor screening of R. Kelly's magnum opus, Trapped in the Closet. Just a few weeks ago, I was considering a New Year's Eve trip to Detroit to ring in the new year with the R&B sensation. Now the thought of supporting him makes me sick.
We all know the allegations against R. Kelly (a.k.a. Robert Sylvester Kelly) -- his "exploits" are widely catalogued in pop culture -- See Dave Chappelle's sketch "Piss On You" for the most beloved reference:
Hater's wanna hate,


Lovers wanna love,


I don't even want none of the above,


I want to piss on you
But the problem with all the joking and teasing is that Kelly's actions weren't funny -- they were crimes against women and girls. And it was so much worse than I ever remember reading about.
I can't separate this artist from his actions any more.
A recent conversation between the Village Voice's Jessica Hopper and the journalist who first reported on the allegations against R. Kelly, Chicago Sun-Times' Jim DeRogatis, was published, and all the gory details were brought back up to the surface.
DeRogatis was probably the closest journalist to the story -- sometimes he received late-night phone calls from Kelly's victims, and often he was the target of hate from Kelly's ferocious fan base.
But sometimes speaking the truth gets you in trouble. This truth in particular is not a pretty picture:
"The videotapes -- and not just one videotape, numerous videotapes. And not Tommy Lee/Pam Anderson, Kardashian fun video. You watch the video for which he was indicted and there is the disembodied look of the rape victim. He orders her to call him Daddy. He urinates in her mouth and instructs her at great length on how to position herself to receive his 'gift.' It's a rape that you're watching. So we're not talking about rock star misbehavior, which men or women can do. We're talking about predatory behavior. Their lives were ruined."
And in another excerpt from the article,
"There was a young woman that he picked up on the evening of her prom. The relationship lasted a year and a half or two years. Impregnated her, paid for her abortion, had his goons drive her. None of which she wanted. She sued him."
And that's not the half of it. (Remember when a 27-year-old Kelly married a 15-year-old Aaliyah?)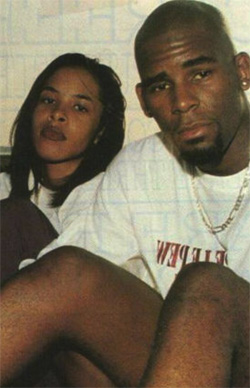 The Village Voice piece is a good reminder to all the fans out there of just what transpired, but as Huffington Post Canada's music editor Joshua Ostroff mentioned to me "there is literally no 'news'" in the entire piece.
So why, you might ask, am I only taking issue with the man now? A few reasons, actually.
The first being that I had a pretty hazy memory of the true nature of his crimes. The first lawsuit brought against Kelly was in 1996 by Tiffany Hawkins -- I was nine. So when I was growing up, R. Kelly having an affinity for younger women, peeing on girls and singing about sex was always part of his mythology. He was a character to me, and not one that I took very seriously.
The second reason it's taken me so long to come to terms with this idea is because I love R. Kelly's music. You can't deny it -- the man can sing. "I Believe I Can Fly" could bring a tear to my eye any day of the week. "The World's Greatest" is a karaoke favourite of mine, and my friends and I used to regularly act out the scene in the "I Wish" video where Kelly speaks to the spirit of his mother.
But I just can't get over it. I can't ignore it anymore.
This is something I've considered with many other creatives who have unsavoury pasts. Roman Polanski was an easy one for me to cut out -- I hadn't explored his body of work, so no real personal loss there. Chris Brown was another easy one to axe -- no one hits Rihanna and gets away with it (though I admit, sometimes I linger on the dial before I surf away from one of his catchy numbers). I already hated Charlie Sheen because of Two and a Half Men, so that was another freebie.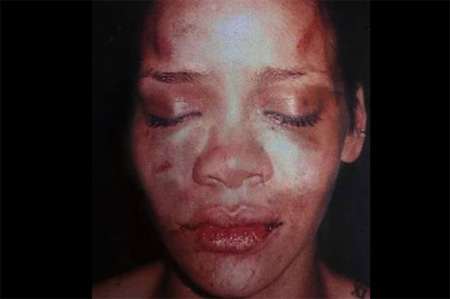 But I still watch Woody Allen movies, despite the fact that he "slept with and [took] lots of dirty pictures of the 21-year-old adopted daughter of his decade-long partner, Mia Farrow," and later married her. And who can stop themselves from dancing when notorious domestic abuser James Brown's "I Feel Good" comes on at a party?
This is something I struggle with.
All of these men have committed egregious crimes against women, and being a woman (and a feminist) I need to take a long, hard look at who I'm supporting. Otherwise, abusers get the idea that playin' a mean saxophone or being a good dancer is a get-out-of-jail-free card for violence against women -- enough people feed A-listers that garbage.
Many people prefer to keep the songs separate from the man, while some openly lament the connection between their favourite works and the monsters who made them, but I think we need to start moving forward and taking action. Let's not make excuses for those who treat women -- and young girls -- as less than nothing. Let's take a stand.
The most powerful quote from Jim DeRogatis in the Village Voice piece, certainly the one I've seen most often quoted, is the following:
"The saddest fact I've learned is: Nobody matters less to our society than young black women. Nobody."
That sentence is a punch in the gut, and I want to be as far away from complicit in that fact as I possibly can be.
So I vow to leave the room when "Ignition (Remix)" comes on. I vow to never watch Trapped in the Closet again (though, to be honest, once was probably enough anyway). This is it. I'm done. It's a small step and by no means do I think it will change the world, but it's something I can do to honour the women whose lives were shattered by Kelly's actions.
I wish, I wish, I wish it didn't have to be like this, but I can't see any other way around it.
R. Kelly's Suburban Mansion Hits Market