 In 2009, Eleanor Squillari called me after reading my article "Madoff: More money laundering than Ponzi." She had been Bernie Madoff's secretary for years and wanted me to participate in a documentary about her ordeal and that of others in the fallout from Madoff's $62.5 billion fraud.
She was, like most Madoff employees including his two sons, kept in the dark. The end came when the financial crash of 2008 led to redemption demands that could not be met and Madoff told his sons everything. They left their father after his confession to get legal advice and told the FBI what they had learned. I went to New York City in early 2010, as did others, to work with Eleanor and her talented producers, Derek Anderson and Victor Kubicek of The Halcyon Company.
The result is their engaging documentary called In God We Trust that premiered at the Tribeca Film Festival last month and at Toronto's Hot Docs this week.
Reviews have been favourable. Variety said: "Eleanor Squillari describes her devastation and shock upon learning that the biggest financial scam in U.S. history was perpetrated right under her very nose, embarking on a private crusade to aid the FBI investigation."
Eleanor lost her house and became unemployable. Madoff's two sons were impoverished and one, Mark, hung himself on the second anniversary of his father's arrest. The other, Andy, is seriously ill. But a handful of staff members made fortunes by spending their days on another floor of the office tower where they fabricated trading records and made massive payouts to certain persons.
The producers were drawn to the project after reading Eleanor's informative and apologetic piece in Vanity Fair. Her story is the narrative thread that unravels the complex scheme. Her cooperation with police was invaluable because she knew all the players and filed away certain documents, calendars, contact names and numbers even though Madoff had told her to destroy all information. It's obvious now why he issued such an unusual order, but the conscientious and unsuspecting Eleanor kept the info just in case her beloved boss would need it some day.
My role was to explain money laundering, global frauds and the personality of such masterminds. In one exchange with her, she told me that the 9/11 terrorist attacks, just blocks away from their offices in New York, left everyone reeling in the office that morning except Madoff. He ignored the television coverage and concerns of others and continued his meetings.
"But Madoff is more than just a sociopath," I wrote in 2009. "Too much of this story doesn't hang together and he was too functional in other aspects of his existence. That's why I think this may be more about money laundering and tax evasion than about fraud. Most don't realize that he pleaded guilty to money laundering too. If so, then some Madoff 'victims' may be perpetrators."
This turned out to be prescient and the documentary looks at some of the 19 Madoff investors who received billions in profits, sometimes making up to 900 per cent a year.
Laundering schemes works this way: Unsavory people, from drug cartels to gangsters or greedy tax evaders, are forced to keep their ill-gotten gains hidden from police or tax authorities in dirty money havens. In order to get out their money, so they can spend it, they hire people like Mr. Madoff to "clean" their cash. "The crooks pretend to give him millions to invest. He pretends to invest it," I wrote. "And he collects big fees for transferring to them 10 per cent (or 900 per cent) every year of their hidden capital. Laundering money is not for the faint of heart, by the way. These people are often very dangerous and may explain why some of Madoff's biggest feeder-intermediaries are known to police and another one actually disappeared from Vienna immediately after the gig was up."
There were also plenty of legitimate investors who lost everything, including Holocaust survivor and author Elie Wiesel along with many worthwhile charities. Some victims were in Canada too.
Interestingly, I found out that there was a similar scam in Palm Beach years ago and some of the same names appeared as "victims." Another suspicious aspect is that Madoff was selective about who could invest and an acquaintance of mine in New York City was turned down. "Trust me, you don't want to be part of this," he reportedly said.
Graphics in the film help explain money laundering as does a chilling voicemail threat to a U.S. banker from a European feeder fund that referenced Colombian drug dealers.
A trustee was hired by the Securities Investor Protection Corporation (SIPC) and the "Madoff Recovery Initiative" website says that recoveries and settlements total $9.334 billion; distributions and SIPC commitment $5.451 billions and fees paid total $701 million.
But the website said that of 16,519 claims made only 2,501 have been allowed. This is likely due to bogus claims, unsupportable claims as well as the fact that those persons who got the capital they put in through dividends, won't get their lump sum capital back unless all the money is someday recovered.
This seems unfair and the documentary appeals to the public to register their support for HR6695, proposed by House Representative Scott Garrett of New Jersey. SIPC, like the Canadian Investor Protection Fund, provides their stamp of approval to firms that pay small, annual fees. If a sizeable scam occurs, funds are inadequate. For instance, Madoff's firm paid $150 a year to get the SIPC stamp leaving investors to relt on the Securities and Exchange Commission.
"I do not believe these ordinary investors, who knew nothing about the fraud being perpetrated by Bernie Madoff, should be held to a higher standard than the federal government. After all, it was the Securities and Exchange Commission (SEC) that missed the Madoff fraud in the first place. Furthermore, the Internal Revenue Service (IRS) was happy to rely on these same statements to collect taxes from the reported profits," said legislative sponsor Garrett.
For Eleanor, this remains an ongoing cause and she has been lobbying for greater protections. "Nobody else supports this because Wall Street is against this," said Eleanor in an interview. "This is just wrong, when bankers got huge bailouts and small investors are cheated by this industry."
She is admirable. She too was a victim and her efforts have helped bring about some justice. She wrote to Madoff asking him to disclose all, but received no answer.
But thankfully, there has been a happy ending for her. She has remarried and moved to Florida where she can live in peace and where her children and grandchildren have been able to visit her regularly. She certainly deserves it.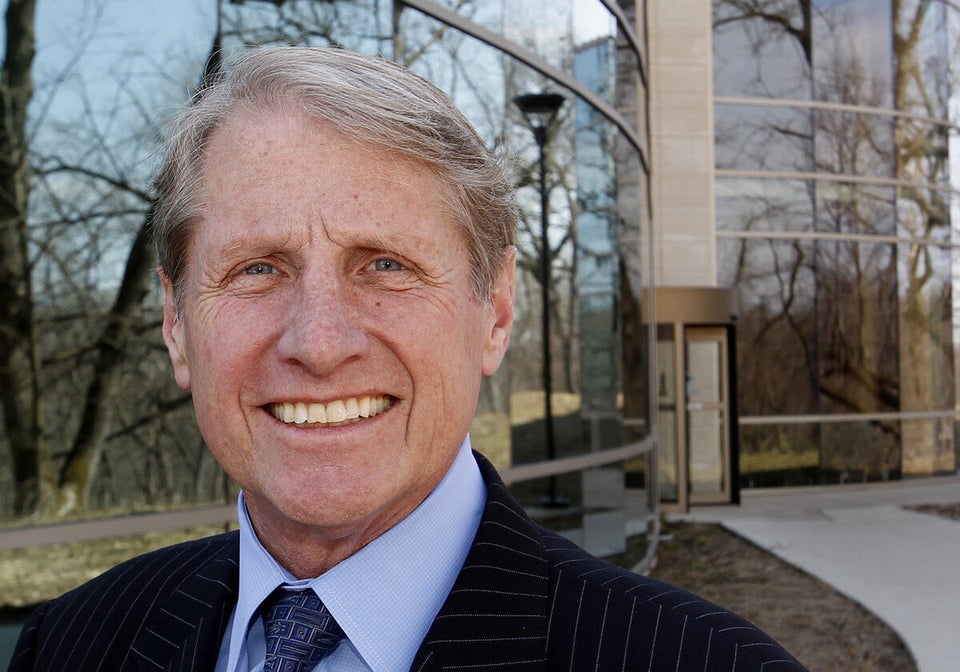 Hall Of Shame: 11 Disgraced CEOs