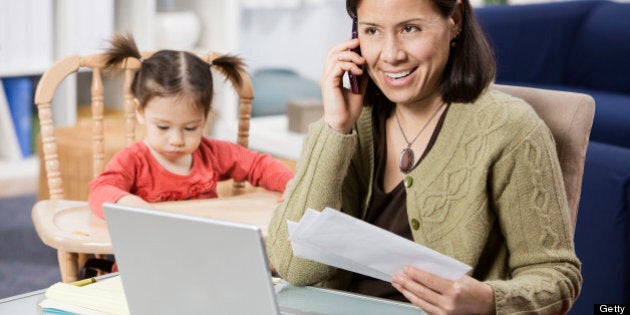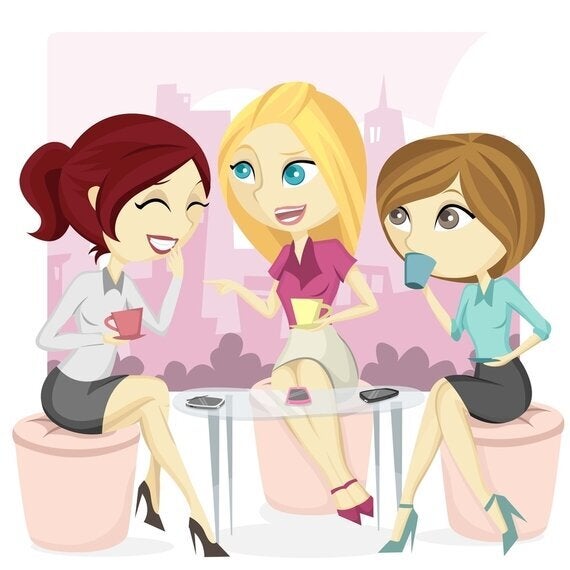 Nothing could have prepared me for the birth of my first child. Not reading What to Expect When You're Expecting. Not making sure that I was on every waiting list at the best daycares in the city, while I was still pregnant no less. Not the meticulously prepared nursery, months before his birth. Nothing. That's because when you have a child, nothing prepares you for losing total control over your life as you knew it. Where I felt confident on a variety of fronts of life, especially professional, I suddenly felt a little less competent as I embarked into parenthood.
A few weeks after giving birth, or as soon as I could reasonably walk, I tried to find solace in a mother's group in my neighbourhood. These women would understand what I was going through after all. In this new community of women that I had been initiated into, I didn't get any laughs when I told the story that I was on a conference call during labour. It was 42 hours long after all, how is a girl to pass the time? I didn't get any empathy when I chose to bottle-feed after surviving a horrific bout of mastitis and a militant La Leche coach.
The term that "it takes a village" was lost on me.
When I went back to work, I realized that the my obsessive concern that my toddler crawls on clean floors, was something that I shared with other women in the office. "Have you tried the Swiffer?" What's a Swiffer? The Swiffer had just been invented and it seemed that it offered women the same hope that the washing machine did in the 1920s. Okay, maybe I'm exaggerating but at the time, women were literally liberated, not by burning their bras, but from hours of washing clothing. Revolutionizing mopping appeared to be a big deal. And it was. Prior to becoming a new mom, I spent no time thinking about, let alone, cleaning floors on daily basis.
Fast forward to my life with two teenage boys whose appetite only rivals a new-born's. By the time their first dinner is over, I generally need to think about a second dinner, two hours later. "How do you do it?" I asked a few women around my office. "Have you tried a crockpot?" Crockpot? Clearly, this appliance has been around for awhile but I didn't realize that there were women still using it. They are and now I know why. The food that can be slow cooked is no less than a miracle. Has it made a difference? You betcha.
The point is that working moms need a village to be successful. They need short-cuts and tips that make life easier. With precious little time at home, it's things like swifters and crockpots make a difference. If you don't have a support system that can help you find the things that can help you feel like a better mom, build one. It's worth it.