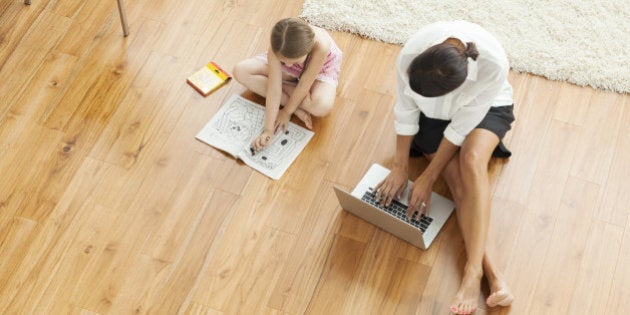 Recently, a friend mentioned that she was surprised when her daughter said that wanted nothing to do with the career her mom built in business. I was shocked given that she had an enviable position that afforded her access to some incredible experiences that, often times she shared with her family. And then I wasn't. Unlike our mothers' generation, we have greater choice around the careers we want but it hasn't come without a price. Regardless of what you think about the viability of work life balance, most every working mom knows that she absorbs an inequitable portion of the child-rearing responsibilities. Whether it's scheduling the doctors appointments, liaising with the kids teachers or signing up to extra-curricular activities, moms tend to be the family ringmasters.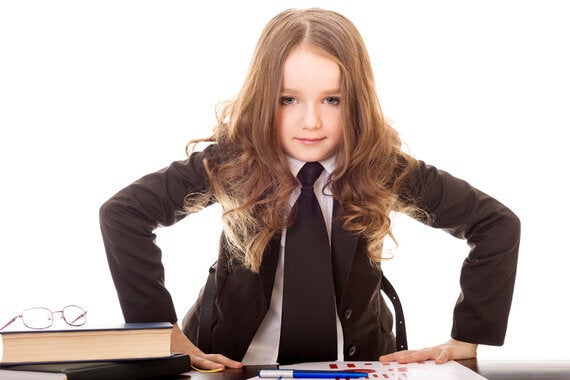 I was a latch-key kid which meant that nobody was home when I got home from school. My mom was a dynamic force of nature in running the family business and made heroic efforts to be present. That said, I still longed for the stay-at-home mom, who waited for at the door with a plate of fresh baked cookies when I got home from school. Yes, it was a myth but as a child, it felt like nirvana. My upbringing gave me a ferocious sense of independence and self-reliance that certainly helped in building my career but it also instilled a desire to fulfill a little bit of the myth that I had created as a little girl.
The daughters of this generation are growing up with much more engaged dads, which certainly helps families achieve some semblance of normalcy given that most of the time, there two working parents in one or separate households. The truth lies in the fact that, we as moms, don't want to give up or away the little things that make us feel us feel like moms with traditional reference points. Not all, but some of us, want to make gingerbread cookies, go to every play or recital, attend the hockey games, even if dad is there. These expectations, placed on ourselves by ourselves, likely contributes to the stress of achieving the proverbial work life balance.
We need to reframe what being a great mom in the modern world. Selective memory is a wonderful thing -- without it we would not survive the trauma of childbirth. It is also a nuisance as it means we forget that there weren't a lot of moms volunteering at the library in our day. Our moms also weren't preoccupied with our children's social lives like we are today. Most of us, certainly didn't get much direction on our life's aspirations when we applied to university, let alone, career coaching when we got out. We have, by our own will to be more and do it all, created an archetype of today's mom that is unachievable.
If you ask your daughter (or son for that matter), if they would want your job or your life and they pause, maybe you should too. Just because you can do the impossible, doesn't mean you need to. A wise woman said, "I wasn't there all the time but I was there when it mattered most."