Getty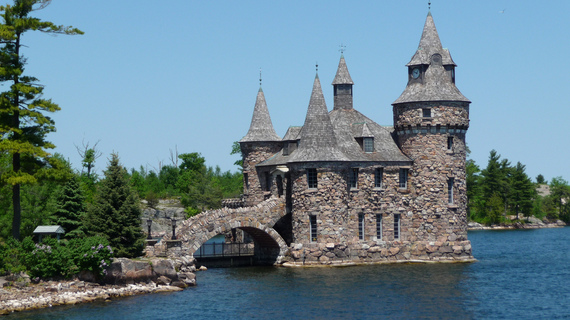 Photo credit: Shantanu Shah
Toronto is the most populated city in Canada, and it's located just 2 hours (by car) from some America's most picturesque natural scenery. Upstate New York is known for its Adirondack Mountain peaks, gushing waterfalls, slender lakes and alluring towns. If you're considering a last-minute summer road trip or an early fall getaway in a summer-like atmosphere, the following are five reasons you should head to Upstate New York instead of anywhere else.
You Can Explore the Finger Lakes
If you've never heard of New York's Finger Lakes region, it's time to start Googling. This massive region west of Syracuse is home to 11 long, skinny lakes that offer year-round, outdoor fun. The area's trails will take you to deep gorges, thick woods, refreshing glacial lakes and picture-perfect waterfalls. The Finger Lakes region is also New York's largest wine producing area with more than 100 vineyards and wineries, attracting wine lovers from around the globe. Once you're finished tasting, the area's many charming bed and breakfasts, lakeside campsites and rental cabins will make you feel right at home.
You Can Show Your Olympic Pride in Lake Placid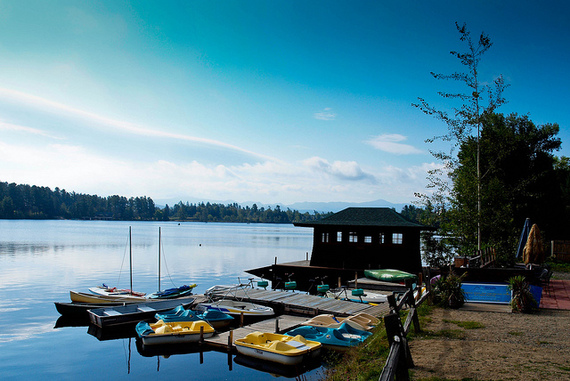 Photo credit: Peter C in Toronto Canada
You probably remember the name "Lake Placid" as the home of the 1980 Winter Olympics. But the area is far more than a former Olympic city. Nestled among the tree-covered Adirondack Mountains, Lake Placid is a mountain town that has it all. Head here for a weekend, and you'll find it difficult to manage your time between hiking, mountain biking, golfing, climbing, paddling, shopping, dining and soothing your muscles at the local spas. And if you are feeling in the Olympic spirit, you can still explore the Olympic sites and museum, including the 70- and 90-metre ski jumping towers and the family-friendly bobsled ride that runs in all seasons.
You Can Travel Beneath the Earth's Surface
Upstate New York is home to a roughly 6-million-year-old cave that dives 156-feet below the Earth's surface. In the caverns, you'll find eerie grottos, limestone corridors and stalactites that appear as though they're dripping from the cave's ceiling. Specially-trained tour guides will help you navigate through the caves and explain the rare formations along the way.
You Can Find the Roots of Your Favourite Authors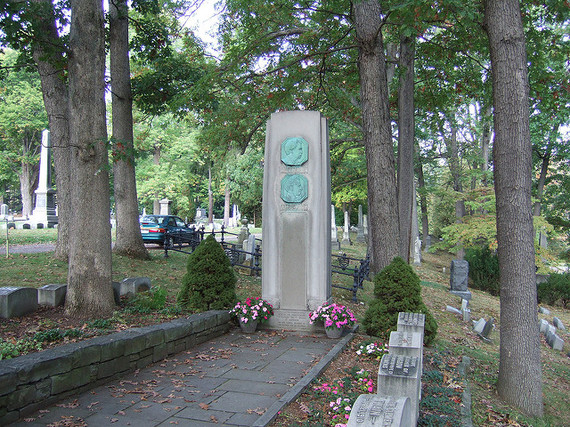 Photo credit: Jayu
There's something about the still wilderness of Upstate New York that has inspired so many of the world's great writers. It's easy to create your own day tour traveling from one author's hometown to another. The writer of the Wizard of Oz, Frank Baum, hails from Chittenango. James Fenimore Cooper (The Last of the Mohicans) is from Cooperstown. Washington Irving was from Sleepy Hollow, and Mark Twain spent his married life in Buffalo and Elmira. Many of the towns welcome tourists with museums, tours and events to celebrate the fame of their hometown heroes.
You Can Visit an Archipelago
Archipelagos aren't just found in tropical destinations; however, you may feel like you've traveled around the world when you find yourself on the pristine beaches of New York's Thousand Islands. This group of 1,864 islands in the Saint Lawrence River sits along the Canada-United States border and is home to never-ending shorelines, crystal-clear waters, castles, world-renowned fishing, lighthouses and small towns, featuring seafood restaurants and quaint shops. Alexandria Bay, N.Y., is home to the famous Boldt Castle, while Clayton is home to the Thousand Islands Museum, Antique Boat Museum and a slew of other historic sites. New York's numerous historic and scenic Thousand Islands communities are worth crossing the border to see.
Follow HuffPost Canada Blogs on Facebook