David Sucsy via Getty Images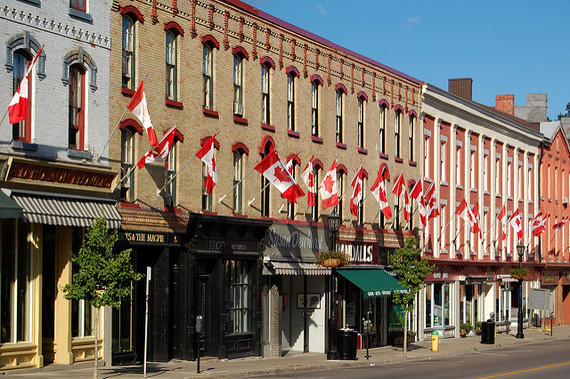 Photo credit: John Vetterli
Canada's largest cities are often praised as some of the world's top travel destinations. But it's the short escapes to lesser-known destinations that make fall travel throughout the Great White North so special. Quaint, historic, trendy, relaxing, adventure-filled -- Canada is loaded with small towns that create unforgettable getaways. The following are just six of the many destinations you should try to squeeze into your busy fall schedule.
Port Hope, Ontario
Port Hope is known as the antique capital of Ontario, but you don't have to be a lover old furniture to fall in love with this scenic small town. Located just 100 kilometers east of Toronto, Port Hope is home to Ontario's best-preserved 19th-century district. It's easy to spend full days perusing the boutiques, local craft shops, and of course, the famous antique stores. The town is dissected by the picturesque Ganaraska River and is home to a large selection of cafes, eateries and pubs that offer deep discounts in fall and winter. Stay at one of the town's unique bed and breakfasts or inns to truly feel like you're traveling back in time.
St. Andrews, New Brunswick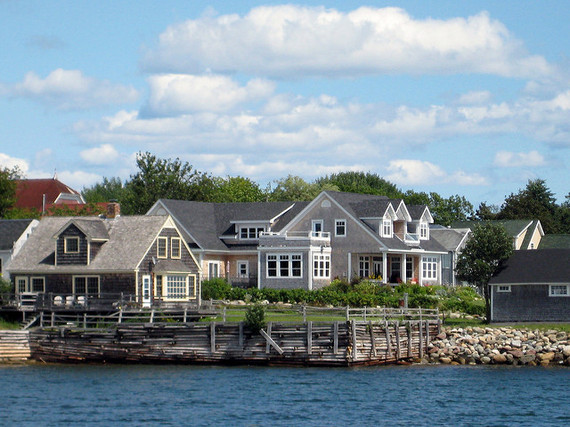 Photo credit: Piddleville
Residents of Saint John and Fredericton can be exploring the historic seaside town of St. Andrews in roughly 1.5 hours (closer to 1 hour for those in Saint John). However, this town feels light years away from New Brunswick's bigger towns. As Canada's oldest seaside town, the community offers everything from national historic sites to whale watching excursions, beachcombing, and nonstop shopping. The tiny town is known for bringing in some of the freshest seafood in the country, so be sure to pack your appetite for this weekend escape.
Legal, Alberta
Legal is far more than a funny name. The town's unique French Canadian culture makes you feel as though you've travel around the world when you've only driven 50 kilometres north of Edmonton. Take a walking tour to explore the town's famous French murals (Legal is known as the "French Mural Capital of Canada") and soak up the artsy atmosphere at the numerous galleries and cultural events. Legal is known as one of Canada's cleanest and most peaceful towns, making it an ideal destination for traveling families. Just don't forget to take your kids to the playgrounds and baseball diamonds of the roughly 5-hectare Citadel Park.
Lunenburg, Nova Scotia
Photo credit: redvette
Travel 1 hour south of bustling Halifax, and you'll arrive in one of Canada's favourite small towns -- Lunenburg. In 1995, Old Town Lunenburg was named as a UNESCO World Heritage Site for the incredible preservation of its 18th-century layout, architecture and overall appearance. Even better, the picturesque town is set against a backdrop of the Atlantic Ocean, offering a multitude of water-based activities to visitors. Visit in early fall, and you'll enjoy lingering mild temperatures that are ideal for wandering the historic city streets, exploring the Fisheries Museum of the Atlantic, dining on fresh seafood, whale watching, kayaking and taking in the area's famous natural and manmade scenery.
Trinity, Newfoundland
Trinity is a picture-perfect fall destination whether you're visiting during the mild September season or once a layer of snow has blanketed the village's streets. Trinity is home to just 200 people, but it does experience a steady flow of tourists during most times of year. You can't help but feel the charm of this 18th-century town when you're snapping photos of saltbox houses and ancient churches. The street signs are even painted with calligraphy, enhancing this seaside village's old-timey feel. Trinity offers a number of places to sip a glass of wine or a craft beer while overlooking the sea and truly unwind from the stresses of the busy fall season.