John Clutterbuck via Getty Images
Australia isn't a stranger to tourists, but it's small towns are. Many travelers have seen the Sydney Opera House, Melbourne's Brighton Beach, the Wheel of Brisbane, and the city center of Perth. However, few have met the friendly faces Dalwallinu, Western Australia, or dined at a genuine Outback hotel in Cunnamulla.
The people at Queensland-based travel agency Discount My Flights Australia have carefully constructed a list of the top 50 small towns in their home country. Their goal is to encourage travelers to taste their country's best hole-in-the-wall restaurants, roam beaches with nobody on them, and meet the down-to-earth people that make the Land Down Under so special.
There's no doubt that if you visit one of these four small towns from their list, you'll return home with a never-ending love for "Oz."
Cunnamulla, Queensland
Cunnamulla lies roughly 750 kilometres west of Brisbane, so it's no surprise that few tourists make the journey. However, those who do will be wowed by the small Outback town, offering slow-paced living among some of Australia's most stunning and untouched natural beauty. Whether head into the Outback on a multi-day tour, go sandboarding, or discover the town's historic hotels, Cunnamulla is a place where you can truly experience the genuine hospitality of the Australian Outback. Don't forget to dine at some of the local hotels, like the Warrego Hotel Motel Cunnamulla, for cheap and traditional home-cooked meals.
Stanley, Tasmania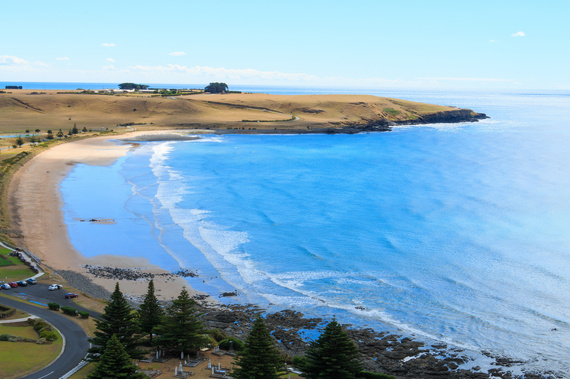 Photo credit: a_terracini
You don't have to head to the jam-packed Bondi, Byron Bay, or Noosa beaches to get on the sand in Australia. The entire country is surrounded by coastline, and many of the most picturesque beaches go unseen -- the town of Stanley, Tasmania, is home to some of them. This town carefully meshes quaint country living with 15 historic downtown attractions, quaint shops, locally-famous cafes, and award-winning beaches within walking distance. Don't forget to visit the town's famous "Nut," a natural rock formation that offers 360-degree views of the land and sea.
Hahndorf, South Australia
The name "Hahndorf" may sound more German than Australian, and that's because it is. Hahndorf is the oldest German settlement in Australia, offering rich heritage, family-owned shops and restaurants, and some of the most unique architecture in the country. Hahndorf's tree-lined and heritage-listed main street makes walking through town, shopping at boutiques and refueling at cafes, one of the many must-do activities. The village of Hahndorf is just a short 30-minute drive southeast of Adelaide, making it an easy day trip for travelers seeking history and European charm with a big dose of Australian hospitality.
Narooma, New South Wales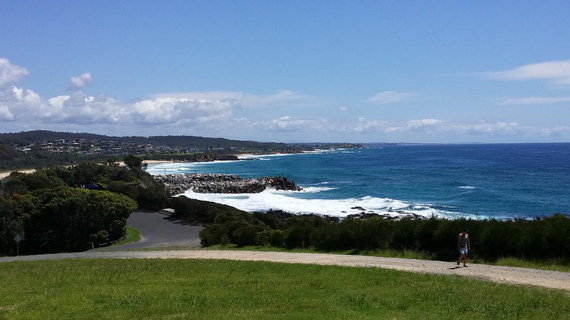 Photo credit: Ian Armstrong
Rent a seaside cabin in Narooma, and you'll probably feel like you've died and gone to heaven. This seaside community on the southern coast of New South Wales offers turquoise ocean waters, surfing beaches, whale watching, mouthwatering seafood restaurants, and everything you could want out of a relaxing beach escape. Every visitor should take the time to venture out to Montague Island, just 7 kilometers off the shore of Narooma, to snap photos, watch wildlife, and take in the views from atop the Montague Island Light.
Follow HuffPost Canada Blogs on Facebook